Jetlag glasses for Belgium's Olympic swimmers
Belgium's Olympic athletes flew out of Brussels Airport on Monday. It was especially our Olympic swimmers who turned heads as they were sporting special glasses to beat jetlag.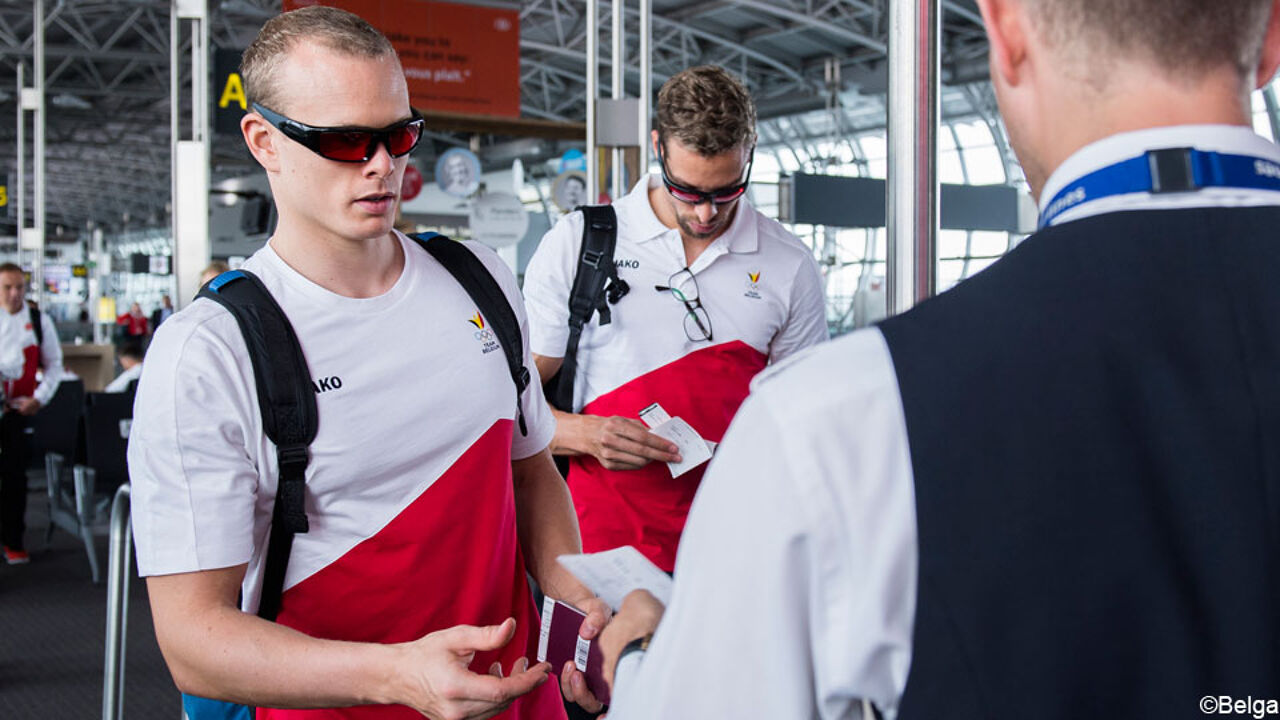 Pieter Timmers and his fellow teammates were seen wearing what looked suspiciously like red sunglasses when they passed through Brussels Airport on their way to Rio and the Olympics on Monday. Sports journalists have discovered that the glasses are supposed to beat any effects of jetlag caused by the five hour time difference between Brussels and Rio. The glasses use blue and red light. The blue light keeps the athletes awake while the red light should keep the athletes' brains in sleep modus.