New Middelkerke casino unveiled
The seaside resort of Middelkerke is to get a new casino. The new edifice on the site of the existing casino should provide the resort and the coast with a new landmark that includes a card and roulette room at its summit.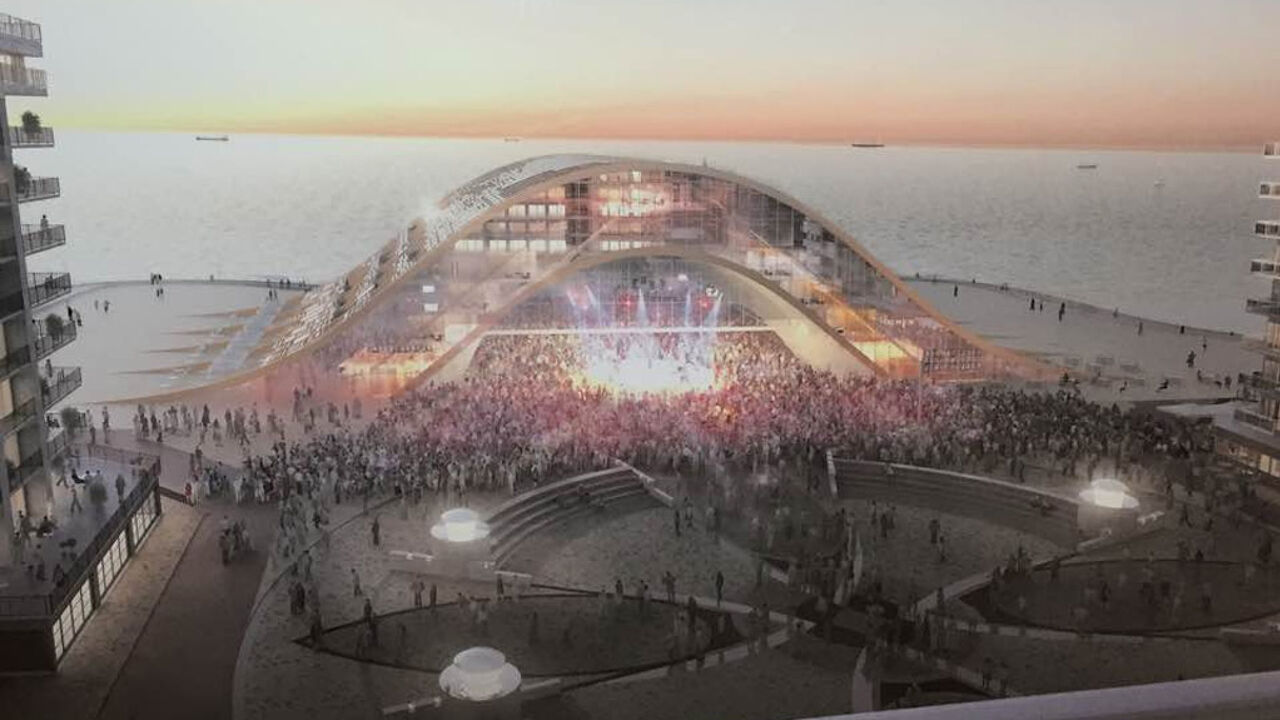 Middelkerke decided to opt for a totally new casino last year after it emerged that renovating the existing landmark building was too expensive. The new casino should be ready by 2019. It will be built on the site of the existing casino and include a glass arch that will rise 20 metres above the ground. Middelkerke mayor Janna Rommel-Opstaele speaks of a new sea and landmark for the resort and the entire coast.
The arch will house an events hall covering 1,200 square metres that can be used in all weathers. Retail space is envisaged too as well as a hotel, a gambling rooms, a restaurant and a sky bar. The use of glass will make the edifice particularly transparent. Visitors will be able to reach the summit of the building using a lift that moves diagonally.
A consortium BCS Investissement (Willemen)-Napoleon Games will construct the new casino and fund the project as part of a private-public partnership.