Anderlecht score twice in Russia: "Not a bad position"
In football, Anderlecht managed a 2-all draw at Rostov (Russia). Having scored twice on foreign ground, Anderlecht are the favourites to make it into the 4th and final qualifying round of this season's Champions League.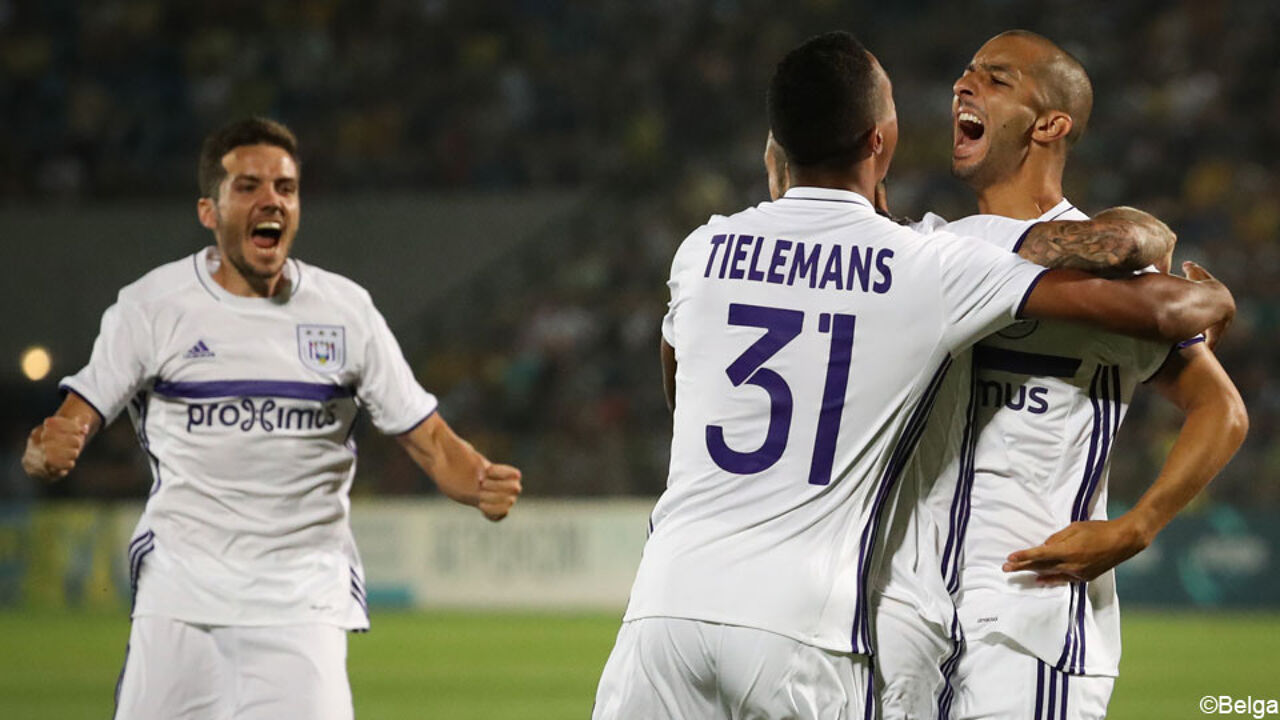 Youngster Youri Tielemans and newcomer Sofiane Hanni scored.
Anderlecht climbed ahead twice - the opening goal came after just 3 minutes through newcomer and Player of the Year Sofiane Hanni - but Rostov equalised twice. Both teams had the chance to win in the final part of the game, but a draw seemed the right result.
A revamped Anderlecht played without striker Stefano Okaka, who is at loggerheads with newly-arrived coach René Weiler. Davy Roef defended the goal after veteran Silvio Proto left Anderlecht for ambitious Oostende.
Roef told reporters that the 2-all draw "is not a bad position to start from in the return leg. (...) The game was quite balanced. We knew the Russians would take a strong start, but our early goal gave us breathing space." Winger Frank Acheampong said that "I am not happy about the way we played, but we should learn from our mistakes. If we play our normal game, they can't follow."