"Aim: to fan the flames of hatred"
The Mayor of the Brussels borough of Anderlecht, Eric Thomas, has ordered an investigation into a petition launched in his municipality urging Muslims to return home to their country of origin. The person behind the initiative says that he took the initiative following the execution of a priest in his Normandy church earlier in the week.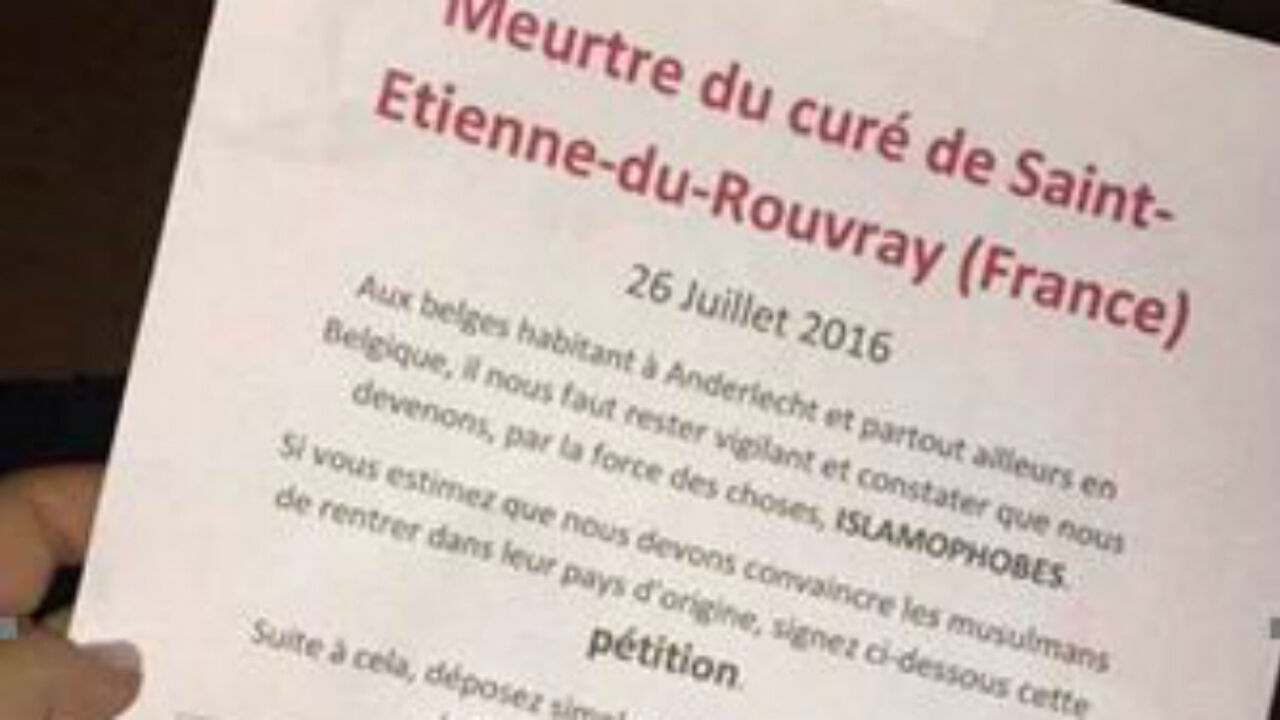 Belgium's interfederal equal opportunities centre, UNIA, believes that the petition seems to be an infringement of Belgian anti-discrimination legislation.
The text of the petition reads as follows: "Belgians in Anderlecht and elsewhere in Belgium, we must remain vigilant and note that what is happening makes us islamophobic. If you think that we should convince Muslims to return to their country of origin, sign the petition."
Mayor Thomas told the news website BRUZZ: "The aim is to pitch parts of the population against each other, to fan the flames of hatred. In the commentary on the petition we read an appeal to set mosques alight. We should fight to ensure that not everybody is tarred with the same brush."
Marie Verbeke of the local police says that an investigation has started. The police haven't yet been able to establish how many copies of the petition have been distributed and where. Marie Verbeke: "We are calling on people to report when they receive a copy."
UNIA's Bram Sebrechts adds that petitions like this are characteristic of the booming trend towards islamophobia in Belgium today.