Walloon poster ruffles Italian feathers
Italy and the biggest European home of Italian immigrants were on a collision course after Belgium's Walloon government launched a campaign against fly-tipping. The campaign poster features a pig at the wheel of a Fiat 500 car. The porcine driver is throwing a bag of refuse out of the car window.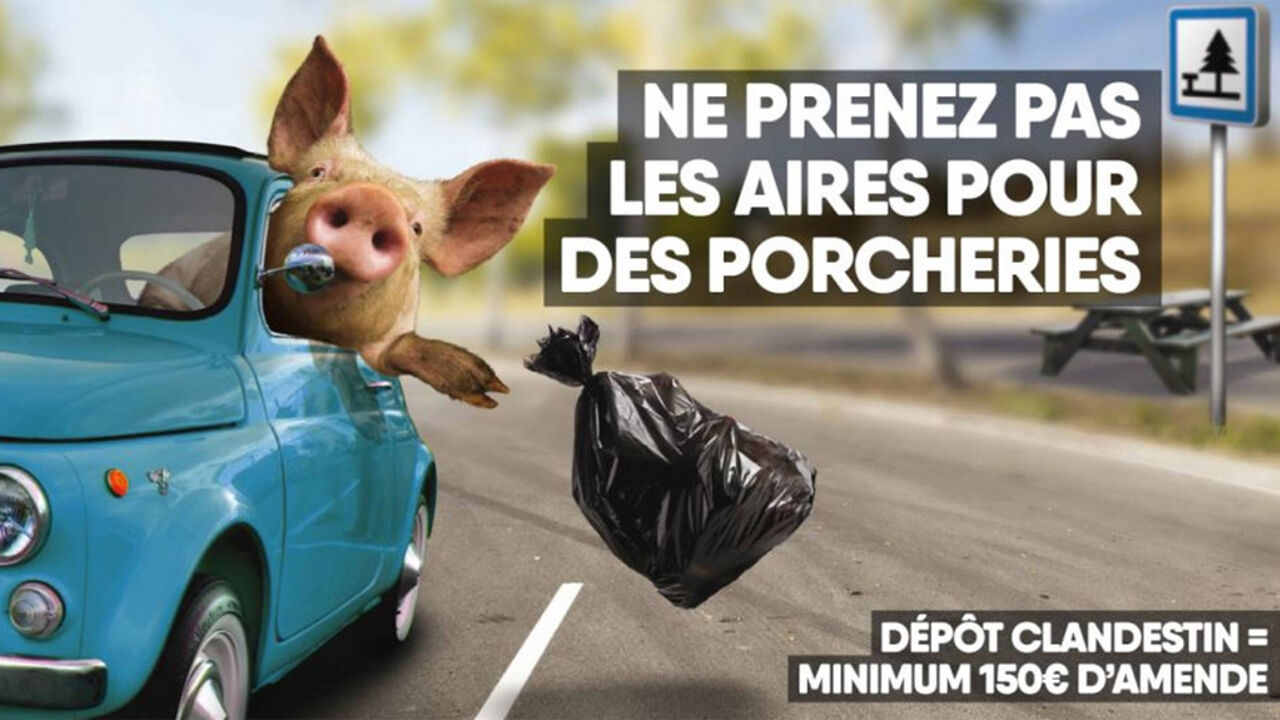 The campaign slogan reads: "Don't turn rest areas into a pigsty."
Many Italians are fans of this Fiat model and there has been a furious reaction from Italy after the Walloon roads agency put up 300 posters along Walloon roads. The aim is to reduce fly-tipping, but at the same time the Walloon agency has succeeded in upsetting the country of origin of the lion's share of Walloon immigrants. Relations between Italy and Wallonia are a matter of the heart and on discovering the great upset caused South of the Alps the Walloon authorities decided to pull the plug on the campaign.
Earlier Italian Fiat 500 fan clubs urged the Italian parliament to raise the issue. The Italian ambassador in Belgium also wrote to the Walloon agency to express the raw nerve struck among Italians "in Italy, Belgium and Wallonia". The ambassador insisted that the advertising agency that thought up the campaign was unfamiliar with Italy's industrial history:  "The Fiat 500 is a basic element of our collective identity" he wrote.