Baby panda taking on the size of a big teddy bear
The Pairi Daiza animal park (Wallonia) has released new pictures of the baby panda that was born on 2 June. The baby has now opened its eyes. "Thanks to the good care by mother Hao Hao, it has now reached a weight of 2.560 kilograms, coming from 171 grams upon birth", a statement said.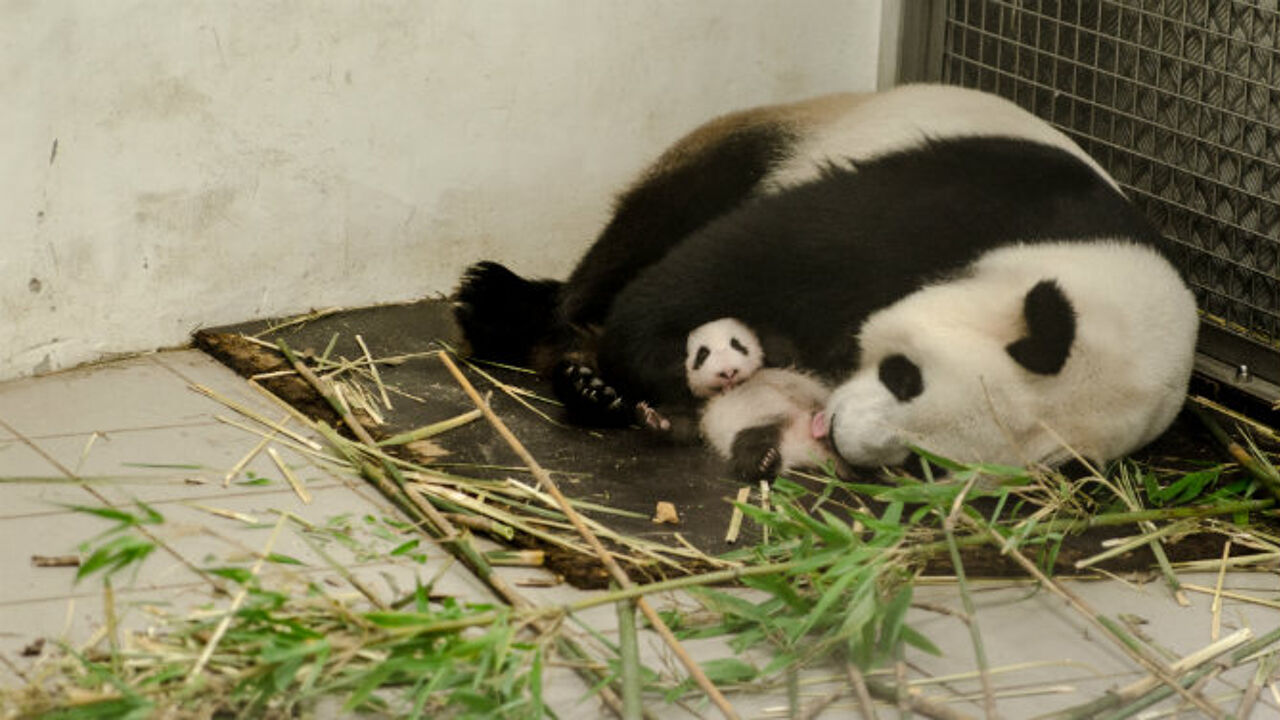 The baby has not received a name yet, and is referred to as "Baby P" for the moment. It will have to wait a little bit longer before it can venture out in the open air, but soon it will be allowed to move with its mother to the Panda Cave. Giant pandas are only seldom born in captivity.