Eddy Merckx' grandson in national hockey team of... Argentina
Argentina's olympic hockey squad for Rio includes someone who is half Belgian. Luca Masso, the grandson of cycling legend Eddy Merckx, plays for Waterloo Ducks in Belgium, but preferred the national team of Argentina above Belgium. "I spoke to my family about it and the whole family supported my decision."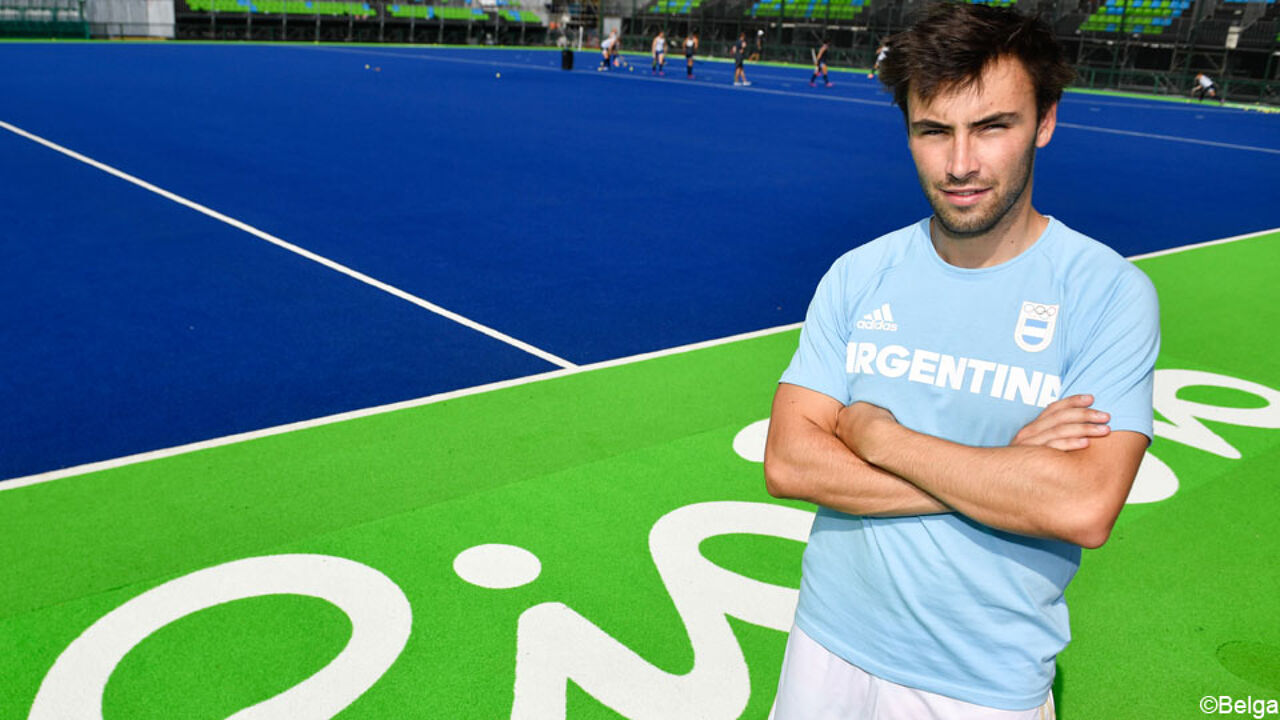 Luca Masso is the son of the former tennis player Eduardo Masso and Sabrina Merckx, the daughter of the Belgian cycling legend. As a youngster, he played for the national teams of Belgium, but he eventually opted for Argentina.
"The decision was not an easy one", explains Masso. "Argentina is a long way from Belgium and I haven't been there so often." However, he was entitled to make the choice considering the Argentine roots of his father.
"I hadn't played for Belgium's U21 for a while when the national team coach of Argentina contacted me. The Belgian hockey federation informed me that I wouldn't be picked for the olympic squad in Rio, and after consulting my family, I chose to play for Argentina. Mind you, I wasn't guaranteed a spot in the olympic team, but I was picked after all." 
"Now I am glad I made the decision. It's every athlete's dream to take part in the Olympic Games." Eddy Merckx showed his understanding from the onset: "He told me straightaway he would always support me, whichever choice I would make."
"I hope that in the end both Belgium and Argentina can return home with an olympic medal."