Record-breaking month for coastal tram
July was a good month for the tram service that runs along the Flemish coast between Knokke and De Panne (both West Flanders). The tram carried a record-breaking 2.024.560 passengers between 1 and 31 July. The fine weather during much of the month served to swell the number of day tripper and other tourists at our costal resorts.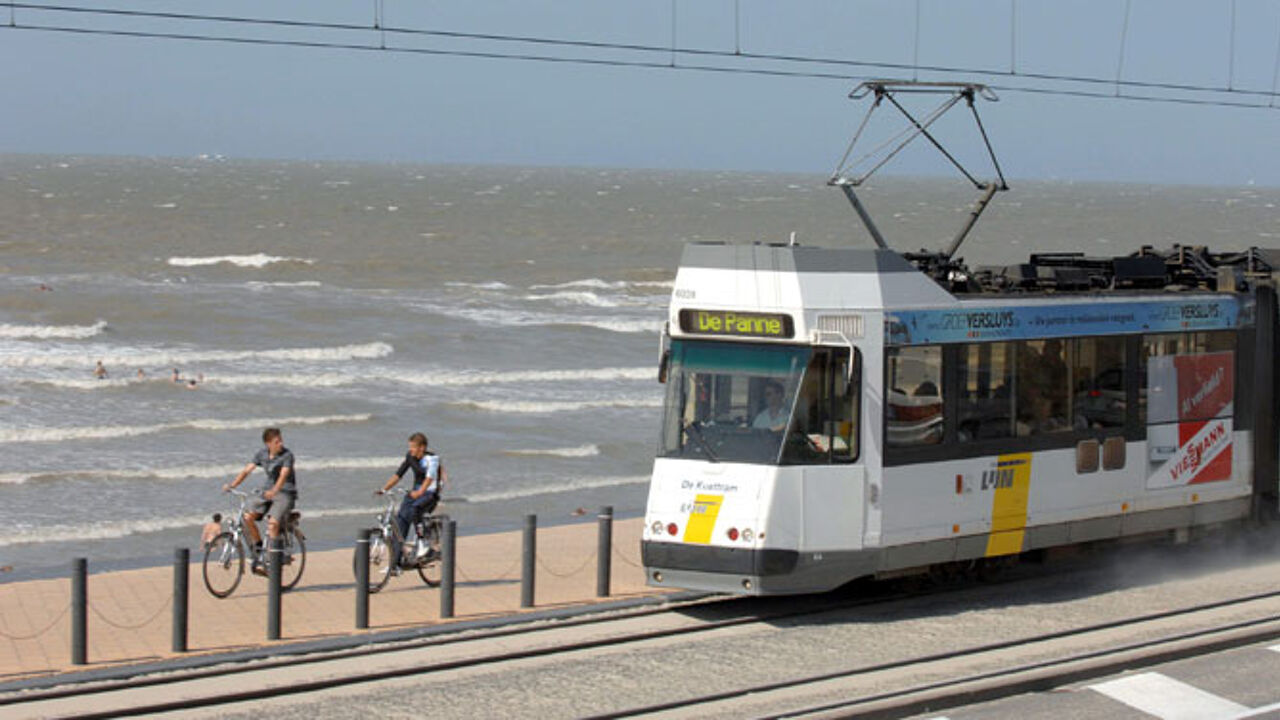 Passenger numbers on the coastal tram service were up by 2.42% on last year's July tally of 1,976,695 passengers. The rise in passenger numbers was especially noticeable in the period on and after the National Day public holiday on 21 July.
The top day of the months for passenger numbers was 23 July when no fewer than 80,000 passengers used the coastal tram service. The Flemish public transport company De Lijn reports that there were few if any incidents on its coastal trams during this period.
De Lijn reports that in July its most popular event-linked combination tickets were tot he Plopsaland themepark in De Panne, The Sand Sculpture Festival in Ostend and the Sea Life Center in Blankenberge.