"Golden Greg" stuns everyone in Rio; first for Belgium in 64 years
Greg Van Avermaet is the new Olympic road cycling champion. The East-Fleming beat Denmark's Jakob Fuglsang and Poland's Rafael Majka in the sprint of a 3-man breakaway group at Copacabana Beach. His win is a historic one - last time a Belgian won the men's road race, was in 1952 when André Noyelle triumphed.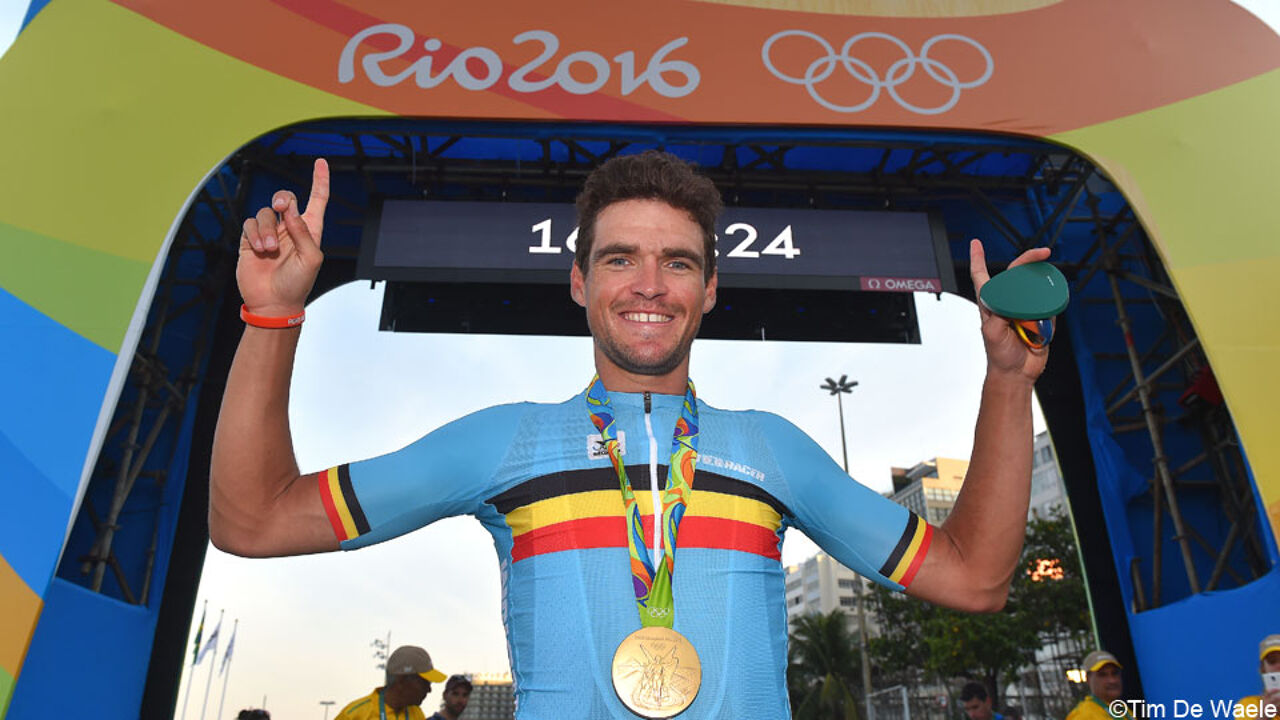 2016 Tim de Waele
The tense, 237-km race included some long, hard climbs. The course was best-suited for the climbers in the peloton. Van Avermaet, who is more a specialist of the classic races, knew he needed an exceptional day in order to win and that everything had to go right. He was not ranked among the top favourites.
The Belgian rode a perfect tactical race though, anticipating when he joined a larger breakaway some 70 km from the end on a sunny day in Rio. He next hung on, but when Vincenzo Nibali, Rafael Majka and Sergio Henao attacked on the final climb, he just couldn't follow.
Nibali wanted the Gold too much
A nice trio ahead, it was: Nibali is a former Tour de France winner and took this year's Giro d'Italia; he almost won the last mountain stage in the last Tour de France; Majka was crowned King of the Mountains in the previous Tour de France, taking the Polkadot Jersey for the second time; Henao was one of the strongest gregarios for Tour de France winner Chris Froome, helping the Brit to win his third Tour with Sky. Froome himself was struggling in the background: he tried to close the gap, but came short.
However, Nibali, a specialist of mountain descents, wanted the gold too much, taking too many risks in the tricky descent on winding roads. He crashed, taking Henao in his fall. Majka continued on his own in front, enjoying a gap of some 20 seconds.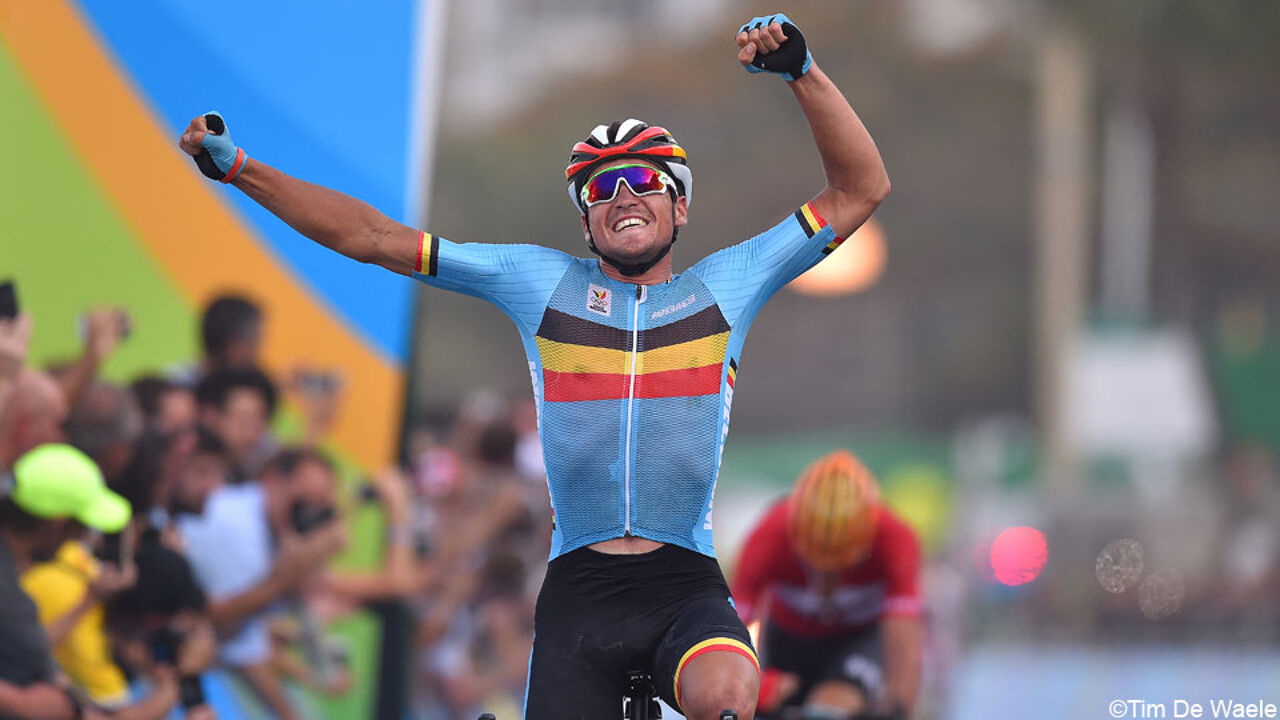 2016 Tim de Waele
Van Avermaet smells his chance
In a very tense final 10 kilometres, Fuglsang attacked in the background. Van Avermaet made a perfect choice to join him immediately, with both leaving the other chasers behind.
They started their search for Majka, slowly but surely reducing the gap. They eventually managed to close the gap in the final flat kilometres along the coastline, as Majka had spent most of his energy. Van Avermaet was not to be stopped in the final sprint, outsprinting Fuglsang and Majka with ease.
How Van Avermaet turned into a winner
Van Avermaet, a rider for all seasons, won the Flemish classic Omloop Het Nieuwsblad at the end of February this year, beating World Champion Peter Sagan in the sprint.
He also won a stage in the past Tour de France and was wearing the yellow leader's jersey for 3 days. With his win in the Tour and today in Rio, he proved he is much more than a "flandrien", a classic rider specialised in fighting the wind and rain and the cobblestone sections in the spring classics. Some are calling him "the flandrien of flandriens" for the occasion, others just name him "Golden Greg".
Van Avermaet had built a strong reputation in the past years, but came short of winning various times. Now, he also wins the races, a "click" that came last year, when he beat Sagan in the Tour stage to Rodez in a long uphill sprint, when the whole world was watching.
"This if for life!"
While the historic win still had to come down, Van Avermaet knew he had achieved something very special: "An Olympic title is for life!" he said. "It's something you can carry with you all your life. It's so hard to get this title, and you only have a chance every 4 years. That makes it really special."
"This is the best day of my life. I was so close to important victories in the past but just missed them. This wipes it all out. I want to thank everyone who supported me in those days."
"A lot of risks were being taken in the descent, but I decided to take it easy. It proved to be the right choice." The course was not his cup of tea: "I knew that, so I had to anticipate in an early breakaway. Before the race, I only gave myself a 5 percent chance to win."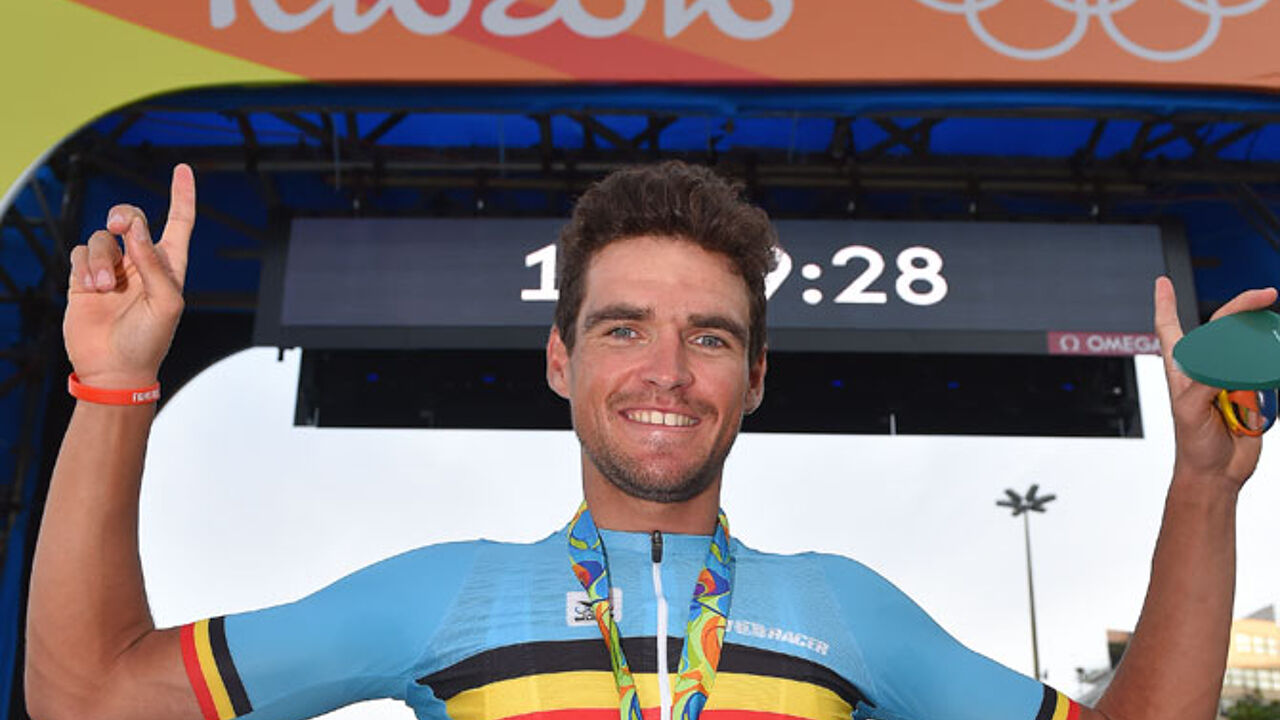 2016 Tim de Waele