Baby panda makes first public appearance
Baby P. has been carried to the panda cave by mother Hao Hao, where the little panda will be able to meet his father, Xing Hui. In the cave, he is also visible for the public for the first time since his birth two months ago, on 2 June.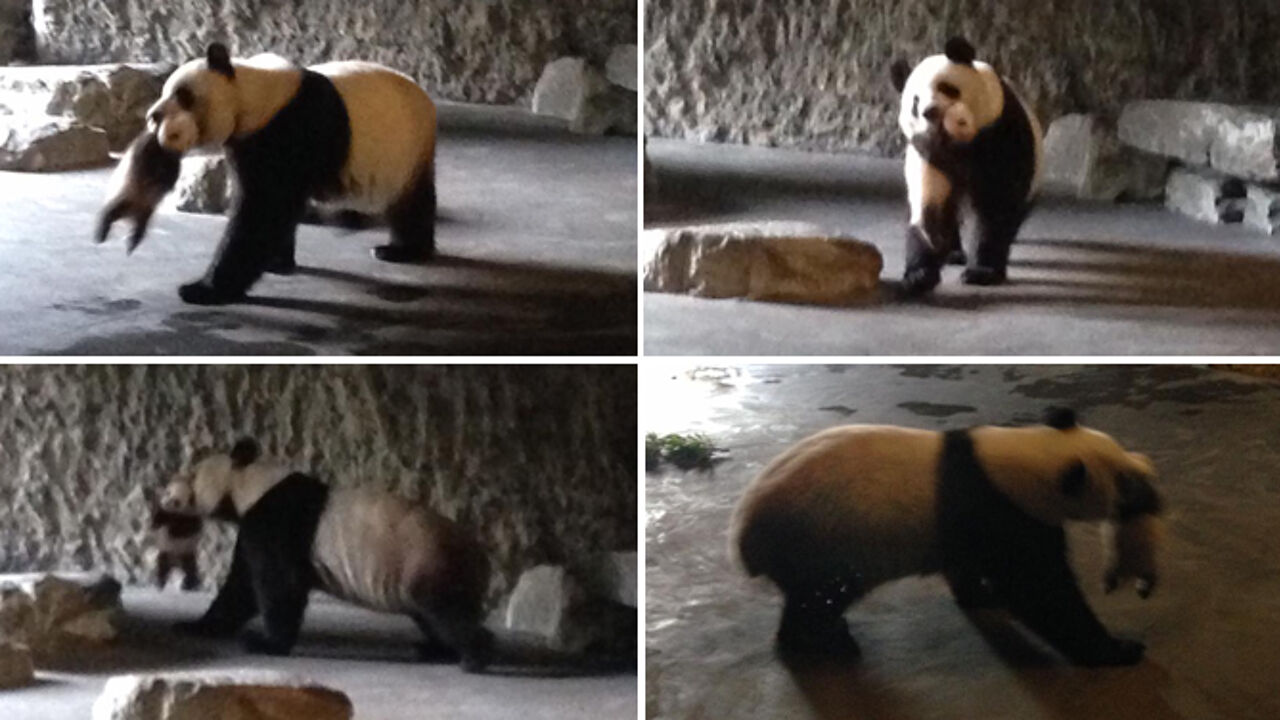 The animal park Pairi Daiza announced that the door to the panda cave had been opened on Friday. It was next up to the mother Hao Hao to decide when she would bring her offspring into new territory. Pairi Daiza has now released photos where it can be seen how she carries the baby into the cave.
The birth of a giant panda in captivity is rare. In fact, Belgium boasts the only baby panda to be born outside China this year, so far. Pairi Daiza said in a statement that it can't be guaranteed that visitors will actually see the cub: this is only the case when mother Hao Hao decides to stay in the cave for a while.