Only 9 Belgian athletes in opening ceremony
Only 9 Belgian athletes took part in last night's opening ceremony of the Olympic Games. Sprinter Olivia Borlée had the honour to carry the Belgian flag. Borlée, a member of the big Borlée family in Brazil, was accompanied by 8 fellow athletes of Team Belgium in Maracana Stadium in Rio, as the large majority preferred to take some extra rest.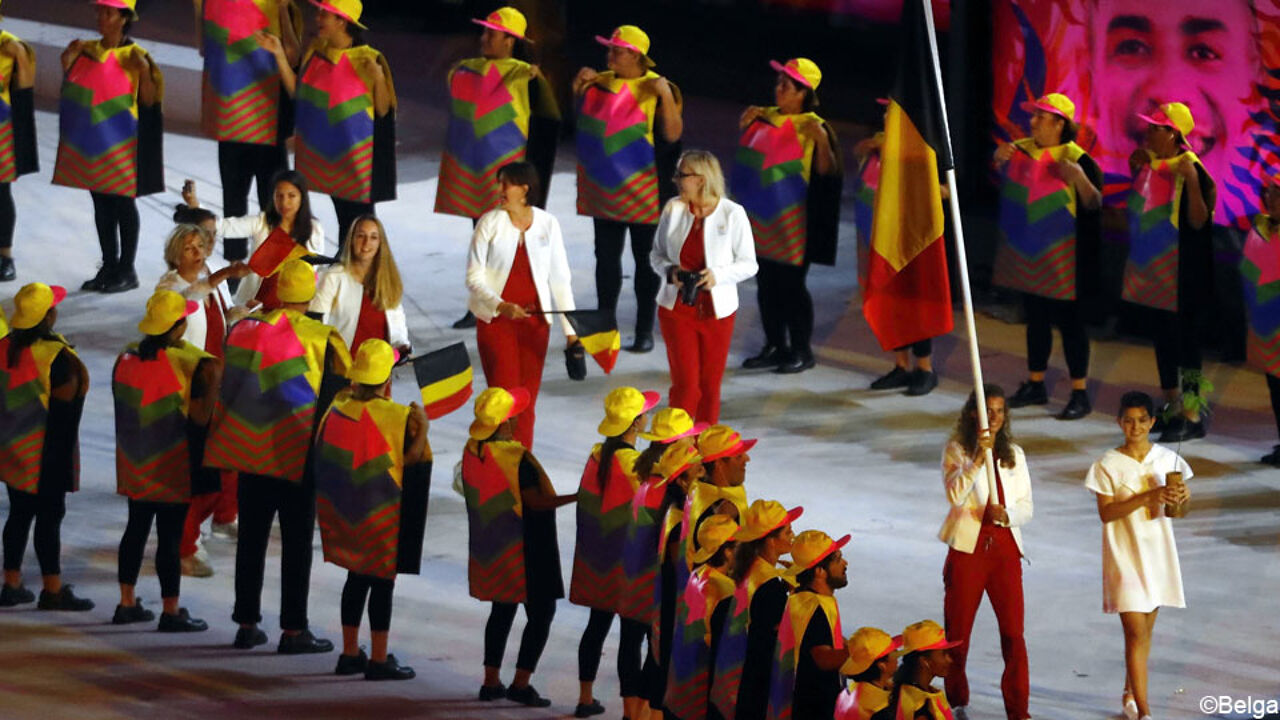 Belgium sees 110 athletes taking part in the Summer Games, but King Filip and Queen Mathilde only saw 9 of them in the opening ceremony.
Belgium was the 23rd country to enter the spectacular scene at Maracana. Olivia Borlée, a silver medal winner in the women's sprint relay team 8 years ago, had the honour to carry the Belgian flag. Many Belgian athletes starting early in Rio, preferred to go to bed in time to be in top shape. The Netherlands are sending 242 athletes; 33 of them took part in the opening ceremony.
Belgium is hoping for 3 to 6 medals in Rio. Defending the Belgian medal hopes on Saturday are the Belgian road cyclists and judoka Charlene Van Snick. They are said to have the potential to grab a possible medal, but of course nothing is for sure. In tennis, all eyes are David Goffin.