Charleroi assailant was 33-year-old Algerian
The man who attacked two female police officers with a machete yesterday afternoon, was a 33-year-old Algerian national. He had been staying in Belgium since 2012, and had a criminal record, but not for terrorism. The two victims are in an induced coma and are not in a life-threatening condition.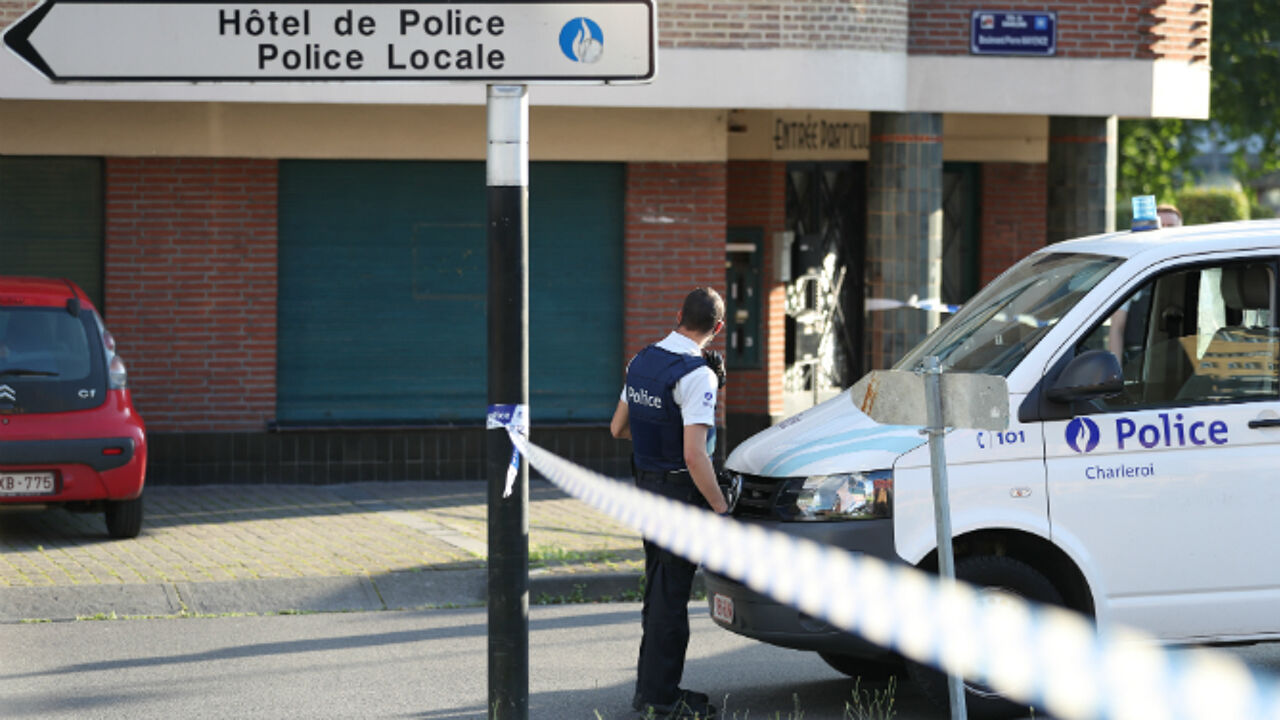 Yesterday, two female police officers were attacked inside a police station by a man carrying a machete. A third police officer shot the assailant down; the attacker later succumbed in hospital.
The two victims have been put in an artificial coma to facilitate the operations, but are not in a life-threatening condition. Both victims sustained serious injuries in the face and the neck and will have to undergo different operations. One of them had to be operated on again today, because a nerve was hit.
The judicial authorities underlined that both had shown "great courage" in their attempt to stop the man.
Man had record of "common offences", but not for terrorism
The man had shouted "Allahu Akbar" just before the attack, as religious extremists usually do. Amaq, the unofficial press agency of the terrorist movement IS, reported that the man acted as "a soldier of IS." Further investigation will have to show whether this is indeed the case.
The aggressor had a criminal record for "common offences" but this was not specified by the judicial authorities. No weapons or guns were found in his bag. Last night, two house seraches took place in the Charleroi area in connection with the attack.