Prime Minister praises attack victims' bravery
The Belgian Prime Minister Charles Michel (Francophone liberal) and the Mayor of Charleroi Paul Magnette (Francophone socialist) have praised the bravery of the three police offers that prevented a machete-wielding man from carrying out an attack on a police station in the centre of Charleroi on Saturday.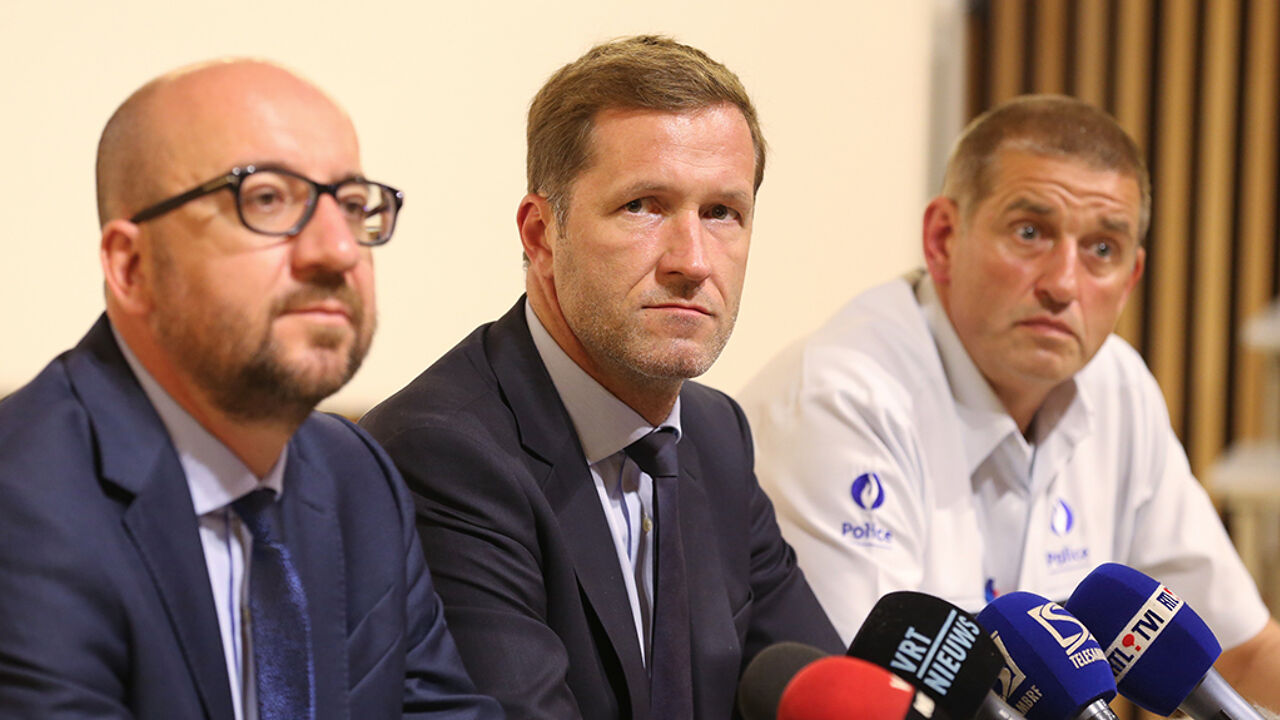 Two policewomen received serious injuries to their necks and faces. The assailant was shot dead by a third police officer who was at the scene.
Speaking at a press conference on Sunday, Mr Michel and Mr Magnette both said that the policewomen's actions had served to prevent a bloodbath inside the police station.
"They were able to prevent a disaster occurring. Unfortunately they were seriously injured doing so", the Prime Minister said.
Mr Michel and Mr Magnette visited the hospital where the two injured policewomen are being treated and the police station where the attack happened. Both the injured policewomen were kept in an artificial coma. They have both been operated on.
One of the policewomen has suffered severe injuries to her face. The other policewoman sustained neck injuries. She has undergone two operations.
The Prime Minister has gave words of support to the victims' families and thank staff at the Charleroi hospital where they are being treated. Later at the police station Mr Michel offered words of support to the officers that were present and inspected the security measures that have been taken there.