Wins for Sporting Anderlecht and AA Genk
In the final two Belgian First Division games of the weekend that were played on Sunday evening, Sporting Anderlecht came back from a goal behind to beat Kortrijk 5-1. A goal late in the second half ensured AA Gent of victory in their match against Racing Genk.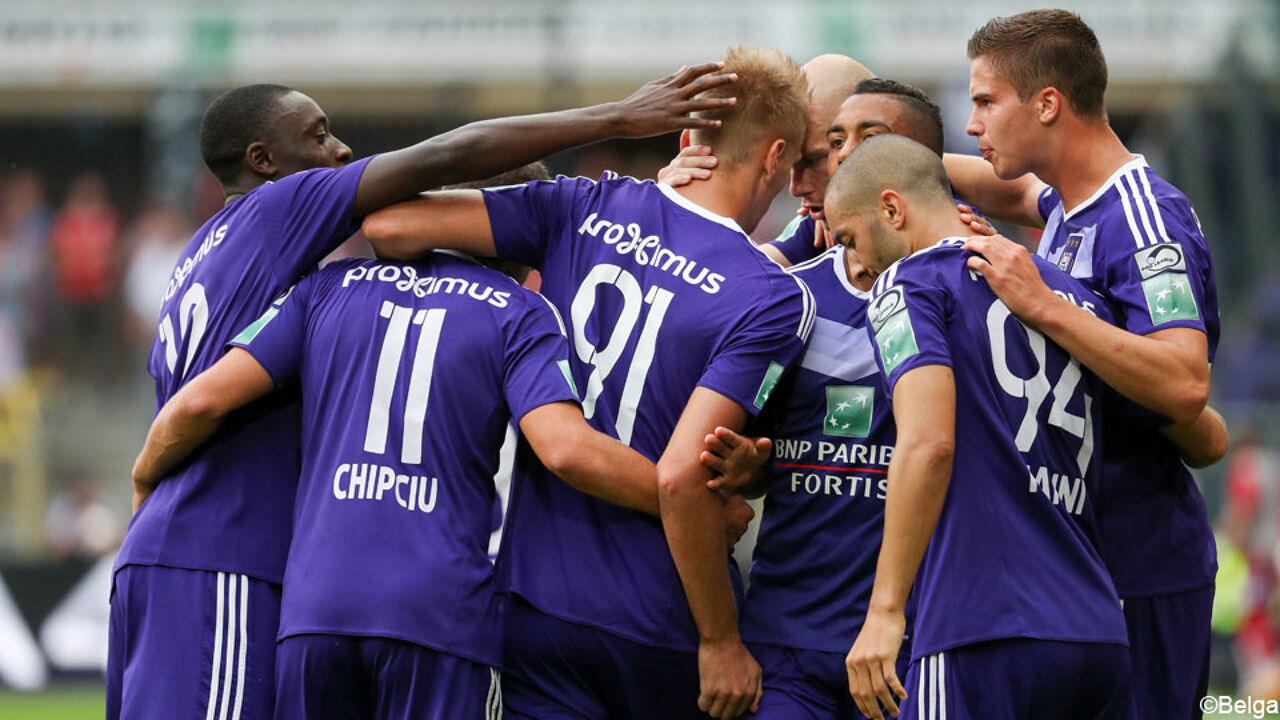 After their defeat in their Champions League qualifier in the week Anderlecht desperately needed a result in their league game at home against KV Kortrijk.
KV Kortrijk were given a penalty after a foul by Nuytinck on Kage. Kage converted from the spot and it was 1-0 to the visitors on 20 minutes. Anderlecht's equaliser came on 32 minutes through Hanni.
The first half ended 1-1. A veritable feast of goal goals saw Anderlecht cruise to victory in the second half. Teodorczyk, Chipclu, Defour and Sylla all got their names on the scoresheet.
The result means that after 2 games Sporting Anderlecht (along with Zulte Waregem and Sporting Charleroi) is 1 of 3 clubs with maximum points. KV Kortrijk has 1 point.
Gent fans' patience rewarded
Despite wasting a hat full of chances in the first half AA Gent ended up victorious against Racing Gent. It was substitute Perbet that did the business for the Buffaloes in the first minute of stoppage time.
He had been brought on just ten minutes earlier. AA Gent now have 4 points from 2 games, Racing Genk have 3 points.