"Bear of Brecht" clinches Olympic judo bronze
Judo ace Dirk Van Tichelt of Brecht (Antwerp) has claimed a bronze medal at the Olympic Games in Rio de Janeiro. The 32-year-old overcame various injury spells in recent years to realise an old dream in his third Games: taking an Olympic medal, after various medals in other major tournaments and championships. His joy was overwhelming.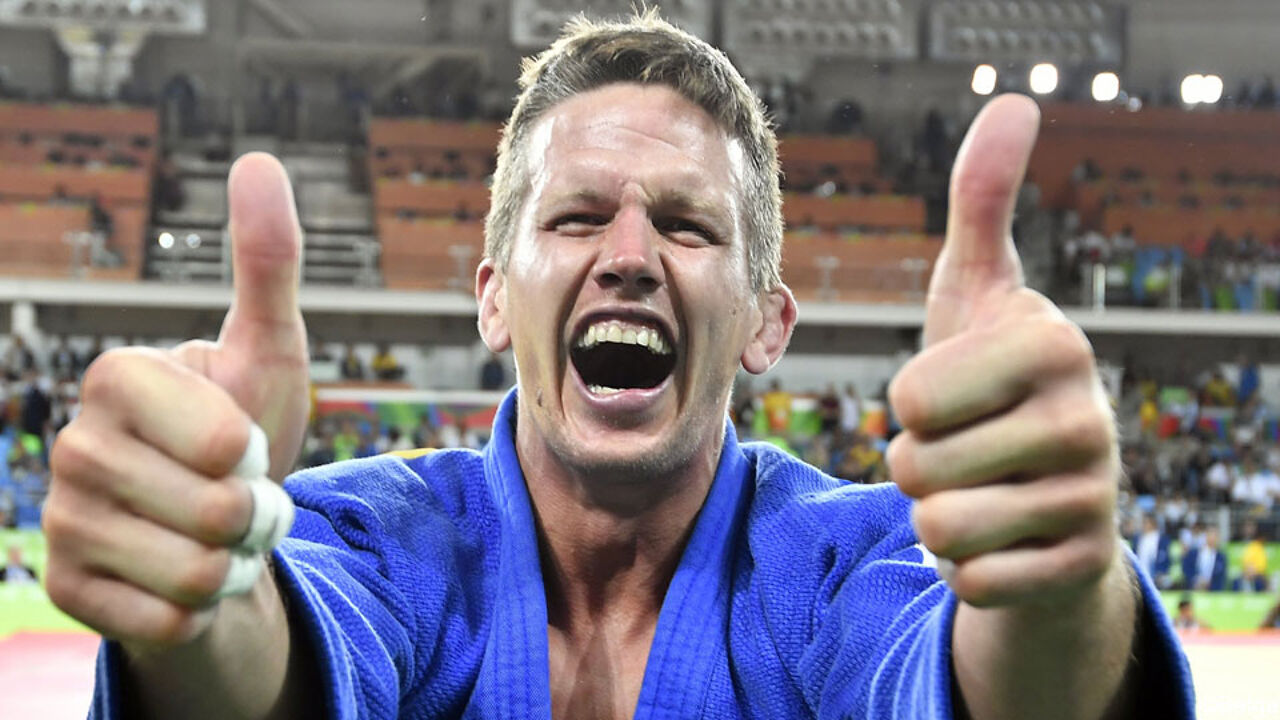 Dubbed the "Bear of Brecht" for his muscular looks and bodyguard appearance, Dirk Van Tichelt knew he needed an exceptional day in the -73 kg category, but this is exactly what he had. When free of injury woes, he proved in the past years he is capable of a lot.
Van Tichelt's feat was the first medal for a Belgian man in any Olympic judo competition in 20 years, after Harry van Barneveld took the bronze at Atlanta 1996. Since then, all Belgian Olympic judo medals (a small dozen) were taken by the women. With the judo bronze, Belgium confirms its reputation as a strong judo country, although this reputation has faded in recent years.
It started at his parents' farm
Van Tichelt, who grew up on a farm, said that he first learned how to dodge an opponent when he had to be careful for running cows as a little child. He was seen singing and dancing after realising an old dream, and just missing his biggest appointments.
"It's a good thing I have to return home on 12 August, or otherwise this may end the wrong way", he laughed. "I had a perfect day, but Ono was just too strong", the world's number 16 explained.
"I always had a special bond with Rio, clinching bronze at the World Championships here. Whether I will buy myself an apartment here? Let's say I will definitely come back."
The former judo coach Jean-Marie Dedecker said: "Small bear has become big bear." Van Barneveld gave Van Tichelt a piece of advice: "Enjoy this medal as much as possible. I know from experience that it is so overwhelming, that you don't realise what's happening."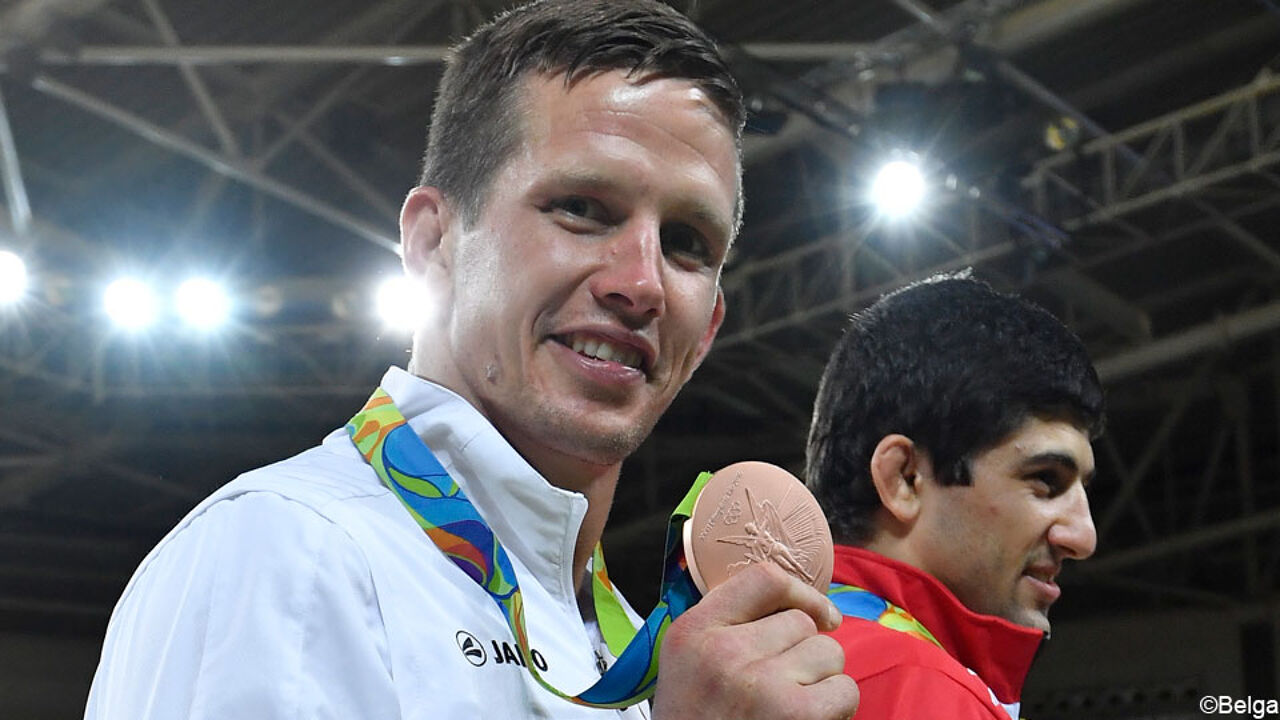 His way to the bronze passed the world's number 1
Van Tichelt had a bye in the first round, beat a Qatari opponent in the second, and steamrolled through in the third round, surprising An Chang-rim of South-Korea, the world's number one, with waza-ari.
He went on to beat Russia's Denis Iartcev in the quarters, which secured him a fight for a medal. In the semi-finals, he bumped into Shohei Ono of Japan, who proved much too strong, ending the fight early with ippon - Ono would continue to take the Gold. Van Tichelt still had a fight for the bronze and won it against Miklos Ungvari (small photo) thanks to an armlock which earned him ippon. An explosion of joy followed, and he jumped on top of his coach.