Surprising U-turn: swimming relay team starts after all
The 4x200 metres freestyle relay team is starting in tonight's heats in the Olympic swimming competition after all. This was announced by the Belgian Team Coach Ronald Gaastra. Earlier, it had been decided to withdraw from the competition as two important swimmers would be absent. One has changed his mind.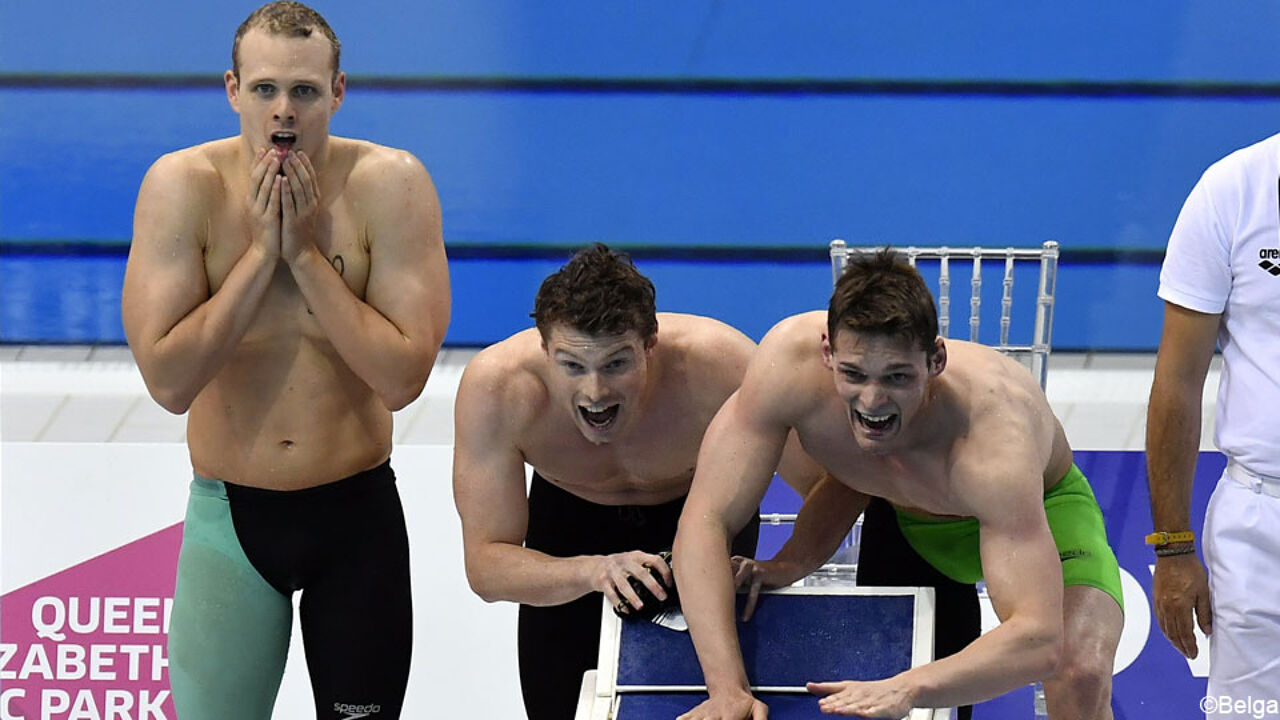 Both Pieter Timmers and Louis Croenen also have individual challenges tonight, and it was decided they would drop the relay to concentrate on their personal ambitions.
Now, a compromise has been found: Timmers, who would have had the heaviest schedule, is not taking part, but Croenen is. This is enough for the team to have 4 good swimmers in the heats: Croenen will start, followed by Dieter Dekoninck, Emmanuel Vanluchene and Glenn Surgeloose.
Croenen will combine the event with his individual butterfly final. If the relay team qualifies for the final, they will come into action again later in the night. This would mean that Croenen has 3 events, but he achieved his major objective by making it into the butterfly final.
Timmers first has the 100 metres freestyle heats tonight. If he qualifies, as expected, the semi-finals follow later tonight. This means he would have had 4 races in one night.