The mystery of Dirk Van Tichelt's black eye unraveled
He could hardly hide it: the Belgian judo ace Dirk van Tichelt, who grabbed a bronze medal last Monday, turned up with a black eye the day after, after a night that had been one long party. It took quite some time before it became clear what exactly had happened, but this was also Van Tichelt's fault, as he initially lied about the exact circumstances, making the "mystery" even bigger.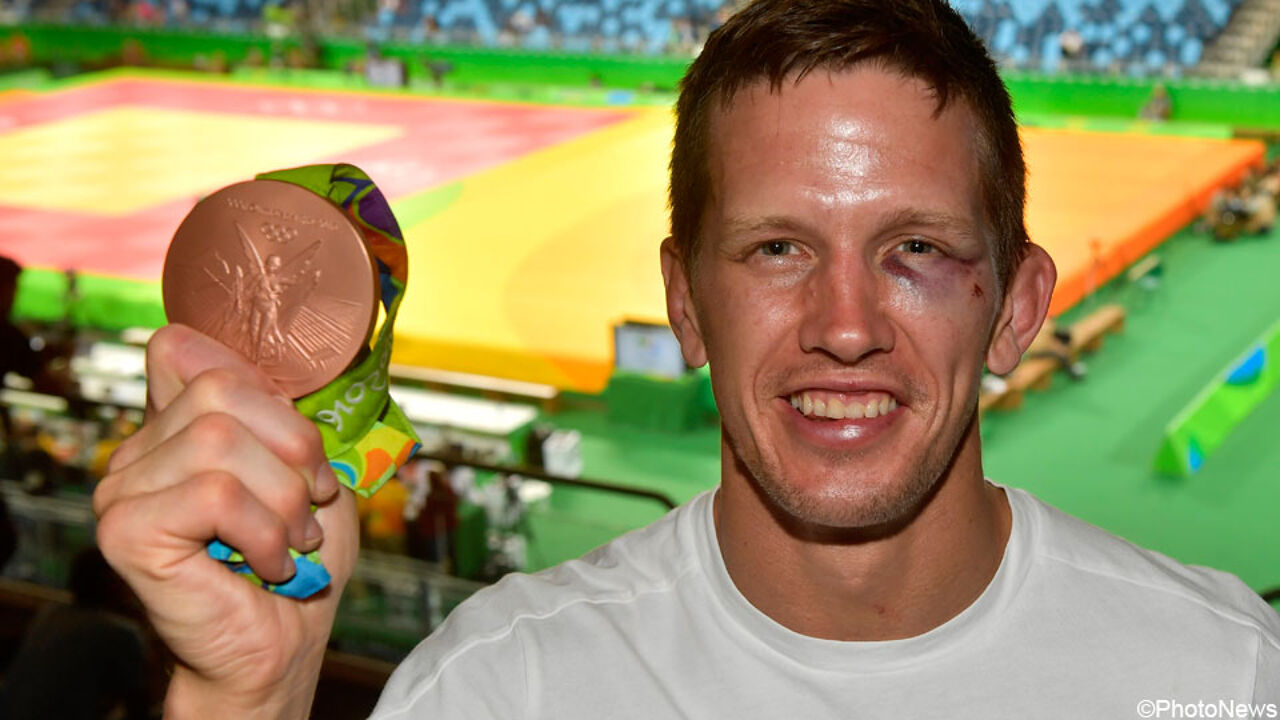 The wildest rumours emerged, especially after Van Tichelt himself had announced he would let himself go, speaking immediately after his unexpected success.
It soon became apparent that it had not been an accident. Van Tichelt had been involved in a brawl at a hotel, after the smartphone of a good friend of his had been stolen by a lady. She fled into the hotel, but when Van Tichelt wanted to come behind her, he was barred by security staff. Apparently, he sustained a black eye during a brawl that followed later on.
The Belgian Olympic Committe saw no reason to sanction him, considering how the incident came about.
"I lied because I love this city so much"
Van Tichelt was apparently embarrassed about the whole situation and first denied the incident, claiming the black eye was the result of a judo fight. He could no longer deny when police reports emerged.
"I love the city of Rio de Janeiro, which brings good memories for me - he also had sports successes there in the past, red. I didn't want to spoil the city's image, considering the many stories of crime, and didn't want to spoil the party either," he explained later.
Van Tichelt was asked for photo shoots and new interviews the day after. He was teased by the former Belgian Olympic judo champion Ulla Werbrouck (photo below), who challenged him to "have a quick boxing fight." Van Tichelt responded a bit later, by throwing her in the pool at the Rio House where they met for an official press gathering.
To prove he was still in form, Van Tichelt also performed a kind of backward freestyle jump to end up in the pool himself.