Party time for the Pandas
AS Eupen were the only team that that managed a win in the four Belgian First Division matches that were played on Saturday evening. The 2-1 win away at Westerlo means that the team from the German-speaking town in the East of Liège province now have their first points since gaining promotion back into the top flight.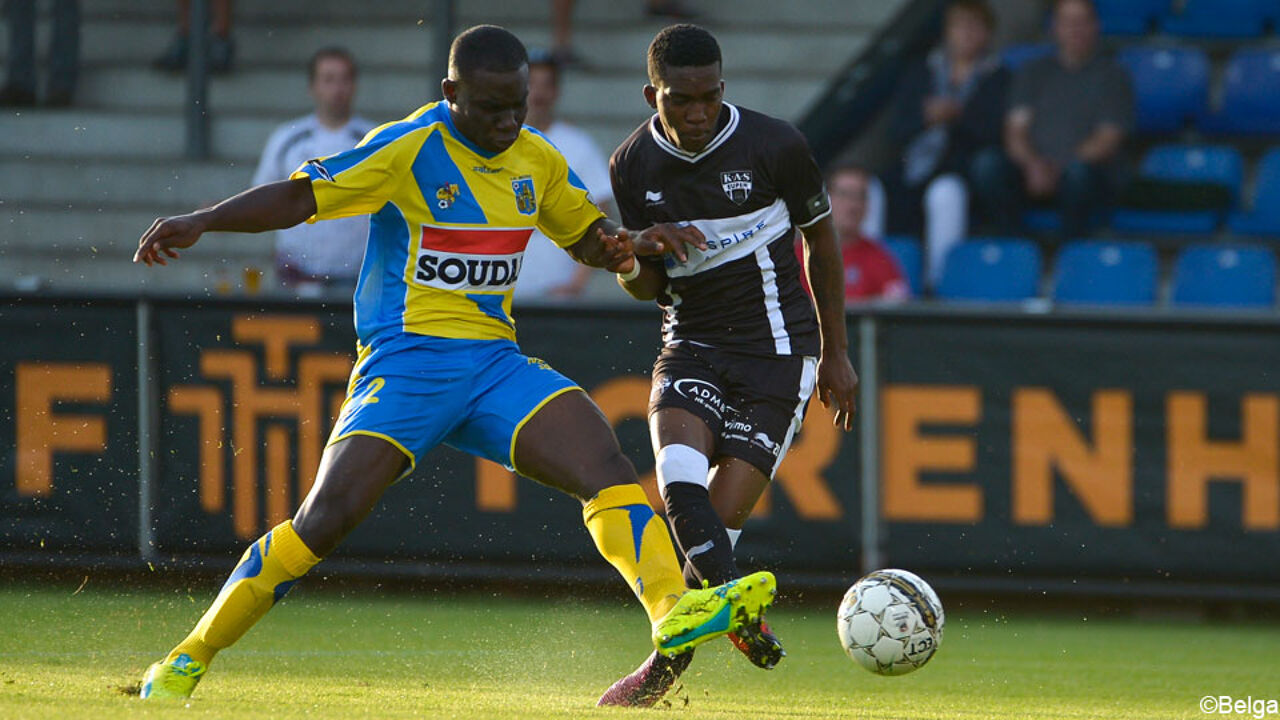 AS Eupen started strongly and only good work by the Westerlo keeper Van Langendonck denied Ocansey after just 20 seconds of play.
A minute later Taulemesse (photo) found the back of the net. However, the goal was disallowed for off-side. The inevitable happened on 10 minutes when Taulemesse found the back of the net for a second time and this time he wasn't off-side.
With the exception of a Gavoula shot Westerlo posed little threat to AS Eupen in the first half. Meanwhile Eupen went flat out to widen their lead. However, Ocansey and Sylla squandered their chances and the half ended 1-0 to AS Eupen.
It was more of the same in the second half with chances for Taulemesse and Onyekuru early on. Sylla found the back of the net but once again an Eupen goal was disallowed for off-side. At the other end De Ceulaer and Annys had half chances, but failed to score. Westerlo drew level when Gavoula headed the ball into the path of substitute Manias who made it 1-1 on 78 minutes.
However, Westerlo's joy was short-lived and Onyekuru's goal on 81 minutes made for a final score of 2-1 to the Pandas. AS Eupen now has 3 points from 3 games. Westerlo has 1 point.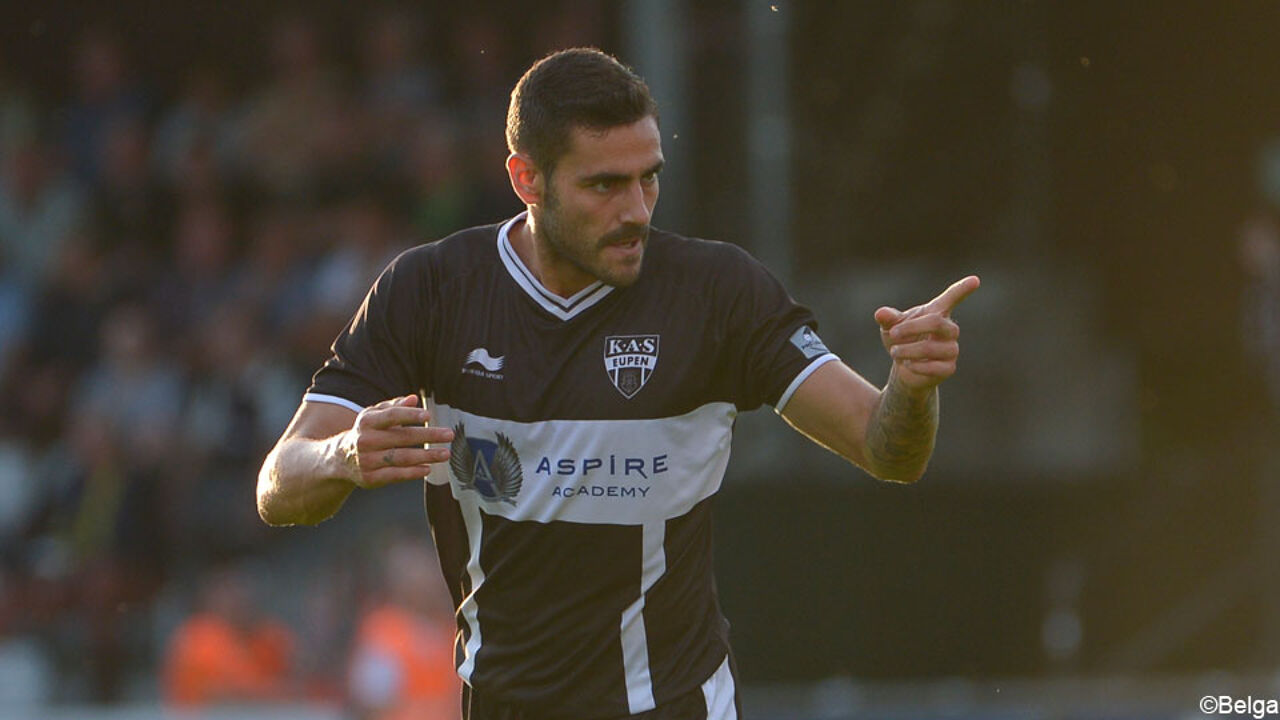 KV Mechelen v KV Kortrijk ends goalless
KV Mechelen played most of their home game against KV Kortrijk with 10 men after a controversial red card for Nils Schouterden on 8 minutes.
KV Kortrijk were unable to take advantage of their superiority in numbers and the match ended goalless. KV Mechelen have 4 points from 3 games. KV Kortrijk have 2 points.
Zebras and Buffaloes share the points
Saturday evening's early kick-off between Sporting Charleroi and AA Gent ended in a 1-1 draw.
Both goals fell in the second half with Neto opening the scoring for AA Gent on 58 minutes.
However, David Pollet (photo) gave the home fans something to cheer about when scored an equaliser on 70 minutes. The result leaves AA Gent with 5 points from 3 games. Sporting Charleroi have 7 points.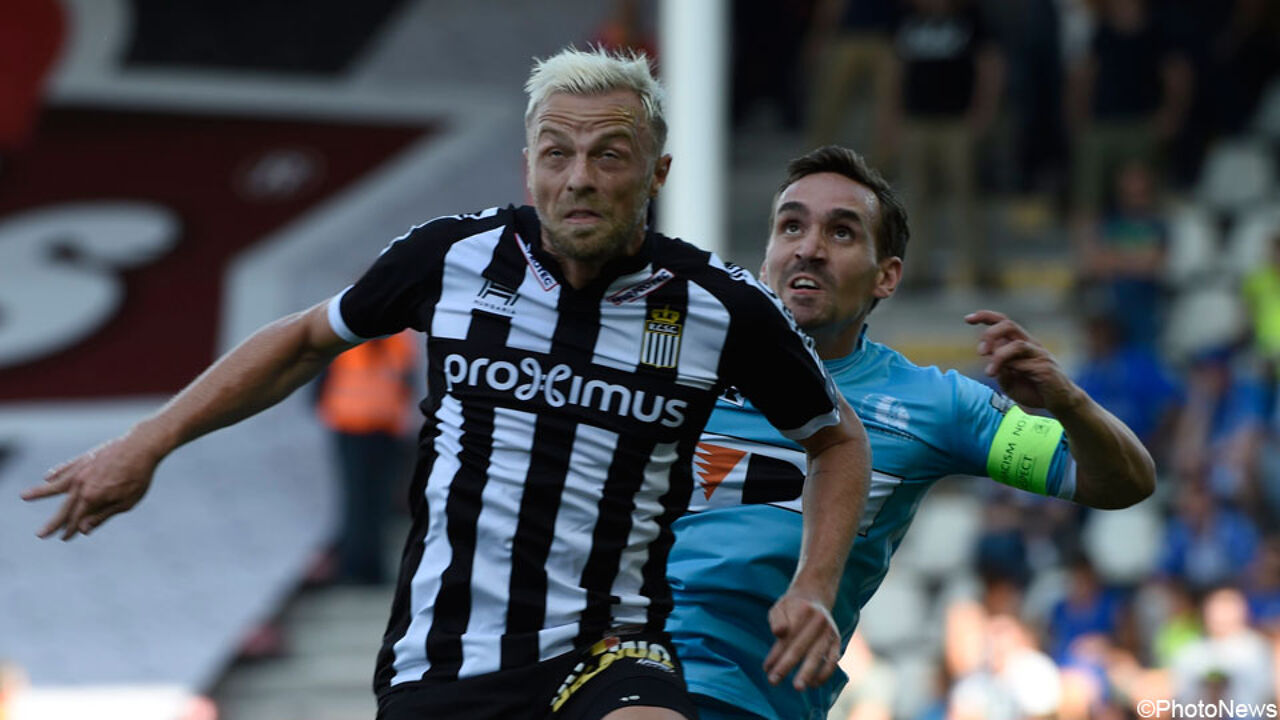 Genk come back from 2-0 down to salvage point
Things couldn't have started worse for Racing Genk in their match away at Waasland-Beveren. A Seck goal for Waasland-Beveren on 7 minutes set the tone for what would be a difficult half for Genk. Buatu's goal on 23 minutes put Waasland-Beveren 2-0 up.
However, Racing Genk weren't going to take things lying down and Karells (photo) pulled one back for them on 35 minutes to make for a half time score of 2-1 to Waasland-Beveren.
Racing Genk's equalizer came thanks to an own goal by Waasland-Beveren's Laurent Jans.
Genk pushed forward in search of a winning goal, but it was not to be. Thomas Buffel was given a yellow card for diving inside the box in an attempt to get a penalty 5 minutes from time.
The result leaves Racing Genk with 4 points from 3 games. Waasland-Beveren now have their point of the new season.