Nafi Thiam in selfie with Usain Bolt
During Sunday evening's medal ceremony in Rio the best of the best of world athletics came together. Since Saturday they include our very own Nafi Thiam who took gold in the heptathlon.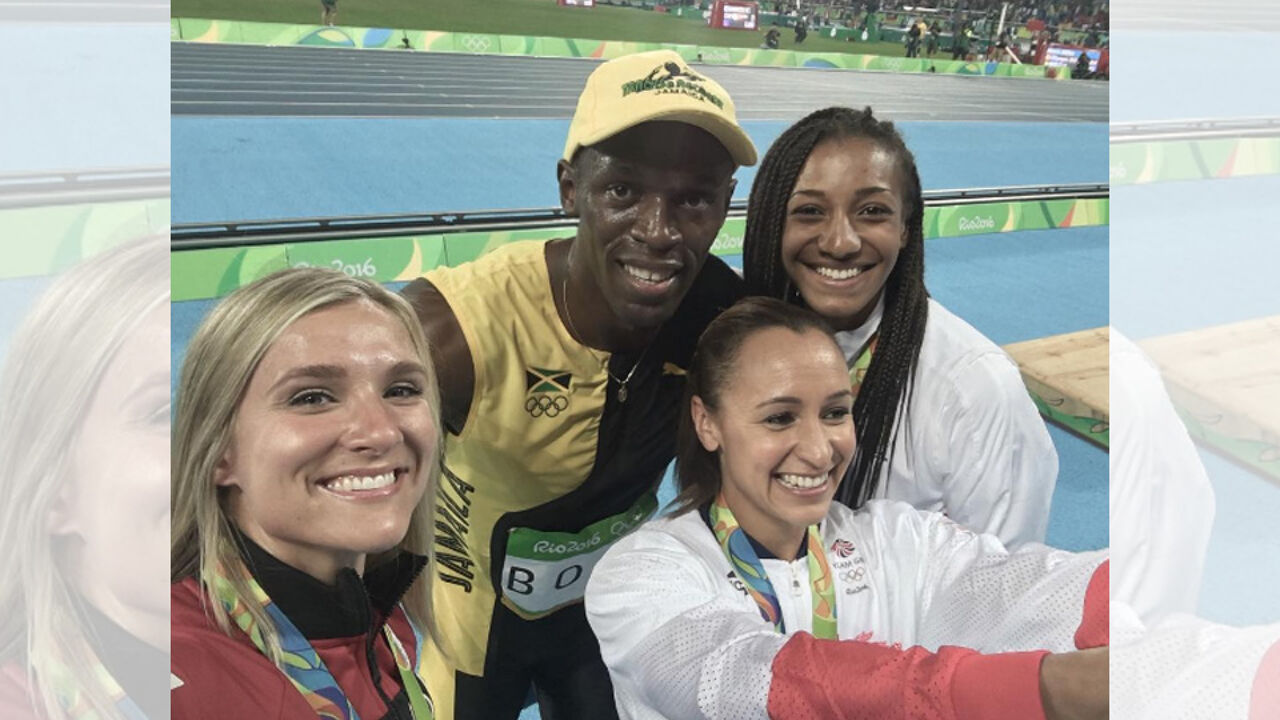 The winners of the gold, silver and bronze medals in the women's heptathlon, Brianne Theisen-Eaton, Jessica Ennis-Hill and Nafi Thiam took the opportunity to take a unique selfie with none other than Usain Bolt.