The Red Cross: "It was us"
As we reported on Sunday the letters A, B and O have been disappearing from the signs and websites of numerous companies and other organisations in recent days. It was no coincidence that these letters are also used for blood groups. Now the Red Cross has admitted that it was behind the mysterious disappearances. The international "Missing Type" campaign is intended to encourage people to give blood.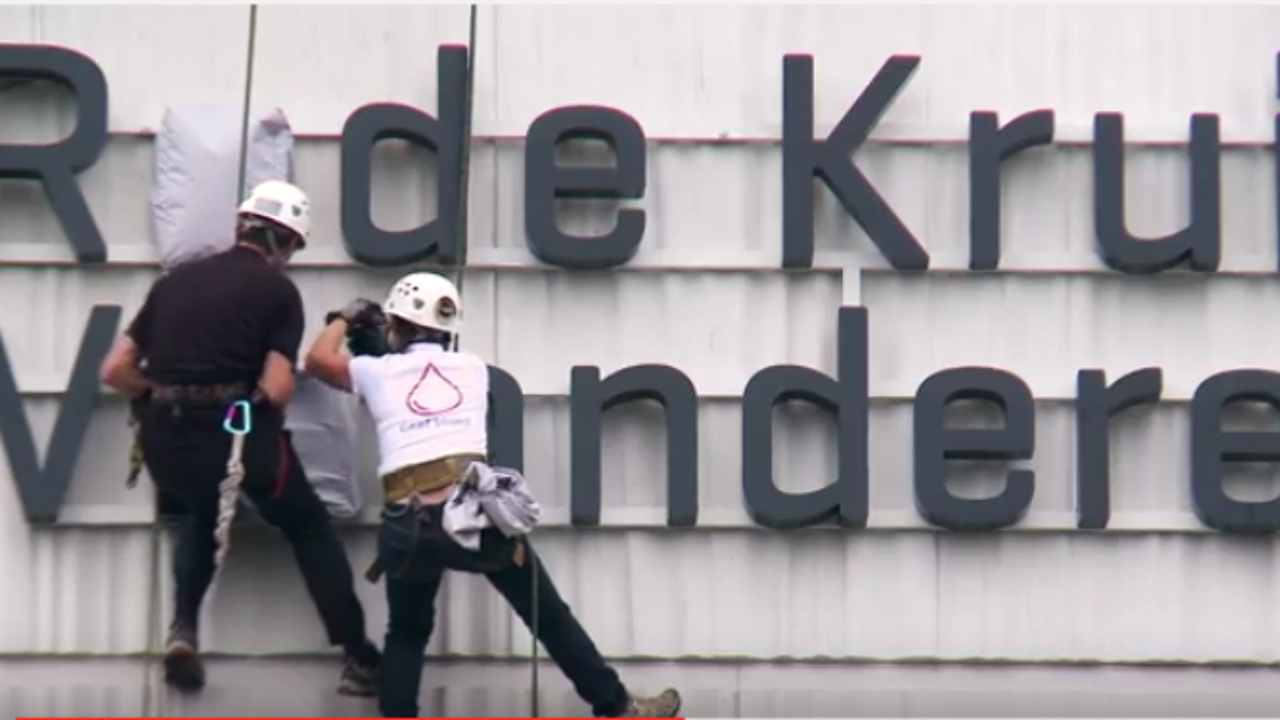 Although Red Cross Flanders says that it currently doesn't have a shortage of donors, 38,000 new donors are required each year "and that is a lot", Red Cross Flanders' Spokeswoman An Layton told VRT Radio 1's morning new and current affairs programme 'De ochtend'
"Ten percent of our donors stop giving blood due to illness, age or because they are away travelling for a long time. In addition to this we switched to bigger blood bags at the start of the summer and slightly-built people are no longer able to donate and this gap needs to be filled."
The Red Cross in Flanders and the Francophone Belgian Red Cross has joined the Red Cross in 20 other countries in taking part in the "Missing Type" campaign. Here political parties, Brussels Airport, Coca Cola, banks, newspapers and the Brussels landmark the Atomium joined the campaign.
"We are really pleased that we were able to attract partners of this calibre to our campaign", Mr Luyten said.
"They took part in Missing Type because they as companies or organisations are convinced that the A, B and O are of vital importance."
Members of the public can also show their support for the campaign. "You can for example change your name on Facebook or Twitter and there is also #missingtype", An Luyten explains.
"However, most important of all is of course that you register as a new candidate blood."