Jolien D'hoore takes bronze, sets a first
The East Flemish cyclist Jolien D'hoore has won bronze in the women's omnium at the Olympic Games in Rio de Janeiro. In the closing points race the leader, Great Britain's Laura Trott, sped on to take gold, while the American Sarah Hammer overtook D'hoore to take silver.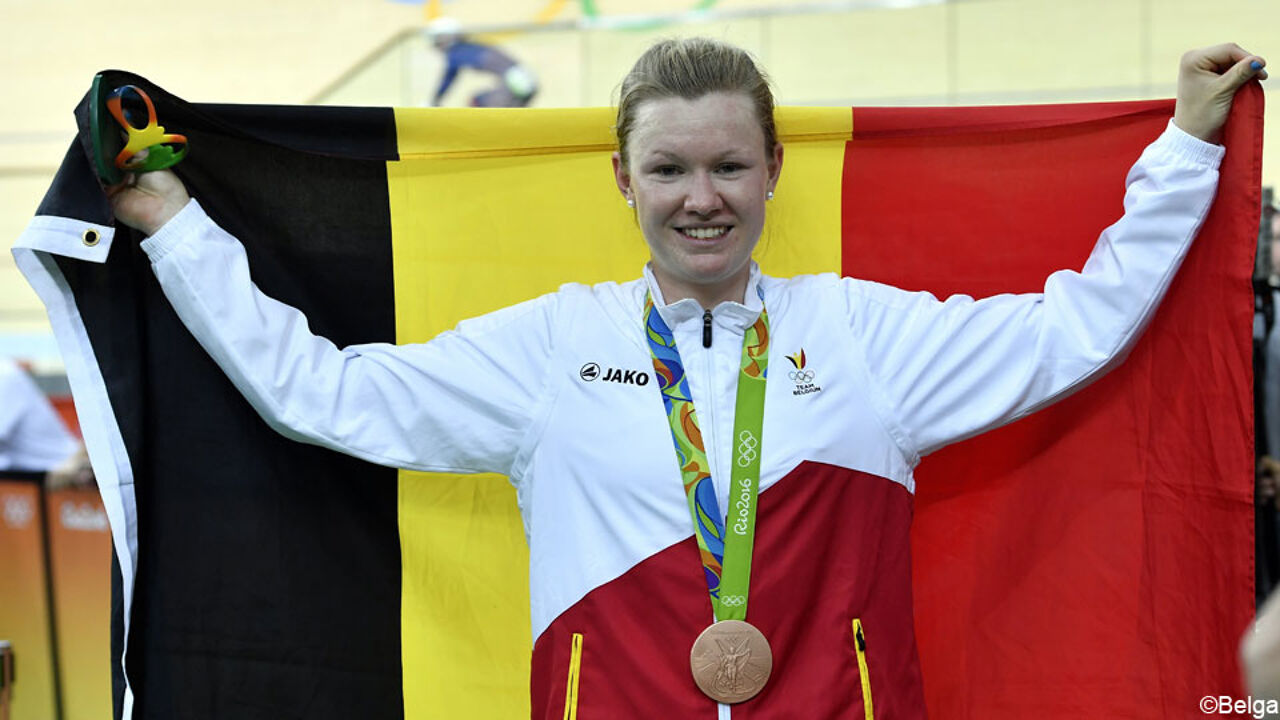 Nevertheless, Jolien D'hoore was ecstatic to take bronze. This is Belgium's fifth medal at the Olympics so far, making Rio Belgium's most successful Olympics since the start of the new millennium.
D'hoore is the first woman in Belgian track cycling history to take an Olympic medal. Confronted with this, she told the VRT: "Really? I didn't know. But it's nice to know. You know, this may sound like a cliché but... I worked so hard for this, 9 years to be more precise. This is a reward for all the hard work."
It is not clear whether D'hoore will now stop track cycling to focus on the road for 100 percent (until now she combined both). Her fans are hoping she will continue track cycling and prepare for Tokyo, where she will then be ready for the gold, they add, smiling.
Jolien D'hoore's path to bronze
Scratch 10 km 3rd 36 points
Individual persuit 3 km 3rd 36 points
Elimination race 2nd 38 points
Time trial 500 m 4th 34 points
Flying lap 7th 28 points
100 lap points race 8th 27 points
Grand total 3rd 199 points
 
The top 5 in the women's omnium
1. Laura Trott (GBr) 230 points
2. Sarah Hammer (US) 206 points
3. Jolien D'hoore 199 points
4. Lauren Ellis (NZe) 189 points
5. Amalie Dideriksen (Den)189 points