Belgian taekwondokas take promising start
The Belgian taekwondokas Jaouad Achab and Raheleh Asemani are through to the quarter-finals of the taekwondo competition in their respective categories -68kg and -57kg. Both took a promising start in their first fight.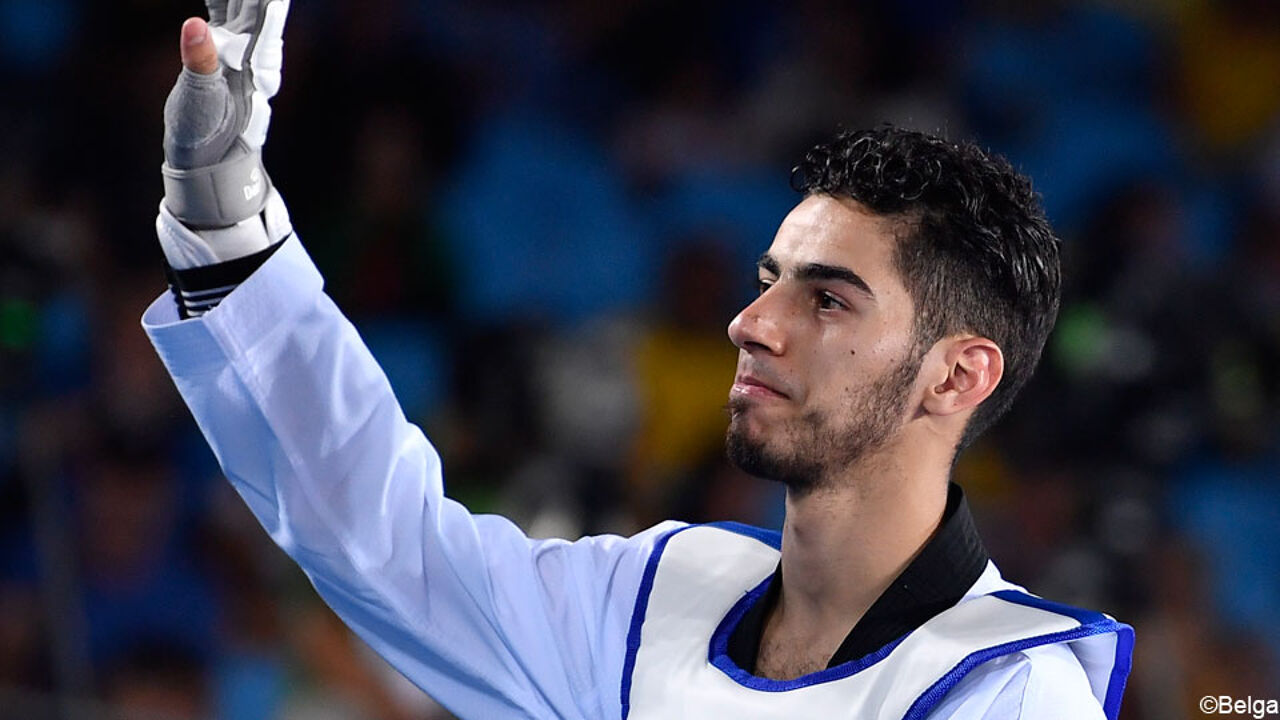 Achab is the world's number 1 and has high ambitions. He beat Maxemillion Kassman of Papua New Guinea 15-1, despite his opponent hitting him on the chin. The score meant that the fight was finished before the normal time frame.
Asemani, who fled Iran to move to Belgium in 2012, almost didn't make it into these Olympic Games but got her Belgian passport just in time. Asemani, a postwoman, eyes the Gold, just like Achab. In her first-round fight against Carolena Carstens of Panama, she cruised to a 13-1 victory (photo below).
Both quarter-finals take place tonight. Yesterday, the third Belgian taekwondoka, youngster Si Mohamed Ketbi, suffered a shock exit in the opening round.