Red Lions can write history tonight
The Belgian national hockey team can write a little bit of Belgian sports history at the Olympic Games in Brazil tonight. They can scoop the first Olympic team gold since Berlin 1936, when the Belgian waterpolo team did it. In a clash of the lions, they will have to try to get past Argentina (and Eddy Merckx' grandson Luca Masso) in tonight's final in the Deodoro Hockey Park.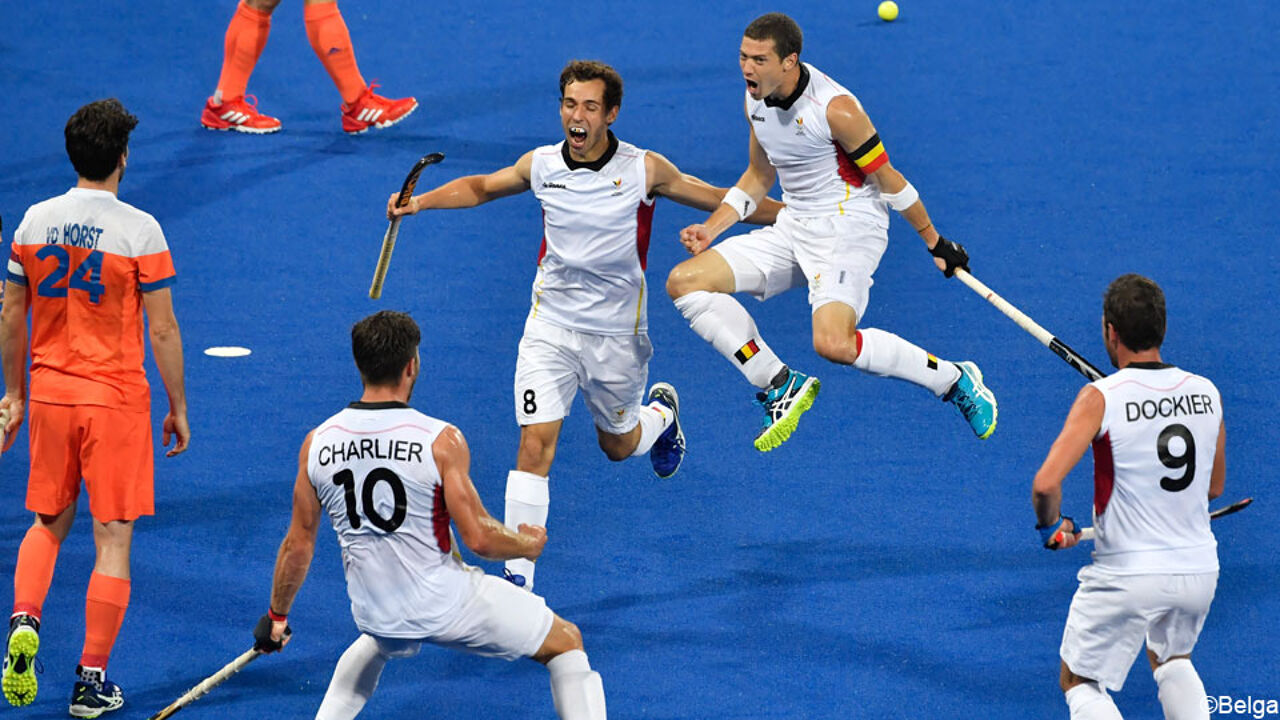 The national football team, the Red Devils, failed in the European Championships in France. Carrying the (high) hopes of the entire nation, they stumbled over outsider Wales in the quarters, a shock exit that stunned the football fans hoping for at least a final with this talented generation.
The hockey team also had high hopes before the Olympic Games. They targeted an Olympic final, a goal which has been achieved now after beating the Netherlands in the 'derby of the low countries' in the semi-finals.
However, now they have come this far, they aim for nothing less than gold. Silver would be a disappointment. Many players gave up their jobs and adapted their lives after the London Olympics to prepare for Rio.
In a clash of the lions (Argentina are dubbed Los Leones, the Lions), they will have to watch Gonzalo Pellat, a specialist of penalty corners. Adding extra colour to the game is Luca Masso, the grandson of cycling legend Eddy Merckx. He had the choice between Belgium and Argentina, and opted for Argentina, entering the starting team for the final as he will replace an injured colleague.
If the Red Lions take the gold, Belgium will have 3 gold medals. That would make Brazil 2016 the most successful Olympics in modern history (since London 1948). The previous successful Games were in Atlanta 1996, with 2 gold, 2 silver and 2 bronze medals. In Rio, Belgium now has 2 gold, 1 silver and 2 bronze medals.