Taekwondo: close but no cigar (twice)
Two Belgian taekwondokas just missed a medal in their categories. Both Jaoud Achab and Raheleh Asemani lost their fight for the bronze medal. World champion Achab, who was confident he could scoop the gold for Belgium, made it into the semi-finals, but lost, and was just 25 seconds away from a medal in his fight for the bronze.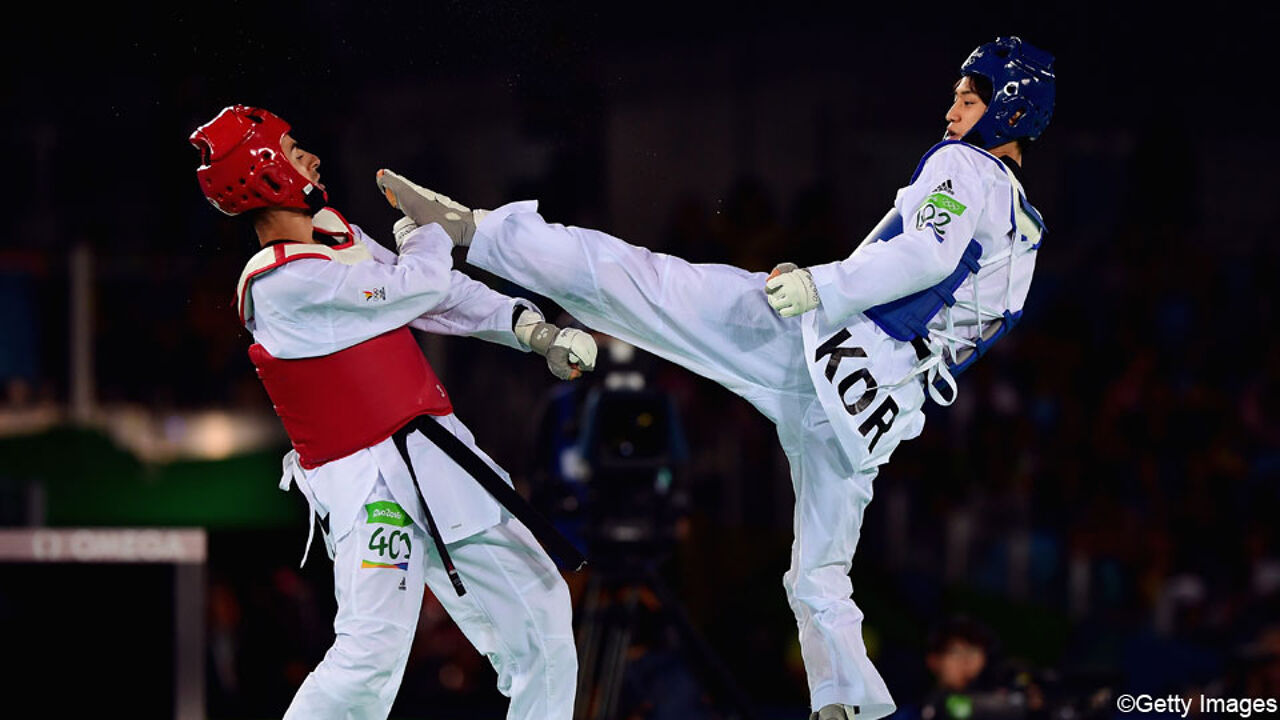 Achab (in red) was overpowered by Lee at the end of the fight.
23-year-old Jaoud Achab had come for nothing less than Olympic Gold in the men's featherweight (58-68 kg), but had a tough draw. He made it into to the last 4, but lost his semi-final 6-1 to Alexey Denisenko. The Russian is the London 2012 bronze winner who would later have to be content with the silver as Ahman Abughaush, a 20-year-old student from Amman, claimed Jordan's first ever Olympic Gold. 
In the fight for the bronze, world champion Achab led his opponent Lee Daehoon of South Korea 5-4 with just 25 seconds to go. But then Lee managed to hit Achab's head with his foot, scoring 3 points and taking the lead. Achab took risks and eventually lost it 7-11.
Postwoman Asemani bumps into Jade Jones
In the women's featherweight (49-57 kg), Raheleh Asemani was denied the bronze by Egypt's Hedaya Wahba (photo below, Asemani in red) who took it with the smallest score, 1-0. Both opponents had an equally balanced match, but Wahba came out on top in extra time, her specialty.
Asemani, a refugee from Iran who had acquired the Belgian nationality in the run-up to the Games, had lost her quarter-final against Britain's Jade Jones 7-2. Jones was the defending Olympic champion and went on to extend her title as she beat Eva Calvo Gomez of Spain in the final. (bottom photo: podium ceremony)