Elke Vanhoof 6th in spectacular BMX race
Elke Vanhoof (24) eventually took 6th place in the women's BMX finals, as Mariana Pajon of Colombia scooped the Gold. Vanhoof, in her first Olympic Games, was hoping for a medal. "This sport is so unpredictable, unless you can be so dominant like Pajon."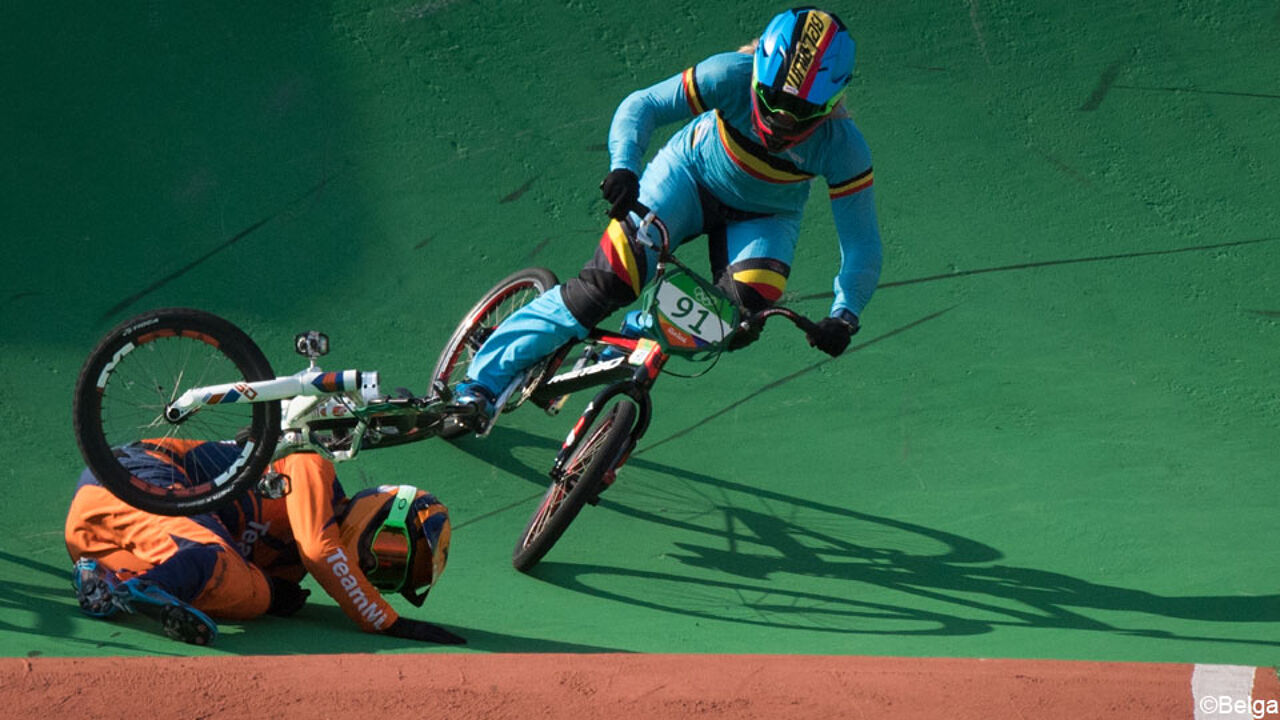 The BMX bicycle race is a spectacular event. Competitors have to combine flying techniques with technical skills, some fast pedalling underway and nerves of steel to take a fast downhill start. This is crucial as it is hard to overtake other competitors.
A race only takes about 35 seconds. Whereas both semi-finals take place in 3 different races, it's all or nothing in just 1 medal race. Vanhoof didn't have the best start, and could not set this straight. She was in final position but took 6th place as a French and Dutch competitor took too many risks and crashed.
Defending champion Mariana Pajol was outstanding, blasting out of the gate to take the front and keep first position, cruising smoothly over the humps and bumps. She took it in 34.093 seconds, edging American Alise Post and Venezuela's Stefany Hernandez.