Older couple brutally woken up in Bornem
An elderly couple in Bornem (Antwerp) was brutally woken up around 4.30 last night when a car just continued straight on at a T-junction, driving right into a home. The damage is enormous. The car ended up in the bedroom, and shifted the bed a couple of yards. The couple only suffered minor injuries and was brought to hospital.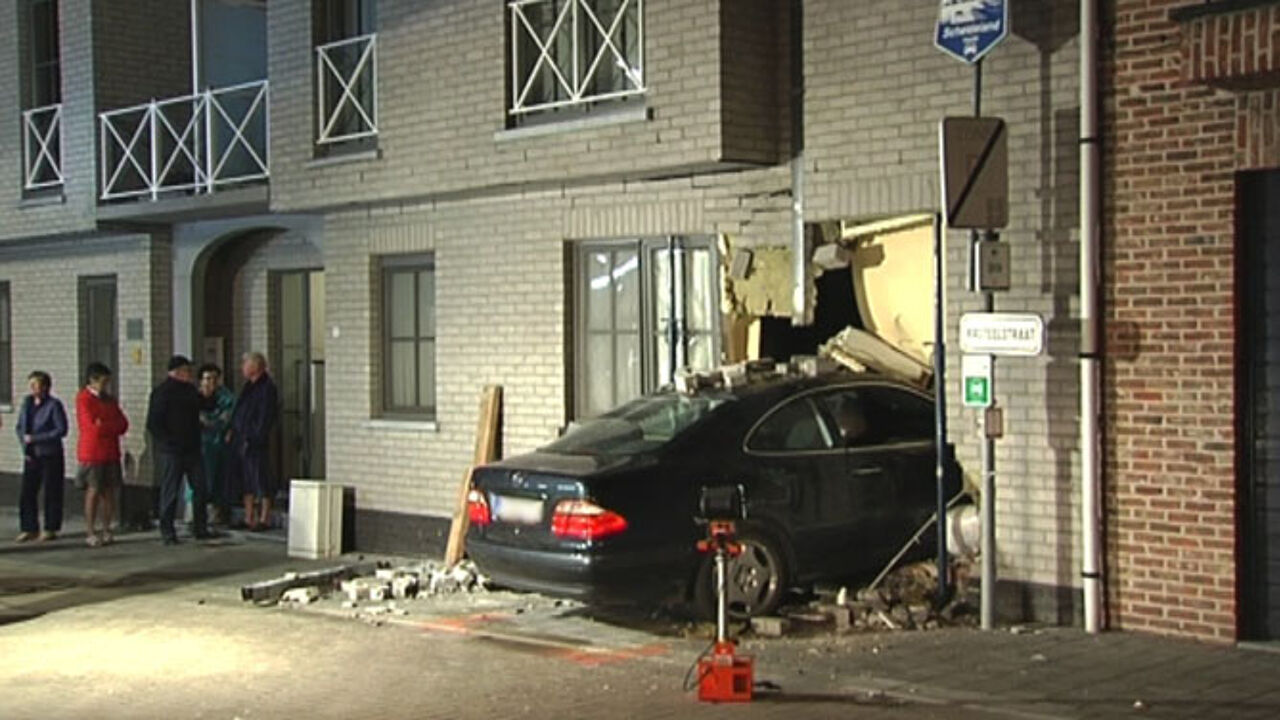 The driver, a 21-year-old from Rumst, was taken in for questioning. He explained he wasn't really used to driving a car with automatic gearing, pushing the acceleration instead of the brake pedal.
It turned out the youngster also had too much to drink. Peter Peereboom of the local judicial authorities said he will probably have to do his driving exam over again. His present license will be suspended, and the young man can expect a fine, he added.
Witnesses said it's a case of joyriding.
The woman in the bed broke a toe, while the man had a rib injury. The car made it halfway into the bedroom of their ground-floor flat. The building is still stable despite the serious damage.