Toots Thielemans dies in his sleep at 94
The celebrated Belgian jazz musician and composer Toots Thielemans has died at the age of 94. A native of the working class Marollen district of Brussels he gained international fame composing the music for films including "Midnight Cowboy".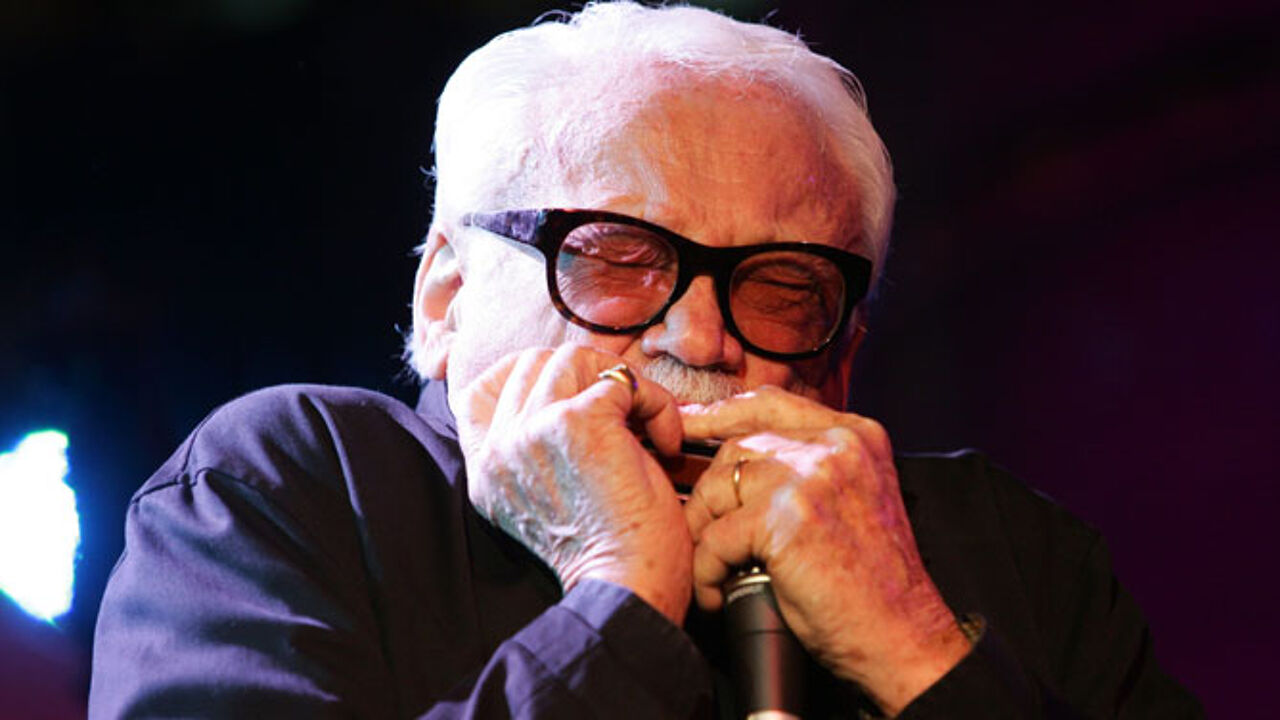 His manager Veerle Van de Poel told the Belgian press agency Belga that the famous harmonica player had been in hospital for a month now following a nasty fall: "He was convalescing but died in his sleep last night. He died of old age. His body had simply come to its natural end. I will always remember him as a very strong man" said a clearly moved Veerle Van de Poel.
Thielemans was one of the few Belgian musicians who gained world fame. His composition "Bluesette" is today a jazz classic.
He started his career as an accordion player and guitarist, but made it big as a harmonica player. He wrote music for films including "Midnight Cowboy", the racy "Turks Fruit" and for several successful TV series in the Low Countries. Numerous are the fans that looked forward to his annual concert at the Jazz Middelheim event up in Antwerp.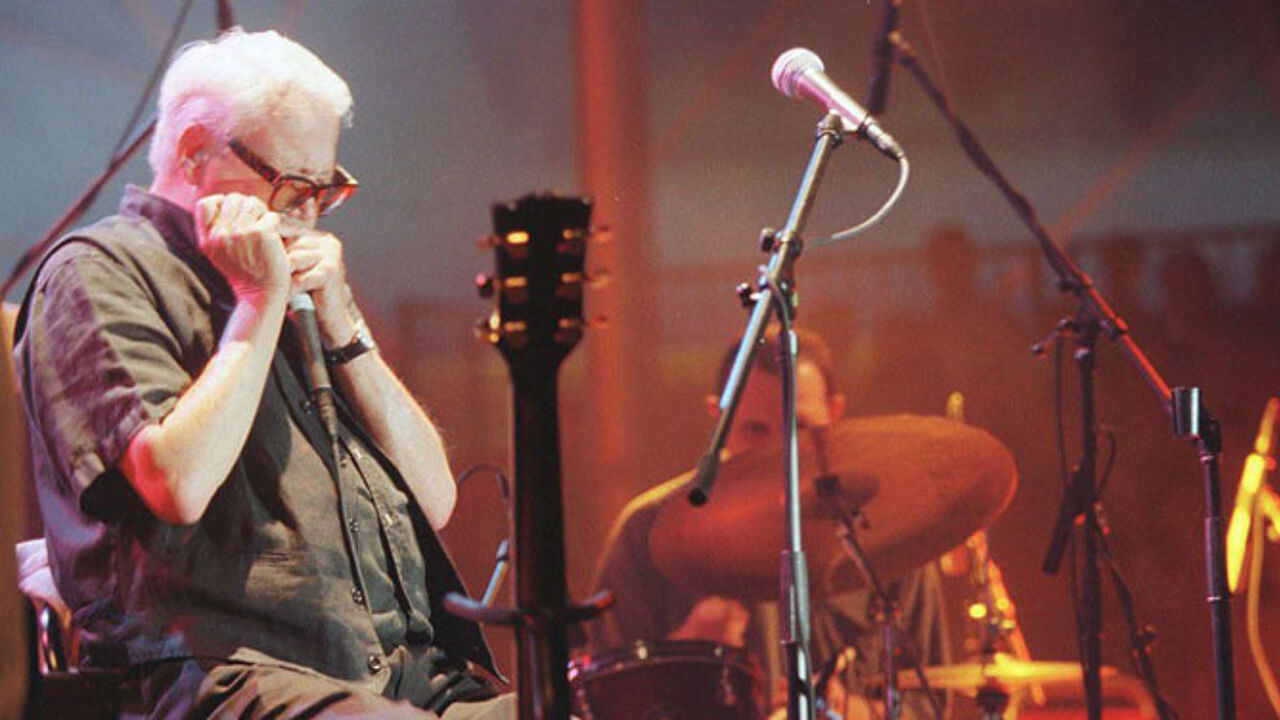 Toots Thielemans, the Jazz Master, is no more
With a few notes on his harmonica Toots Thielemans was able to move and cheer up practically everybody on this planet, sometimes with lively notes, but often melancholic. As the master put it himself: "I feel at my best in that place between a laugh and a tear."
Toots Thielemans was born as Jean Baptiste Frédéric Isidor Thielemans on 29 April 1922 in the working class Marollen district of Brussels. His parents ran a pub in the Hoogstraat.
Toots Thielemans Quartet
At the age of three he started playing the accordion entertaining visitors to the flea market on the Vossenplein. He discovers the harmonica at the age of 17 also learning to play the piano and the guitar. In the war years he becomes fascinated by the jazz music that the Americans bring to Europe.
"When I first heard Louis Armstrong on an old record player I was enraptured. The jazz virus had bitten me."
Thielemans's first idol was the Belgian Django Reinhardt, who cultivated his own style of jazz influenced by gypsy music. In 1950 Thielemans gets his chance: to tour Europe with Benny Goodman. Two years later he immigrates to the US becoming a US citizen five years later.
In Philadelphia he becomes a member of Charlie Parker's All Stars and works with the George Shearing Quintet for six years. As Jean isn't a handy name for a jazz player he is christened Toots after Toots Mondello and Toots Caramata, two celebrated jazz saxophonists.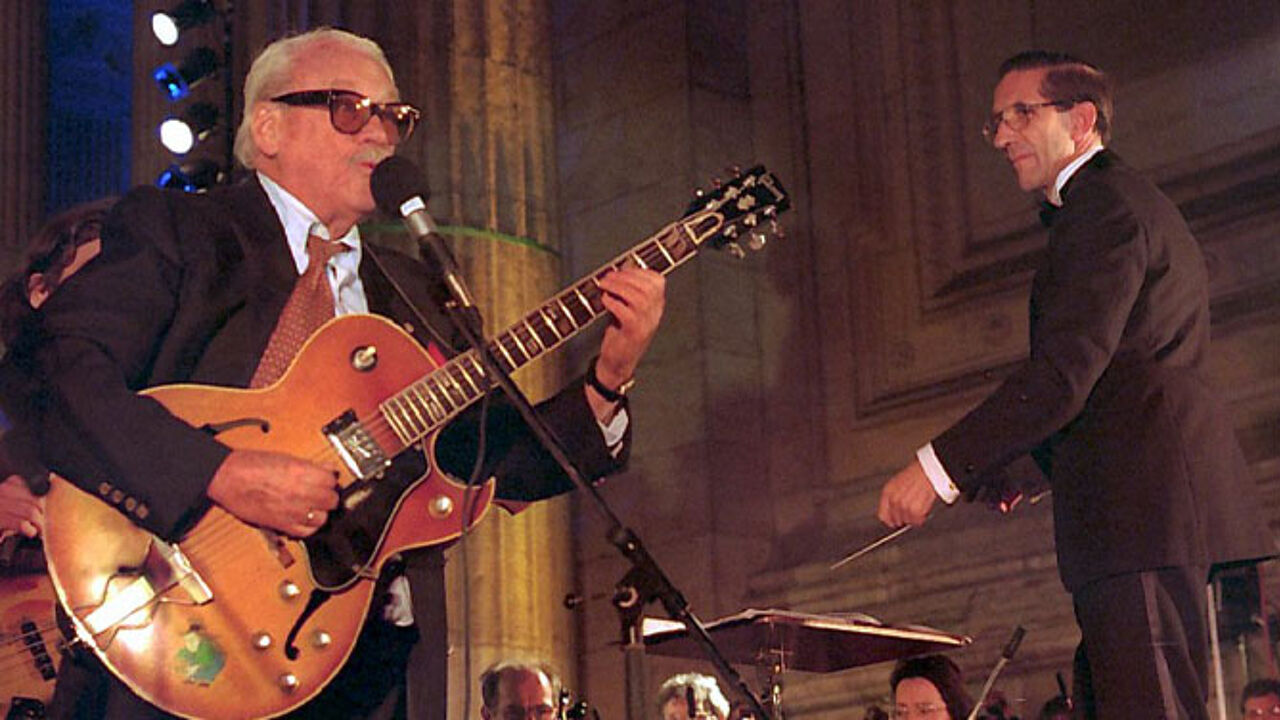 In the early days Thielemans was paid 15 dollars for concerts in what he labelled mafia restaurants.
In 1962 whistling and on the guitar he record "Bluesette" that becomes an enormous hit. It is later covered by countess musicians. Thanks to the royalties Thielemans calls it his 'social security'. Later he also records a version on harmonica. The musician gains fame as a harmonica player especially in the world of films recording soundtracks for "Midnight Cowboy", "The Getaway", "Turks Fruit" and "Jean de Florette".
He performs with the greats: Ella Fitzgerald, Dizzy Gillespie, Quincy Jones, George Shearing as well as Billy Joel and Paul Simon. Thielemans's fame at home only comes later. In 1981 he plays Jazz Middelheim. A performance of the Brabançonne, the Belgian anthem, following Belgium's win against Russia at the 1986 World Cup is memorable. Later the establishment rains honours on him, he's nominated as one of the Greatest Belgians and gets his own street named after him in Brussels.
A film by Pierre Barre and Thierry Loreau "Toots Thielemans, l'incroyable destin d'un ketje de Bruxelles" is devoted to his life in 2008. In 2012 he is named "Jazz Master" by the National Endowment for the Arts, the highest honour to befall any jazz musician in the US. His 90th birthday in 2012 is celebrated in style when he plays his harmonica for the king.
During his career he released over 30 records. He died in his sleep on Monday at the age of 94.