Olympic athletes welcomed by friends, family and PM
A large part of the Belgian delegation returned from the Olympic Games in Rio de Janeiro yesterday. The athletes enjoyed a warm welcome. "It is fantastic to be back", was the sentence that was heard the most. The past Summer Games were the most successful for Belgium since Atlanta 1996, with 2 gold, 2 silver and 2 bronze medals.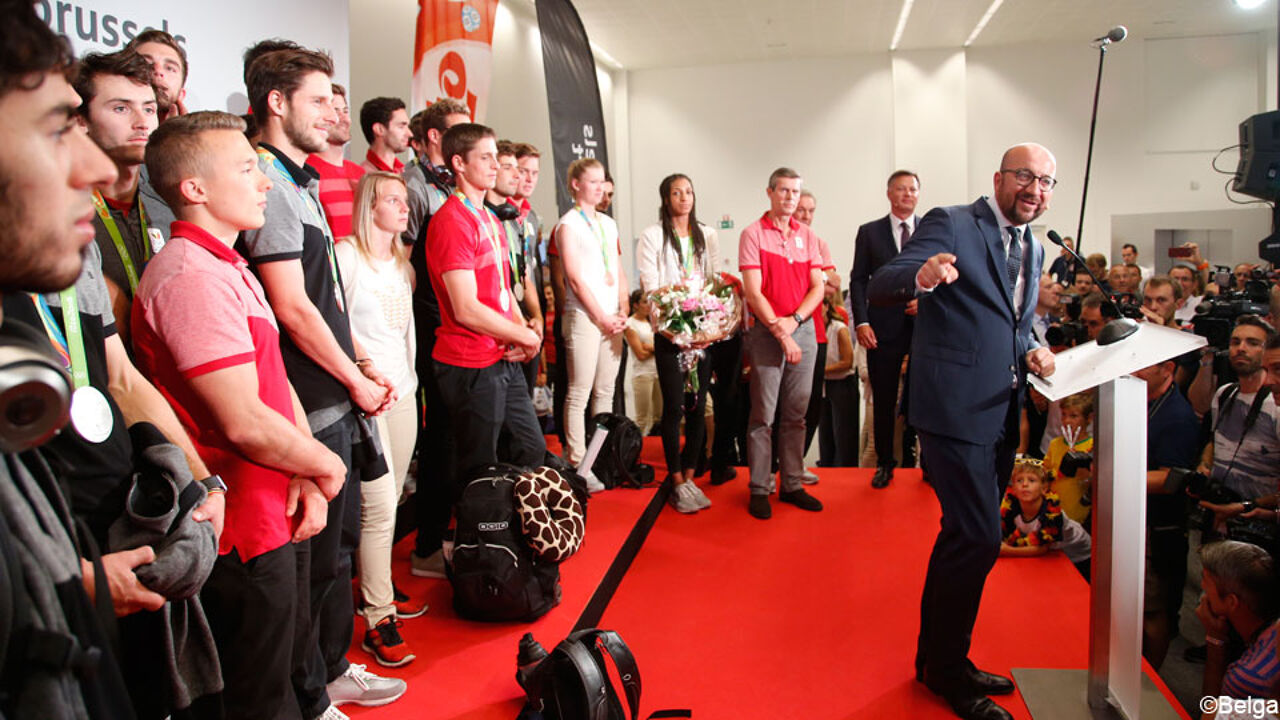 Some of the athletes, such as cycling champion Greg Van Avermaet, had already come back, but the majority flew back yesterday. 
Different to when Van Avermaet returned, the public could not welcome its heroes, as they didn't come back via the normal arrivals hall passage. Instead, they were received in a separate area where they were welcome by Prime Minister Charles Michel and their friends and family only.
Among those coming back yesterday were golden Nafi Thiam (heptathlon, top photo below), the Red Lions hockey team, swimmer Pieter Timmers and bronze track cycling ace Jolien D'hoore.
Timmers, a surprise silver medal in the men's blue-riband event, the 100 metres freestyle, had an emotional encounter with his granny (see picture below). "I look forward to seeing my friends and family back and to embracing everyone. It's gonna be busy days, I hope there is some time left to celebrate. And yes, I will soon grab a packet of fresh Belgian chips."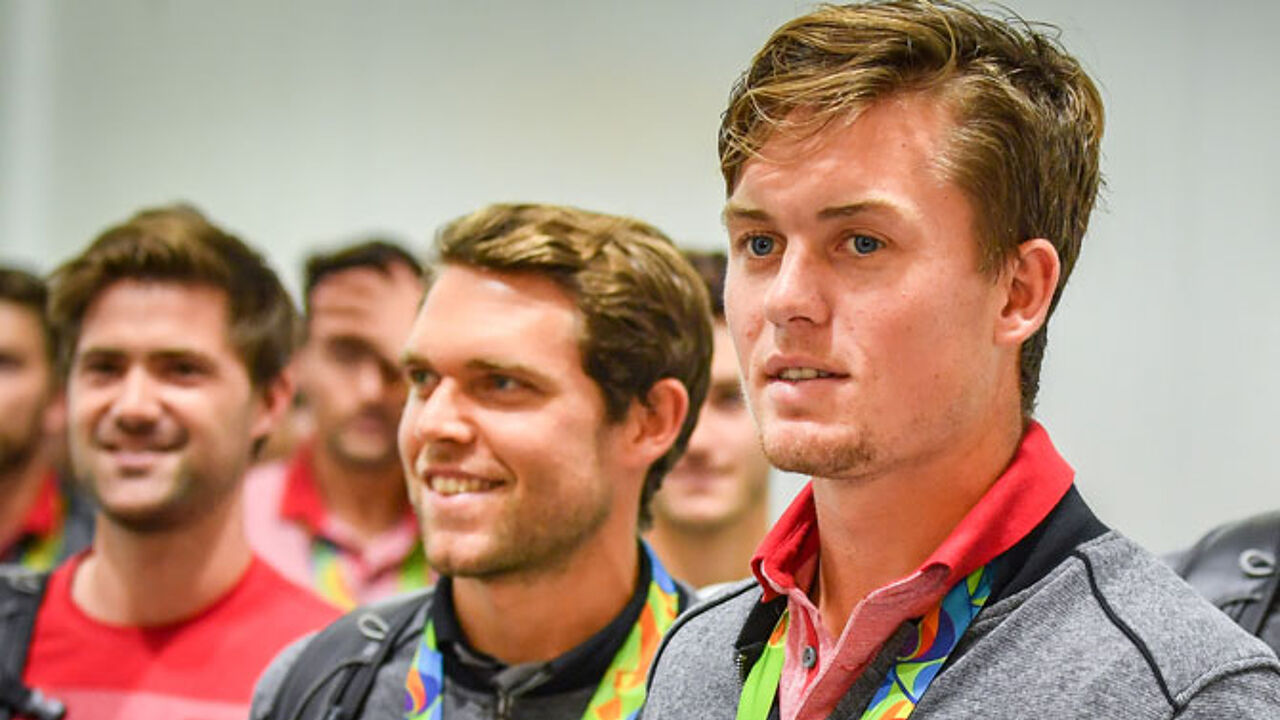 Surprised by the impact on the nation
"What I will remember the most of these Games, is how the whole nation was behind us. That had never happened before. We couldn't believe it when we heard how many people watched our games on TV", said Red Lions striker Tom Boon, who still looked a little bit disappointed with his silver medal.
Jolien D'hoore was also surprised of the impact her medal-winning feat had. Belgium is a small country, and Olympic medals don't come very often. This is why Olympic champions - if any, Belgium had none in London but two this time - and all medal winners are cherished by the Belgian public.
(photos below, top to bottom: Thiam greets the people / Timmers and his grandmother / a beaming Jolien D'hoore / the hockey men / group picture (twice) / Thiam in selfie with family)