'Balanced budget by 2018' mantra abandoned
Key ministers agree that a balanced budget in 2018 is no longer necessary. Too much cash would have to be found in the next spending review, which could damage the economy, it can be heard. However, it had been agreed in an earlier policy agreement that 2018 is the deadline to reach a balanced budget.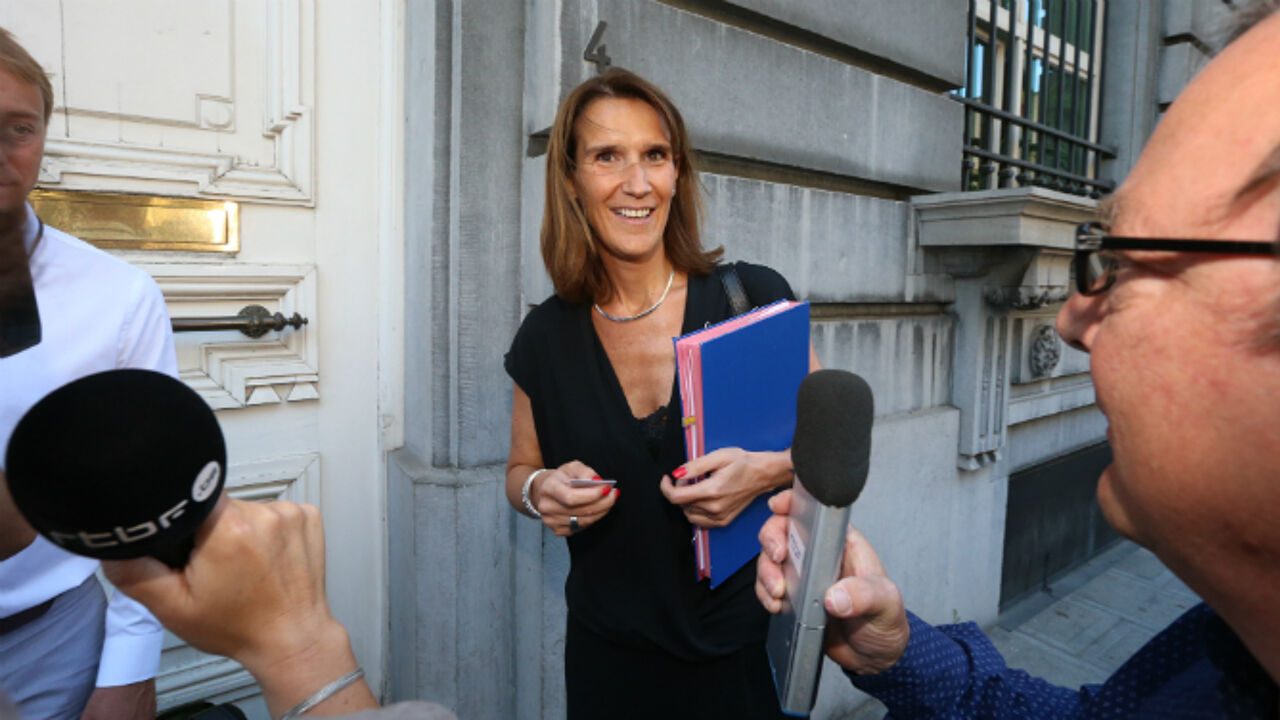 Budget Minister Sophie Wilmès confirmed it's no longer an absolute must.
Key ministers are back from their holidays. Their first meeting was scheduled this morning. One of the tough nuts to crack will be the budget talks. There is at least some good news: all parties agree that a balanced budget by 2018 is no longer a must - though it remains desirable for some. 
"I think we should do everything to meet this target, but we also have to look at the economic impact. We will not introduce a whole new truckload of taxes that would destroy our economy just to meet a certain target", deputy PM Alexander De Croo (Flemish liberal) told reporters.
Ministers would be faced with a huge task
A postponement would give the Belgian authorities some breathing space. The deputy PM for the Christian democrats Kris Peeters calculated that 6.6 billion would have to be found now to reach this 2018 balance: "This is an incredibly high amount. Okay, we had an agreement to reach a balance in 2018, but it should not become a kind of fetish."
The federal Budget Minister Sophie Wilmès of the Francophone liberals summed up what the focus should be for her: "A structural improvement each year, and the commitment to reduce our debts, but not necessarily a balanced budget in 2018."
The country's biggest party, the Flemish nationalist N-VA, already said yesterday that the balanced budget is not a must, as long as enough reforms are being made.
New tax shift?
There is also the issue of corporate tax. Finance Minister Johan Van Overtveldt is proposing a general reduction to 20 percent to give companies more breathing space, but this will require extra cash to be found elsewhere. Maybe a tax will be imposed on excess profits. In this way, a new tax shift could take place.