Rosberg wins eventful Belgian Grand-Prix
Nico Rosberg won an incident-packed Belgian Grand Prix featuring a chaotic start, wild overtaking, a heavy crash, safety cars and a red flag at Spa - Francorchamps today.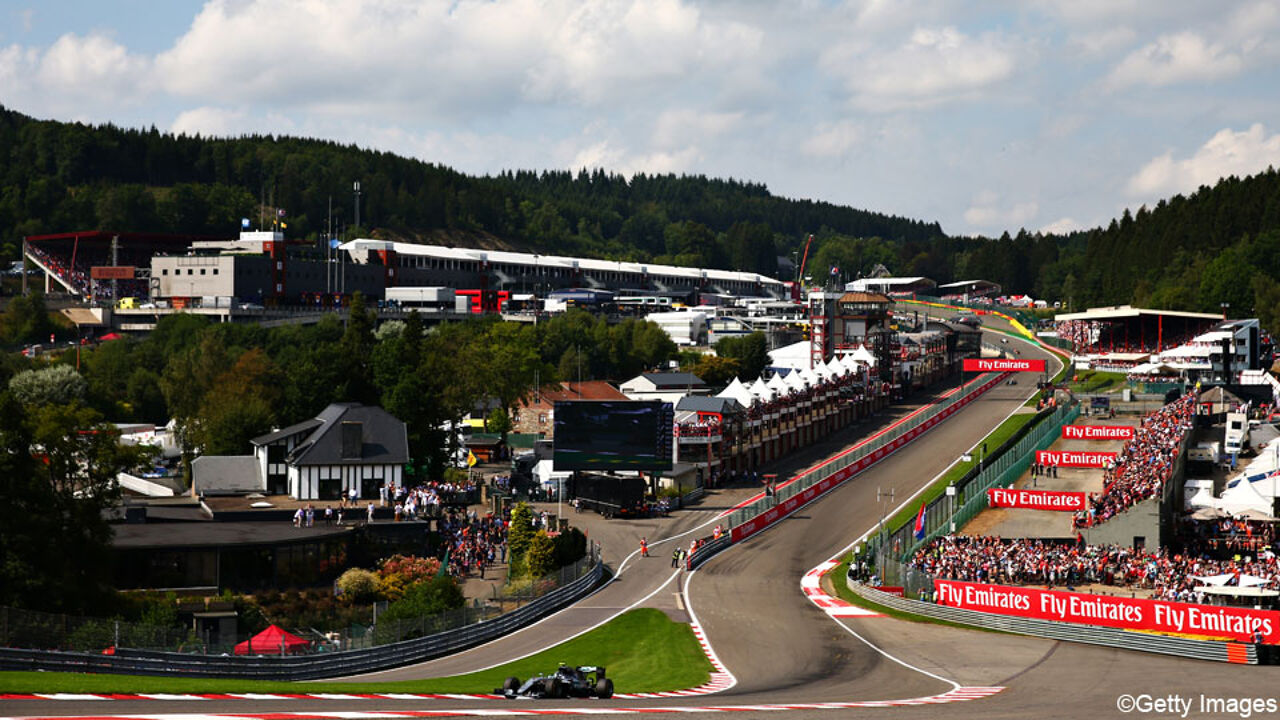 The Mercedes driver's win on Sunday saw him close the gap to nine points on teammate Lewis Hamilton, who finished third behind Red Bull's Daniel Ricciardo as the resurgent Australian driver secured a third straight podium finish.

"It's been a great weekend, very, very happy with that result," Rosberg said after his 20th career win. "Congrats to Lewis, last place to third must be pretty impressive."

Rosberg started from pole position with teen driver Max Verstappen also on the front row. Hamilton started from the back row with Fernando Alonso, after both incurred multiple grid penalties for extra engine part changes this weekend.

"Lewis wasn't out there to battle it out, so that made it an easier weekend," Rosberg said. "It all worked out fine."

For him at least.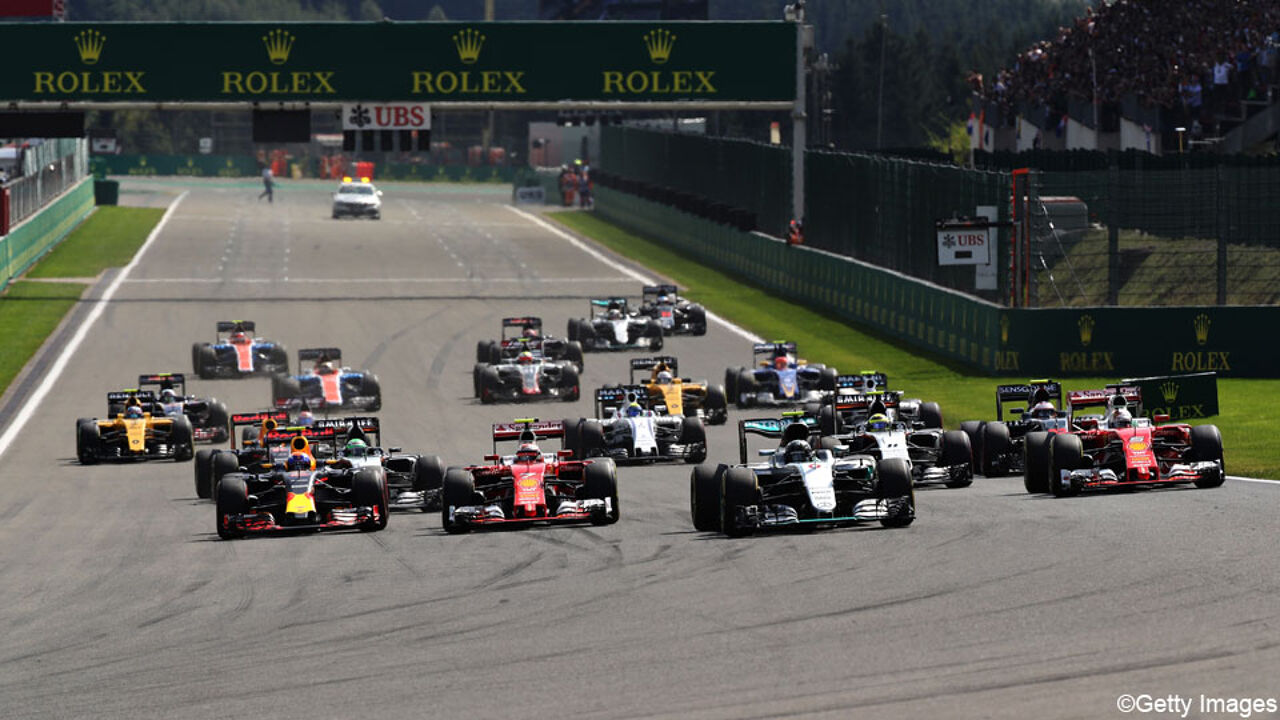 Verstappen was involved in a first-turn collision with the Ferraris of Kimi Raikkonen and Sebastian Vettel that shaped the race.

It had a beneficial effect on Hamilton and Alonso, who avoided the early carnage in front of them, then gained places when the safety car came out after Danish driver Kevin Magnussen's crash.

Magnussen emerged from the wreck, hobbled away and was taken to hospital for checks for a cut to his left ankle. He escaped serious injury.

German driver Nico Hulkenberg was a season's best fourth ahead of Mexican Sergio Perez and Vettel, while Alonso was seventh, Raikkonen ninth and Verstappen eleventh.

The race start was clean enough for Rosberg, but it was mayhem behind him.

The 18-year-old Verstappen, the youngest driver to ever start on the front row, was overtaken by Raikkonen and Vettel, and then aggressively tried to go for the inside heading into the first turn even though there was very little room.

The impeded Ferraris were now squeezed wide and, as a consequence, Raikkonen came across and nudged into the side of Vettel.

Verstappen blamed them, saying "they just turned into me" but the incident was the latest of several involving the Red Bull driver. Verstappen became the youngest driver to win a race when he clinched a brilliant victory at the Spanish GP in May.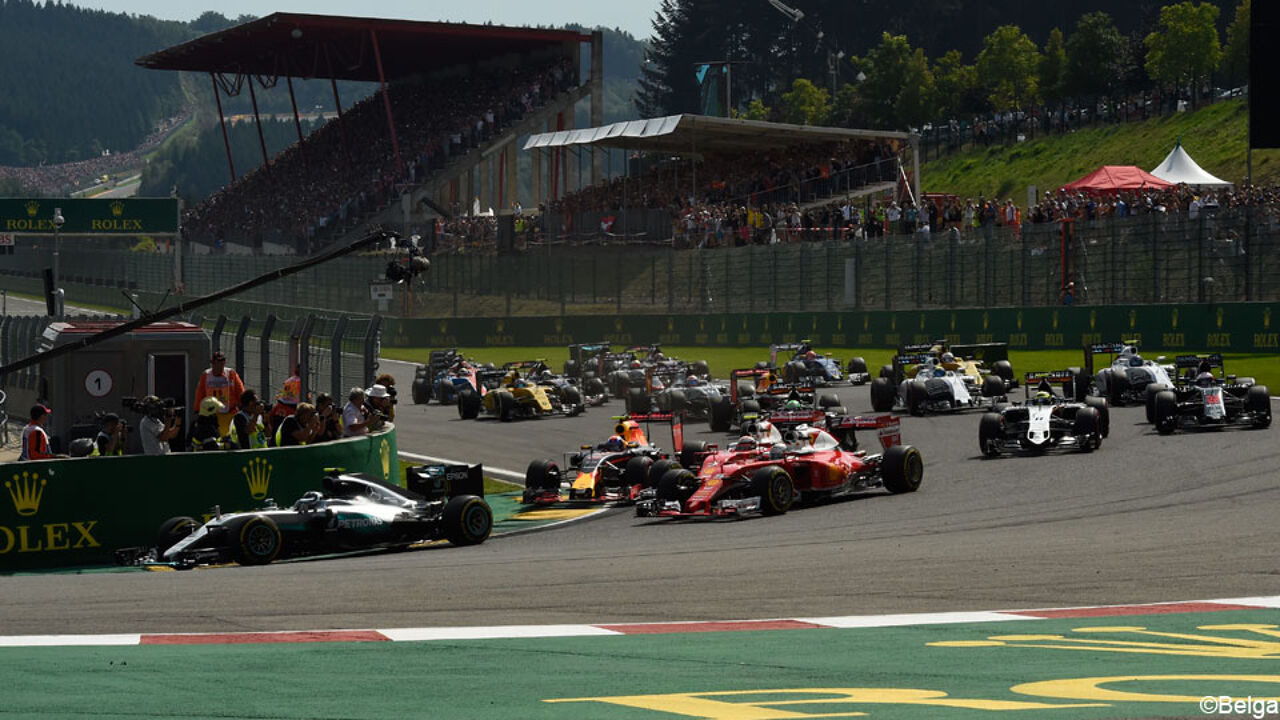 His talent is undoubted, but his aggression is not to everyone's liking. Later in the race, he again infuriated Raikkonen, a rare feat considering the Finn's nickname is "The Ice Man" for his usually unflappable demeanour.

Raikkonen came in for a front nose change but the pit crew also had to put out a small fire under his car.

Others struggled as the manic tempo continued.

Spaniard Carlos Sainz lost control when his rear right tire blew out, sending him pirouetting to an improvised halt on the grass. He then acrobatically drove back across the track, with his rear right wheel up in the air, before parking at the side of the track.
The incidents prompted the safety car to come out on lap three, and when the race re-started a lap later Sainz, Marcus Ericsson, Jenson Button and Pascal Wehrlein, who hit Button from behind, had all retired.
The safety car emerged again after Magnussen lost control of his Renault coming out of the top of the hill at Eau Rouge, spinning at speed and slamming backward into the barriers.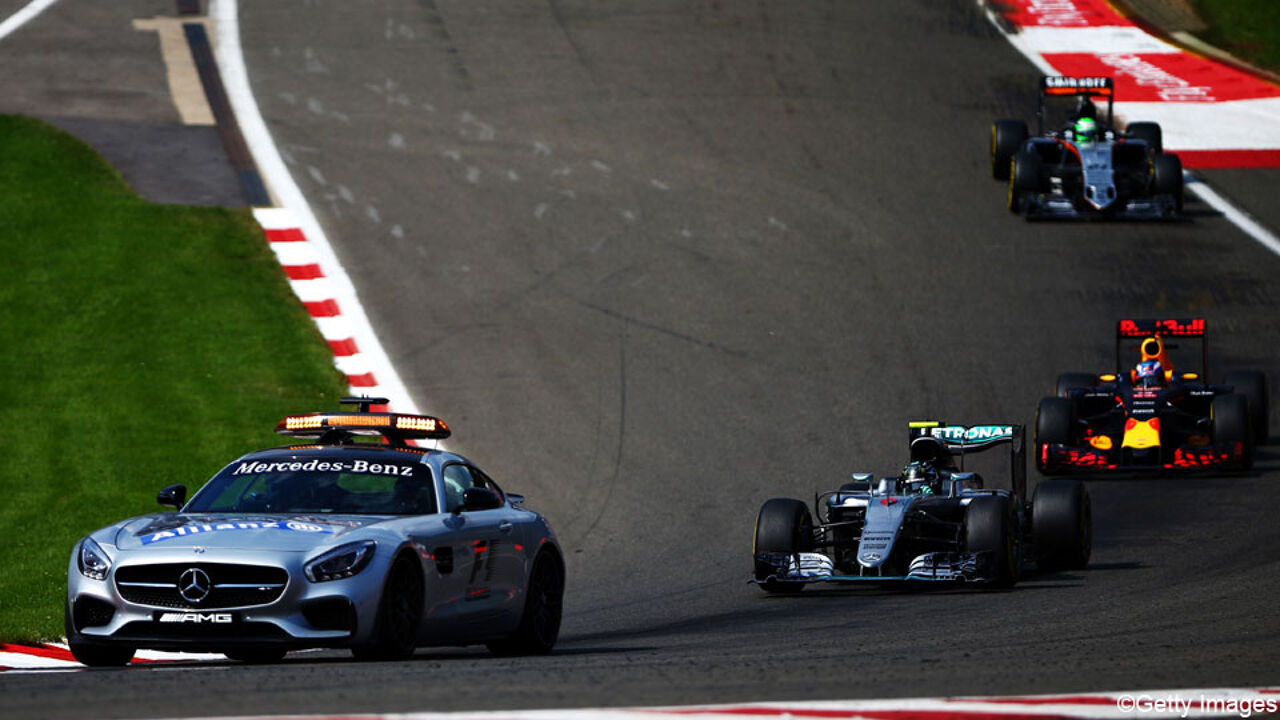 On lap 10 of 44, the race was halted as the red flag came out, because the barrier Magnussen crashed into needed repairing.
When the race resumed 20 minutes later, the top five was Rosberg-Ricciardo-Hulkenberg-Alonso-Hamilton.
In a fascinating sub-plot, Verstappen and Raikkonen were involved in another incident as Verstappen appeared to nudge him wide.
Raikkonen, who is twice Verstappen's age, let his frustration out, saying "his only interest is to push me off the track."
Then, as they battled for 13th place, Verstappen zig-zagged in front of him as he tried to hold position, prompting Raikkonen to use an expletive when describing Verstappen's driving as "ridiculous."
Hamilton overtook Hulkenberg on lap 18, leaving just Ricciardo and Rosberg ahead of him.
With no traffic, however, Rosberg was pulling away.
Hamilton came in for new tires on lap 22, switching to softs, and was down in ninth when he came back out after a slow pit stop.
But with others changing tires, he was soon back up to third.
"This is the best result I could have hoped for," said Hamilton, who said on Saturday that he was aiming for a top-10 finish. "Our performance today was stronger than I expected. Third (place) is something definitely helped by the safety car."
Meanwhile, the Ferrari-Verstappen duel continued with Vettel overtaking the Dutchman.