Traffic hot spot Stefania Tunnel in Brussels has reopened to all traffic. The tunnel on the Stefania and Poelaert squares in downtown Brussels was closed after cracks were discovered in the tunnel ceiling causing significant traffic disruption.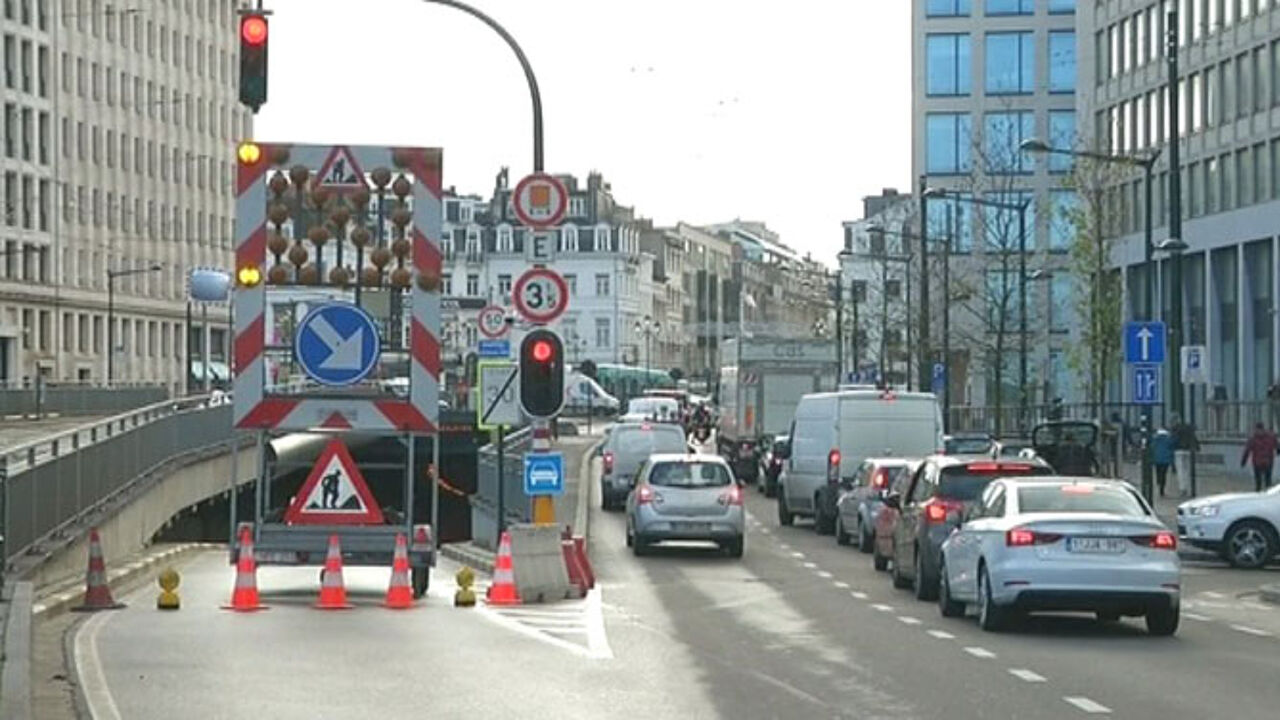 It was in November 2015 in the course of a thorough inspection that the cracks were first noticed. To the chagrin of motorists the Brussels regional government decided to close the tunnel to allow repair works to proceed. There were cracks in the tunnel ceiling and masonry was also tumbling down. The renovation work only started in February of this year. Damaged concrete was removed and renewed. Tunnel walls were cleaned and LED lighting was installed.
Brussels mobility minister Pascal Smet: "Very complex works have been completed. I wish to thank all the people of Brussels, retailers and commuters for their patience. We had no choice. The tunnel had to be closed to allow the renovation work to proceed. It was an incredible challenge to proceed with the work and keep the Louisa Tunnel open at the same time. The reopening was planned for the end of the summer holidays. I am very happy and relieved."
In all the works lasted seven months. 1.5 million euros needed to be invested. Further work is planned to complete the renovation, but this will only be carried out at night.
Mr Smet is also upbeat about other road and infrastructure work carried out in Brussels over the holiday. In some cases the work has been completed ahead of schedule.