Suspense until the dying minutes
'Super Sunday' did not disappoint football fans yesterday, and saw two interesting games: champions Club Brugge salvaged a point against Standard (2-2) with a last-gasp effort, while AA Gent equalised against Anderlecht in injury time (2-2).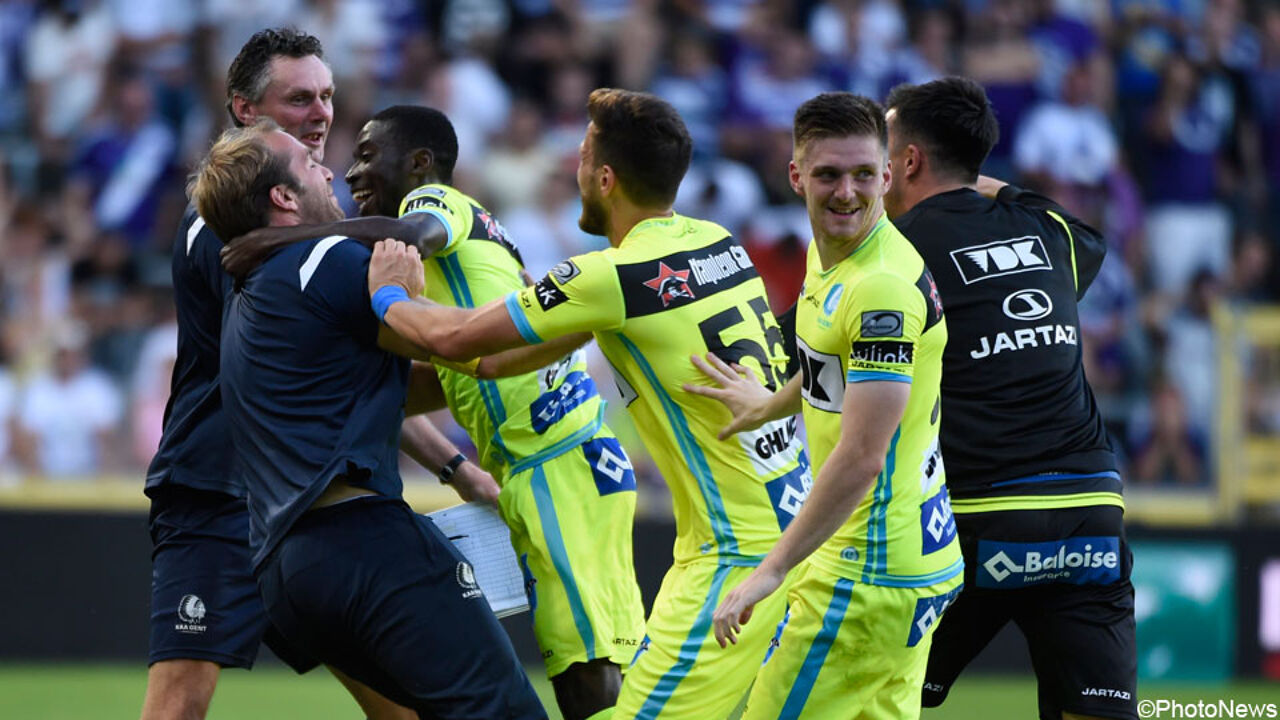 Asare, coming back after a back injury, made it 2-all.
Anderlecht - AA Gent was only one of two summit matches on a windy Sunday. Anderlecht are in the doldrums as newly-arrived coach René Weiler is building a new team. Several players have gone (Defour moved to Burnley, playmaker Praet to Sampdoria) and new ones have only just arrived.
In-form AA Gent had the chance to score 3 or 4 in the first helft and played some excellent football, but Anderlecht climbed ahead via a Youri Tielemans penalty.
AA Gent missed their opportunities and were even trailing 2-1, before Nana Asare equalised with a thundering shot well into stoppage time. AA Gent missed a great opportunity to beat Anderlecht; both teams haven't lost so far this season, with 2 wins and 3 draws each.
AA Gent playmaker and Golden Shoe winner Sven Kums announced after the match that he is almost certain to leave AA Gent for Watford, although he will play one season on loan for Udinese first.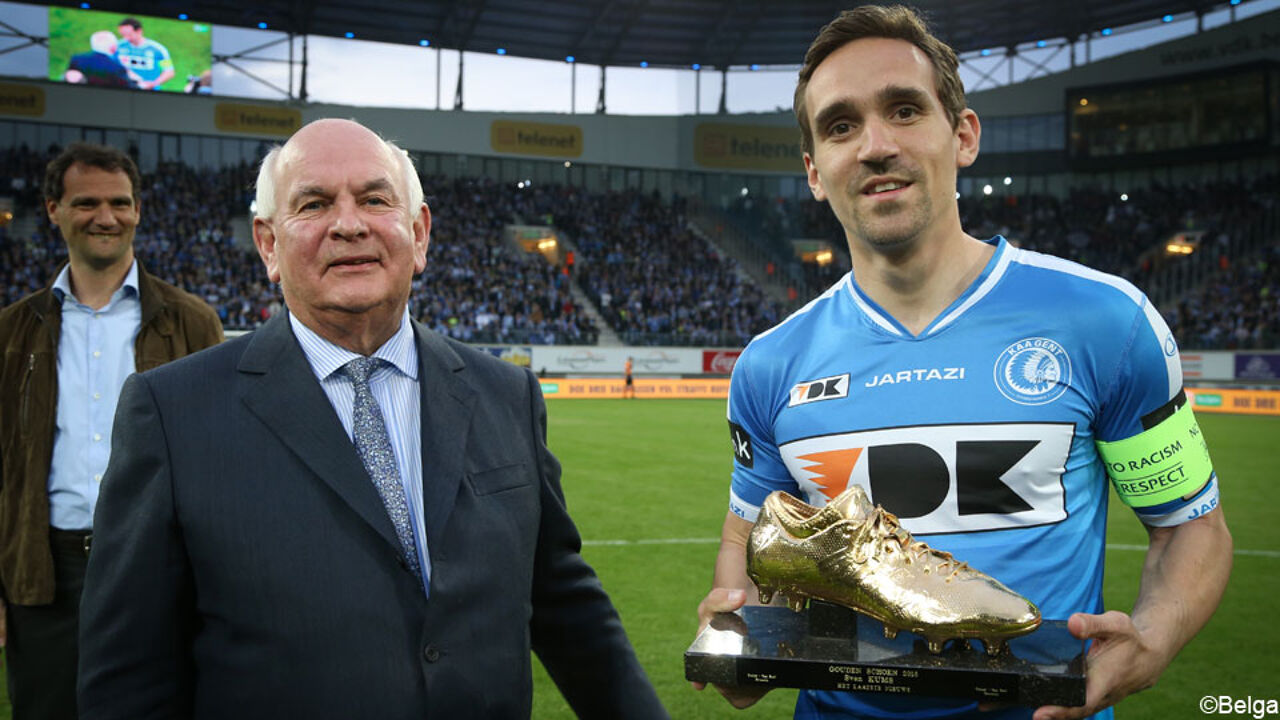 Engels saves FC Bruges
Defending champions Club Brugge were held to a draw by Standard, a disappointing result for home fans in Bruges. Standard climbed ahead twice, but Bruges defender Björn Engels saved a draw for the hosts in blue and black well into stoppage time, heading home the 2-2 (photo).
Club Brugge have won just twice in 5 outings, picking up 7 points from a possible 15, which leaves them in the middle of the table. Club Brugge will meet Leicester City in the Champions League group phase next month.
Late on Sunday, KRC Genk beat revelations Zulte Waregem 1-0 in a tense but tactical game. Sporting Charleroi are the new leaders with 11 points, followed by Zulte Waregem, RC Genk and KV Oostende (all 10 points) and Anderlecht and AA Gent (both 9 points). Charleroi beat newcomers Eupen last Friday.