Major concerns about Belgian student (24) in Turkey
Family and friends of Bilen Ceyran are sounding the alarm. They say she was apprehended in Turkey, where she is being accused of left-wing sympathies. Bilen is a Belgian national who has Kurdish roots.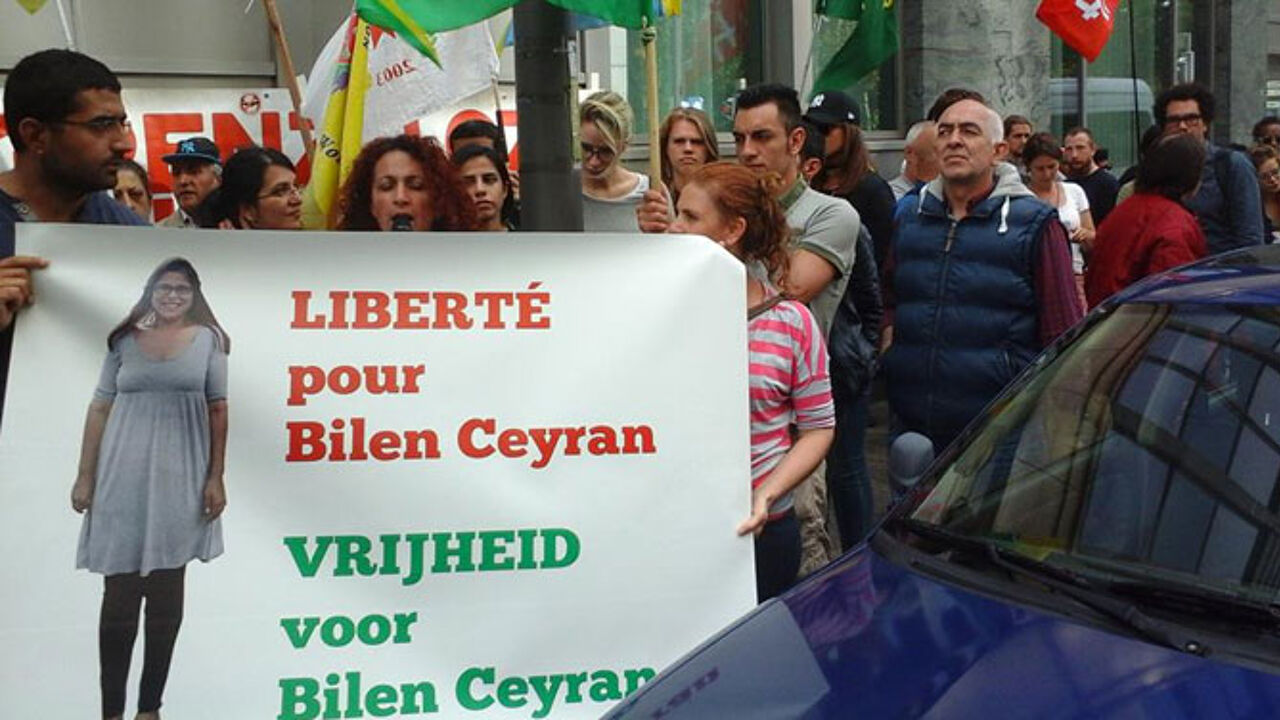 Friends and family of Bilen Ceyran took part in a demonstration in front of the Turkish embassy in Brussels, yesterday. They say she was arrested in Turkey last weekend.
The Belgian Foreign Office has no details, but friends claim that she is staying in custody in Balikesir, where she was on holiday. Bilen is a political activist and reportedly had plans to visit members of a far-left Turkish youth movement, which was hit by a terrorist attack in Suruç last year. It is believed she wanted to support them by doing some campaigning. 
"Justice for everyone, justice for Suruç is a major campaign and she wanted to see whether she could extend it to Europe. Maybe that's why she wanted to meet these people", Bilen's friend Zeynep Görgü told the VRT.
However, there may be another explanation for her arrest: "She was posting messages about Turkey on Facebook, voicing heavy criticism on the Turkish government." Since the failed coup in July, those criticising the government are no longer in a comfortable position, risking to be detained. They can be held in jail for 30 days without a trial under the installed state of emergency.