Flemish DJ stars Matton and Vegas to tie the knot
DJ star Anouk Matton has taken to Facebook to announce her engagement to Dimitri Vegas. It's not yet known when the two Flemish DJ stars will wed.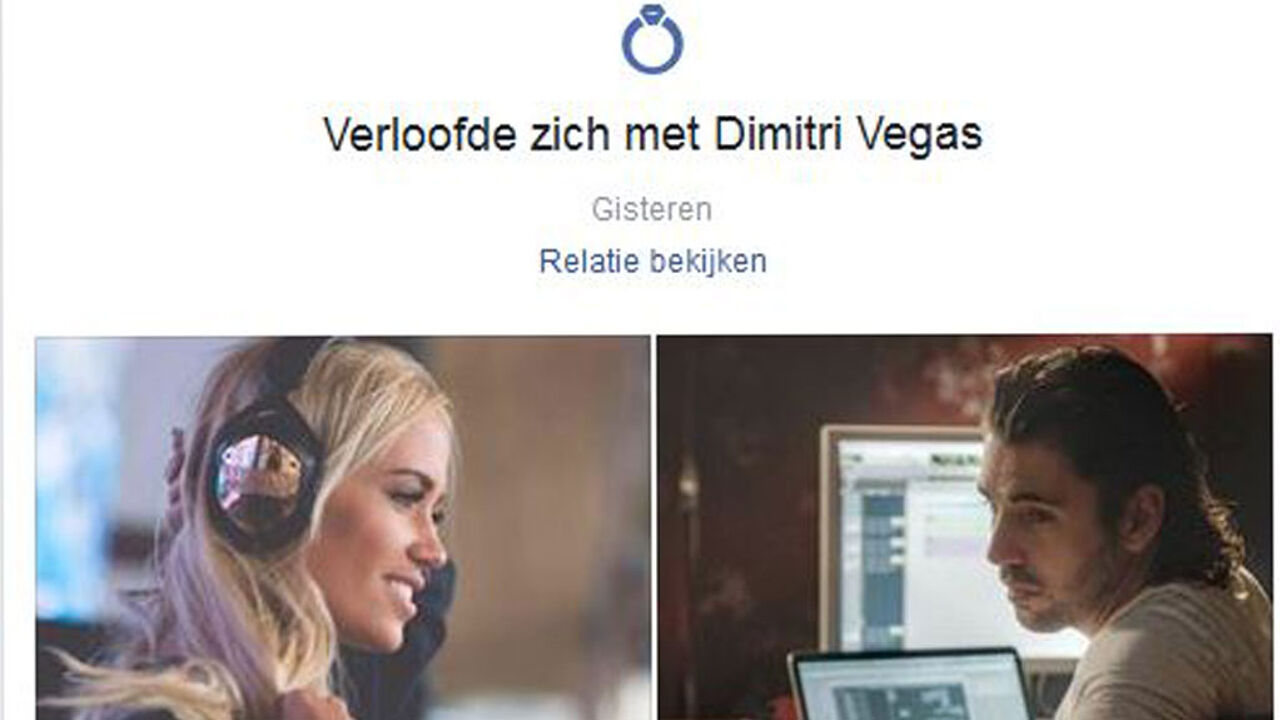 34-year-old Dimitri Vegas and his love of seven years parted company last summer. It's more or less in the same period that 23-year-old Anouk Matton became a single once again. Dimitri Vegas and Anouk got to know each other a lot better when they both toured with Vegas's brother Like Mike. They didn't openly publicise their relationship, but did share a number of snaps on social media showing the closeness of their relationship. The two tried to keep their private life and work separate, but when Anouk Matton experienced technical problems during her set at Tomorrowland Dimitri Vegas was at hand.