International School Ghent moves into new premises
Today is the start of the new school year with over a million Flemish schoolchildren back at school. It was a special day in Ghent too where the International School Ghent moved into its new building on the De Pintelaan.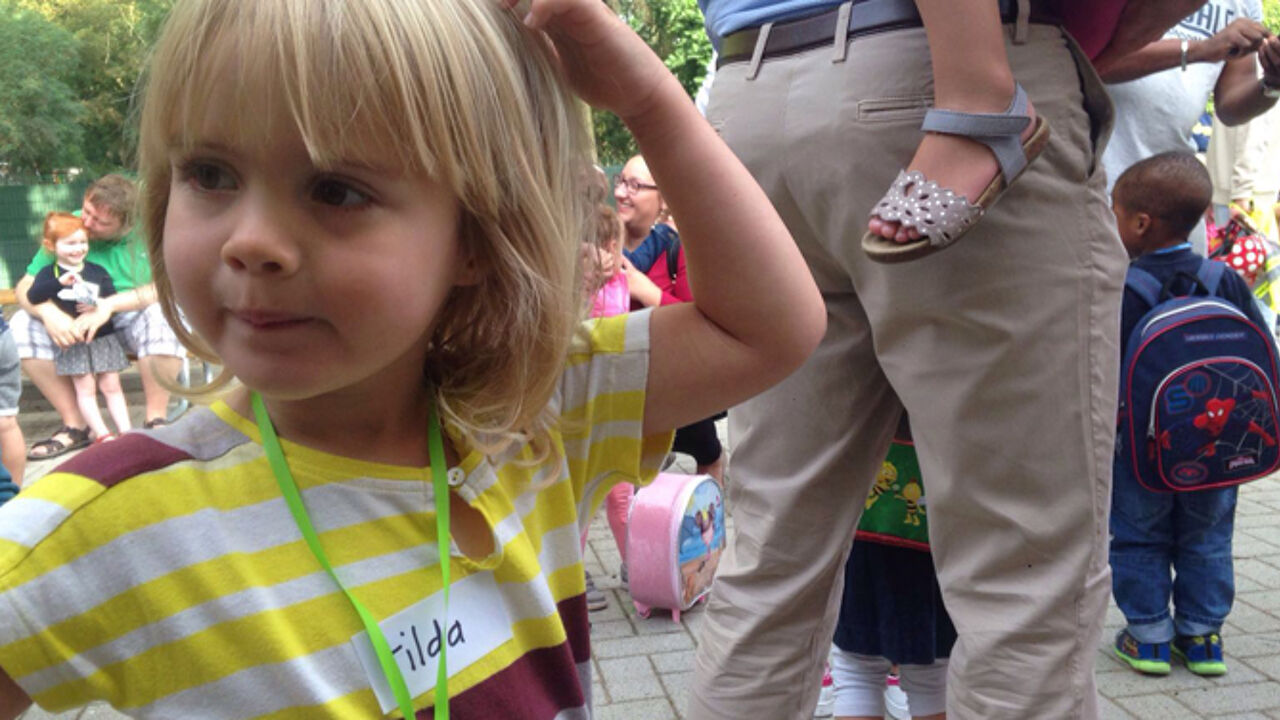 For Tilda and a million other Flemish schoolchildren today was the first day of the new schoolyear
Maija Lusher, Head of School (International School Ghent): "All teachers, parents and students are very excited about the new building. I'm confident that this new building in Ghent will help us to the continuing growth and success."
The school serves 76 children aged between 2.5 and 12 years of age and boasts a teaching staff of seven. In time pupil numbers should rise to 150. The school first opened in 2012. The pupils represent 30 different nationalities. Their parents are employed in businesses across East and West Flanders. The new school building includes ten class rooms and a restaurant and cost 4 million euros.
The school was set up to encourage more international workers to accept jobs at businesses in East and West Flanders. Ghent University, electronics giant Barco, the Flemish Biotechnology Institute and carmaker Volvo were all involved in the creation of the school.
The school allows the children of expats to learn an international curriculum that ensures that they have no problems when they switch to a different school abroad later on.