Belgian Beer Weekend kicked off
The 18th edition of the Belgian Beer Weekend is underway in central Brussels and runs until Sunday evening. Various breweries, big and small, present their beers in special stalls on the Grand Place in central Brussels.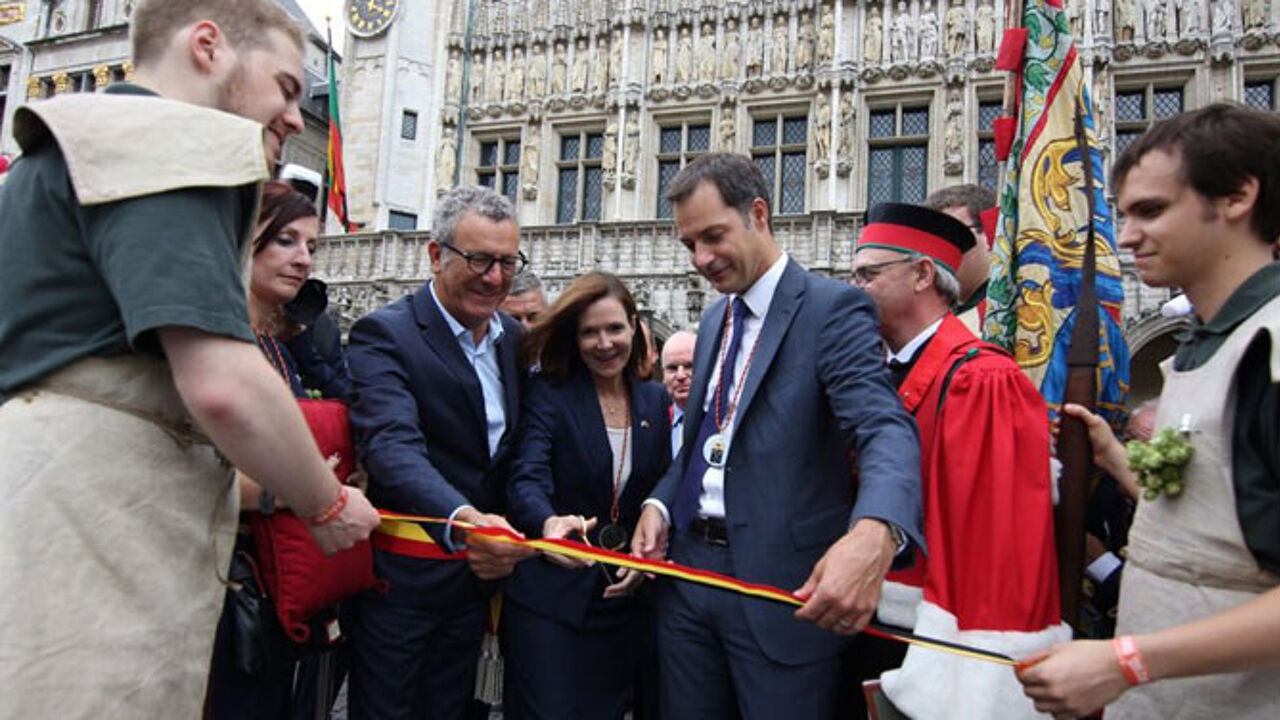 The official kick-off took place yesterday, with Deputy PM Alexander De Croo and the American ambassador Denise Bauer (pictures).
Each year, the Belgian brewers honour their patron saint, Saint Arnold, during a ceremony in the city hall. On these occasions, some people receive a special knighthood; this time Alexander De Croo, the federal minister for Humanitarian Aid and Development, the Digital Agenda, Telecom and Post, and also Deputy Minister for the Flemish liberals, had the honour. Mr De Croo, the son of the veteran politician Herman De Croo, calls himself a beer enthusiast.
After the ceremony, the knights led a short walk to the Saint Michael and Saint Goedele Cathedral to bless a barrel of beer, as tradition wants it.