Ensors under the hammer in London
The London auction house Sotheby's is to hold an auction of work by the Ostend (West Flanders) artist James Ensor (1860-1949). The auction, on 27 September, comes ahead of an exhibition of Ensor's work in London's Royal Academy of Arts.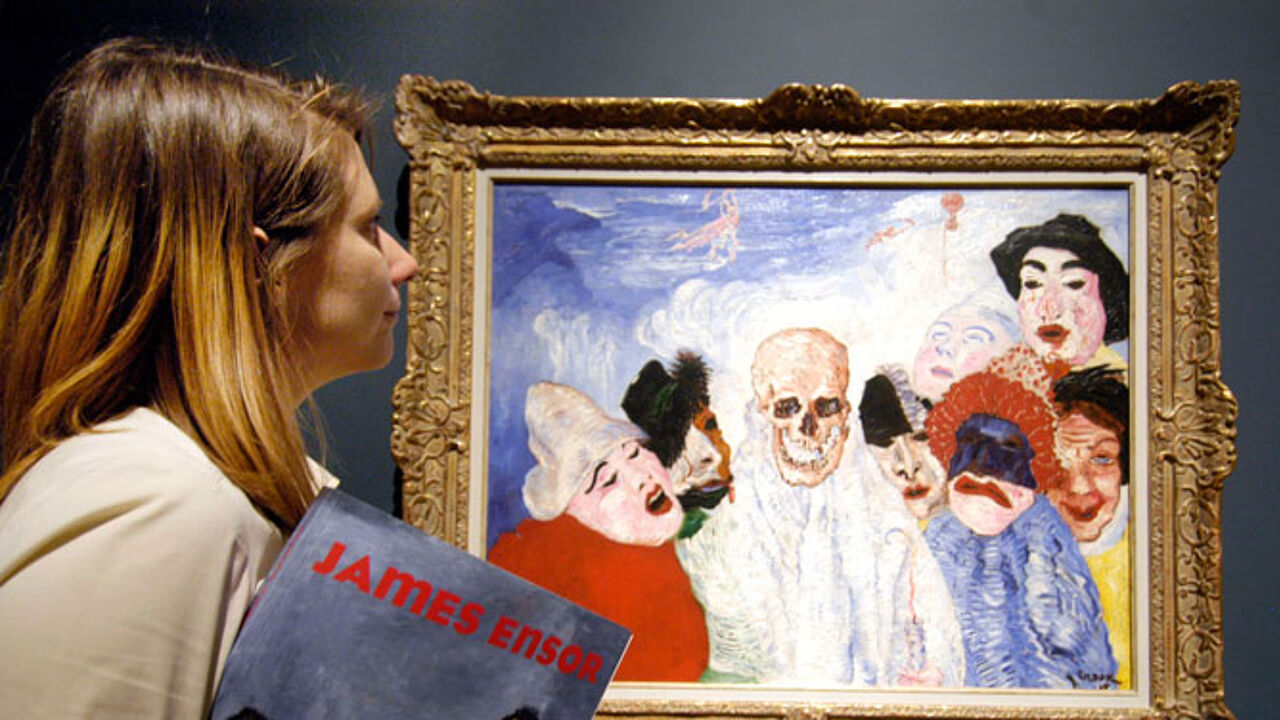 Intrigue: James Ensor by Luc Tuymans will run from 29 October 2016 to 29 January 2017 at the Academy at Burlington House in Central London.
A total of 78 lots from a private collection will be auctioned. They include urban landscapes, sea views, self-portraits and fantasy and religious scenes.
The estimated total value of the 78 lots is around 357,000 euro.
"La Belgique au XIXe siècle" is one of the paintings that will be sold. Sotheby's catalogue values the painting at between 35,800 and 60,000 euro.
All the works can be viewed at an exhibition at an exhibition that will be held at Sotheby's Brussels on 8 and 9 September.