New Rapid Intervention Team for Zaventem
A new heavily-armed Rapid Intervention Team will be deployed at Brussels Airport in Zaventem, in Flemish Brabant. News that the elite team will be deployed at Zaventem has been confirmed by the office of the Interior Minister Jan Jambon (Flemish Nationalist). News of the new Rapid Intervention Team appears in Monday's edition of the daily 'Het Laatste Nieuws'. The team will be able to act quickly in an emergency and intercept suspected terrorists.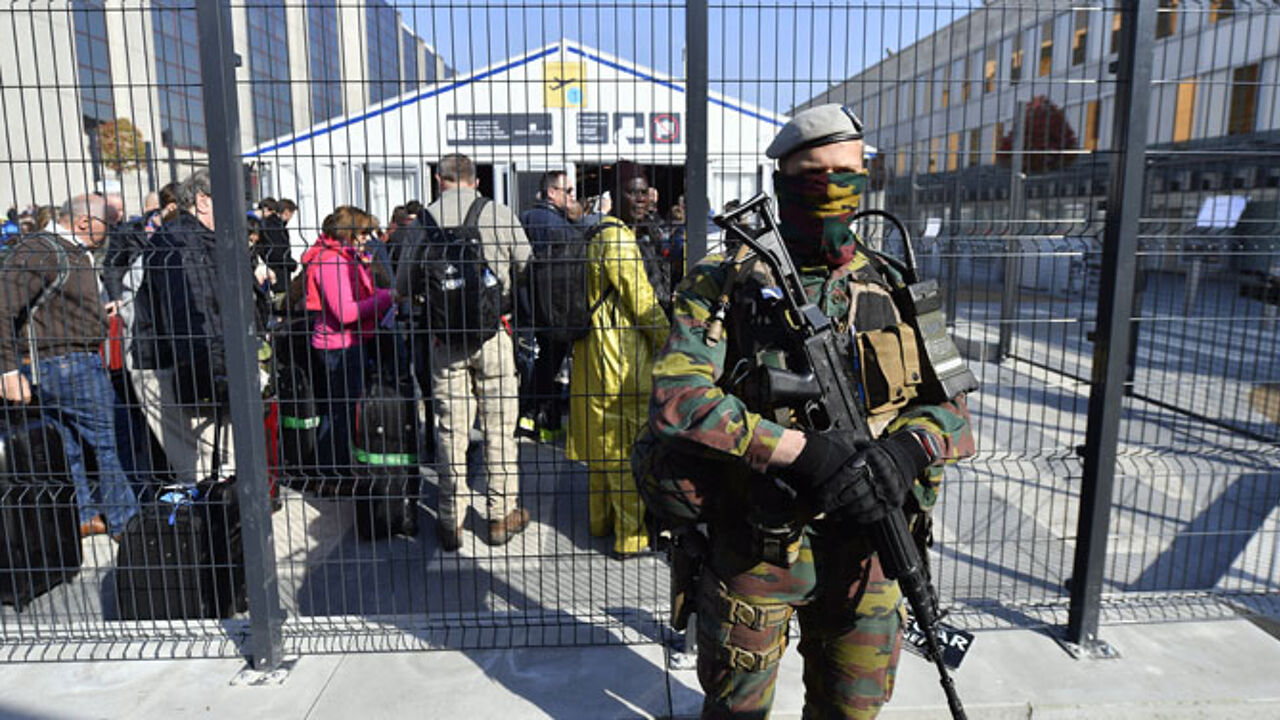 Since the terrorist attack at the airport on 22 March the Interior Minister has initiated a number of measures to tighten security at the airport. In the first instance technology has been used to improve security. A network of smart CCTV cameras that recognise car number plates has been installed on all access routes to the airport.
In a couple of months security will be improved still further thanks to the deployment of the new Rapid Response Team.
A spokesman for the Interior Minister told the paper that "The members of the team will be selected soon. They will be drawn from the group of 200 extra police officers that will be deployed to protect the airports.
They will be given special training and will be more heavily-armed than 'normal' police officers at the airport."
The new team is comparable to the Rapid Response Team in Antwerp. There the team is equipped with special protective helmets and semi-automatic weapons.