Mystery surrounds fascinating royal tweet
A tweet distributed by the Twitter account of the Belgian Royal Palace is shrouded in mystery. "Quiet evening on the terrace" it read. It was accompanied by the picture of a cat and a plant against the backdrop of buildings identified as probably being in the Brussels suburb of Sint-Lambrechts-Woluwe.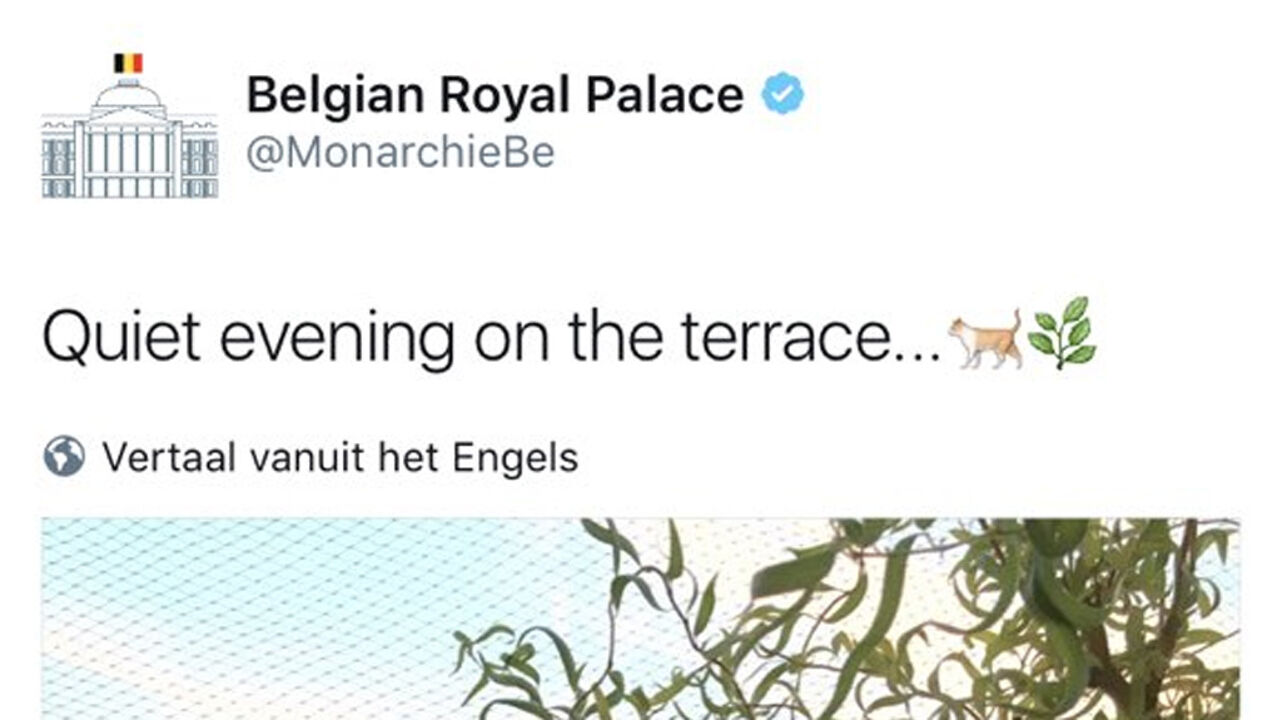 The tweet appeared at 8:30PM, but was swiftly removed by palace officials. The Royal Palace is adamant. The tweet wasn't shared by King Filip. It wasn't posted by the Royal Palace, not even inadvertently by a palace official who mixed up his own and the official account.
Had the Royal Palace's Twitter account been hacked? Palace spokesman Pierre-Emmanuel De Bauw told VRT News that this was not the case. The Palace still has access to the account and the password is not shared outside a small circle.
The Royal Palace intends to report the matter to Twitter and hopes the experience will not be repeated.