Guy Verhofstadt appointed Brexit negotiator for EP
The European Parliament has appointed Guy Verhofstadt as its representative in the upcoming Brexit negotiations. The European Union is putting forward 3 negotiators: one representing the Commission, another for the member states and a third to represent Parliament. Two of the three are Belgians.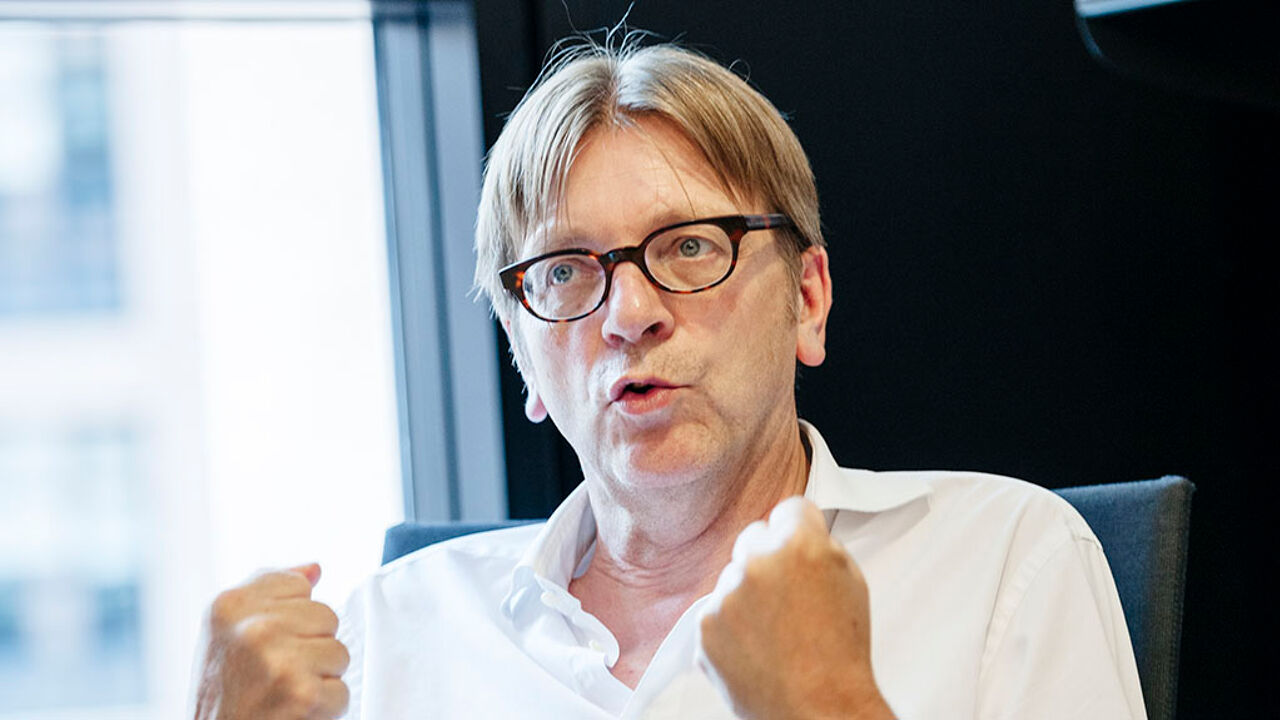 The Belgians will be playing an important role in the Brexit talks to determine under which conditions Britain will have access to the European market after their exit process has been completed.
The European Commission appointed Frenchman Michel Barrier for the task. The European Council, i.e. the different heads of state and government leaders, chose the Belgian diplomat Didier Seeuws to represent the member states. 
Now, the European Parliament has announced that they will be represented by Guy Verhofstadt, the speaker for the liberal democratic fraction ALDE. This makes two of the three EU negotiators Belgians; moreover, Seeuws used to be Verhofstadt's spokesman when he was Belgium's Premier in different governments between 1999 and 2008.
"Everyone will defend the interests of his proper institutions. (...) Each one has its own prerogatives", Verhofstadt said. No timing has been determined yet for the Brexit talks. First, it's up to Theresa May to trigger the formal exit by using article 50 of the European treaty.