Nic Balthazar and "Everybody Happy" at Ostend Film Festival
Belgian film director Nic Balthazar and Flemish actor Kevin Janssens have both earned their star on the Walk of Fame on Ostend Promenade. The unveiling of the new stars came ahead of the opening of the Ostend Film Festival and the premiere of Nic Balthazar's new movie 'Everybody Happy'.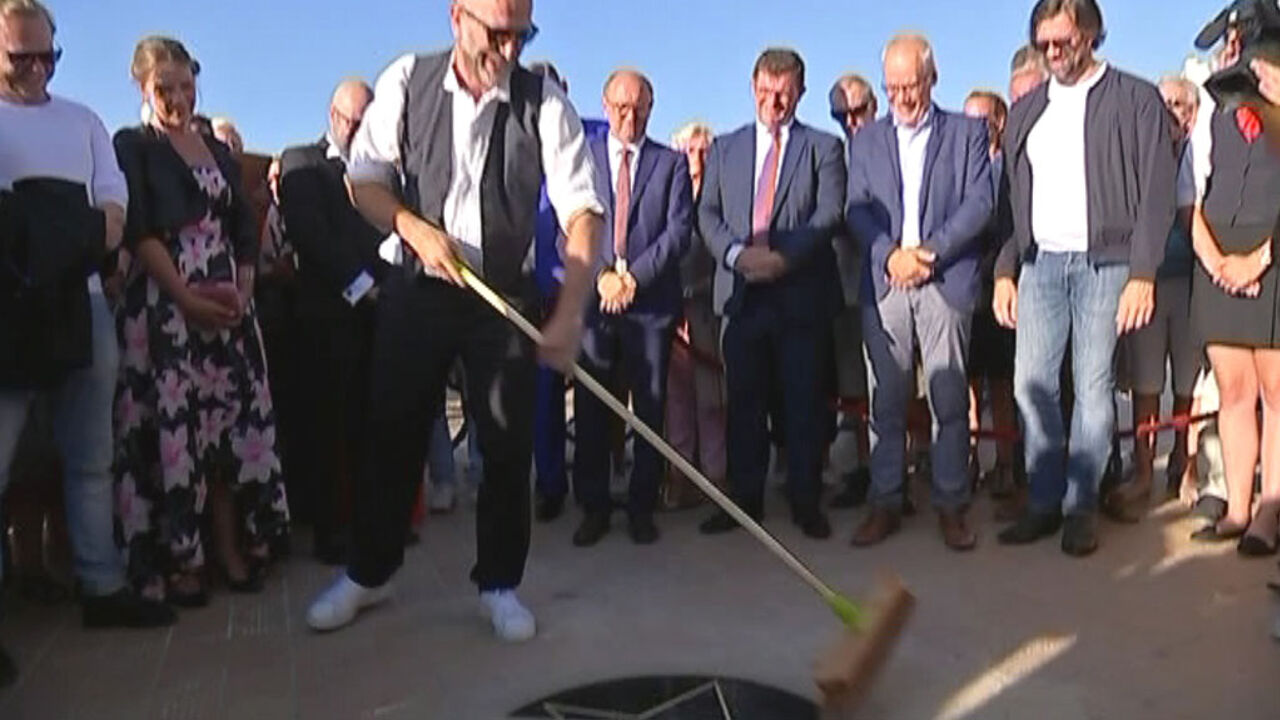 In the celebrated director's third movie Peter Van den Begin stars as a stand-up comedian on the verge of a burn-out. "It could be we are all on the verge of one" Nic Balthazar told reporters. "We're buggered by a society where only results count and it's a society from which we cannot escape. The film doesn't dwell on medical issues related to us becoming unstuck. Above all it's about how to avoid ending up on the scrap heap. One in four Flemings is seriously unhappy. 700,000 people face serious psychiatric problems."
The director was thrilled to land the festival's opening slot. Nic Balthazar: "The Ostend Festival has gone for home-grown Flemish talent for ten years now. It has made Flemish cinema stronger. We're no longer acting as if we were Cannes. Stars like Matthias Schoenaerts, Veerle Baetens and Barbara Sarafian are creating a film culture. Premiering in front an audience of 1,900. It's enough to make you happy."
The cast of 'Everybody Happy' got to pose on the red carpet.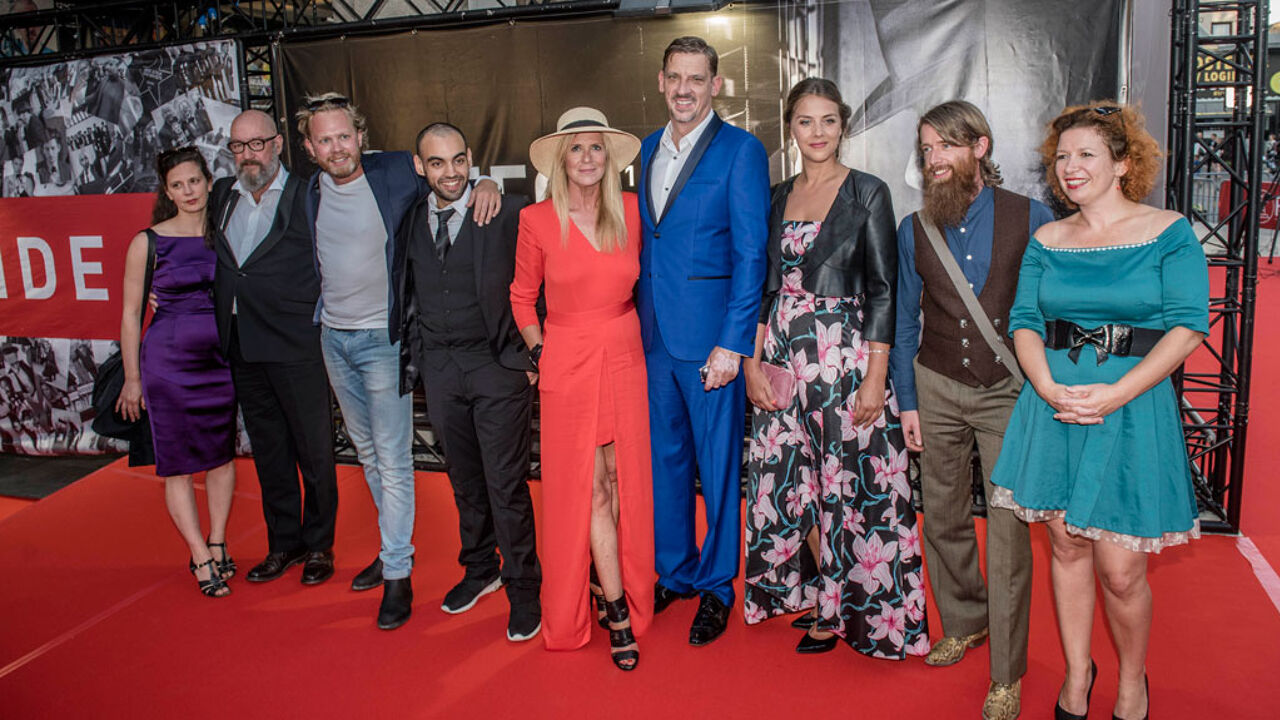 Jonas Roosens