Mixed fortunes for Belgian clubs in the Europa League
The was one victory, one defeat and two draws for the Belgian teams competing in the opening days play of the group stage of this season's UEFA Europa League. Racing Genk threw away a one-goal lead to lose their match away at Rapid Vienna 3-2. AA Gent will feel aggrieved to have only drawn their match away against Sporting Braga 1-1. The Buffaloes put in a strong performance and had a goal disallowed. Standard de Liège also draw 1-1 at home against Celta de Vigo. The best result of all our teams was Sporting Anderlecht's 3-1 home win against FK Qabala.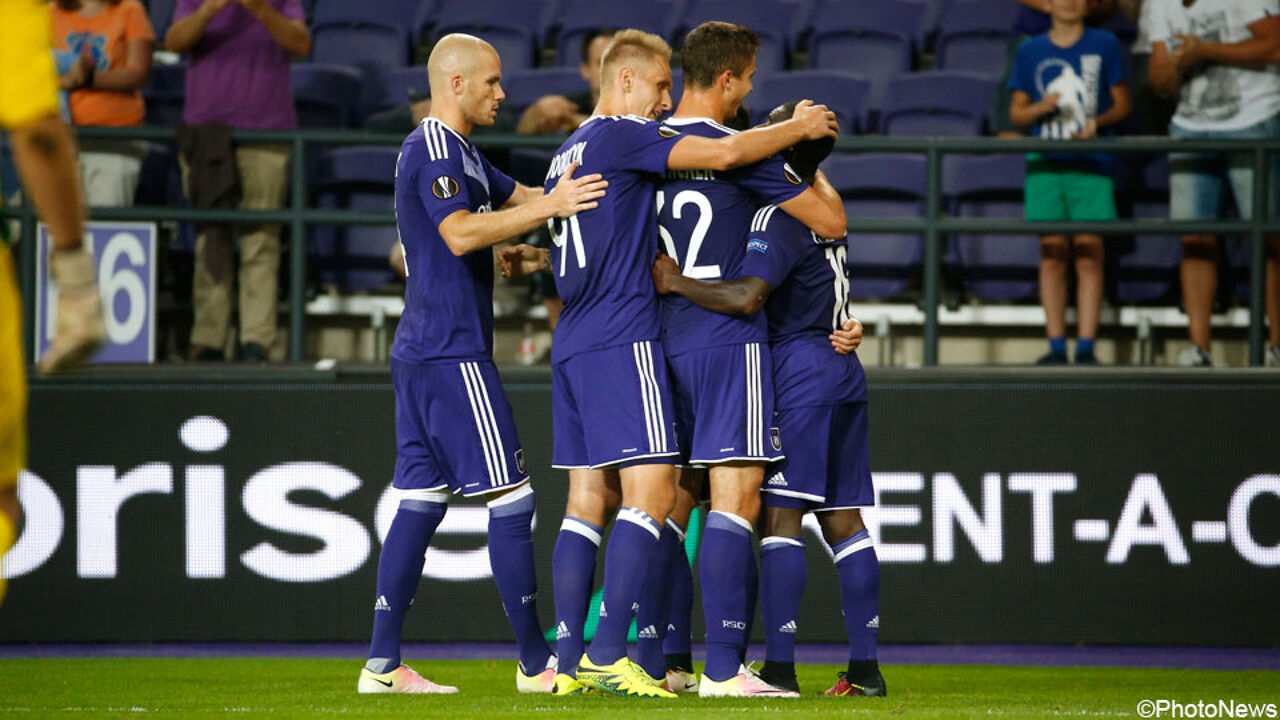 Anderlecht had little trouble seeing off the Azeris. However, as has been all too evident since the start of the season they at times made life difficult for themselves due to defensive blunders. Anderlecht opened the scoring on 15 minutes through Teodorczyk.
However, chaos in the Anderlecht defence meant that their joy was short lived. Dabo equalised for the Azeris on 21 minutes.
A Santos own goal on 42 minutes made for a half time score of 2-1 in Anderlecht's favour.
A second half goal by Capel on 71 minutes made Anderlecht certain of victory and the match ended 3-1 to Anderlecht's.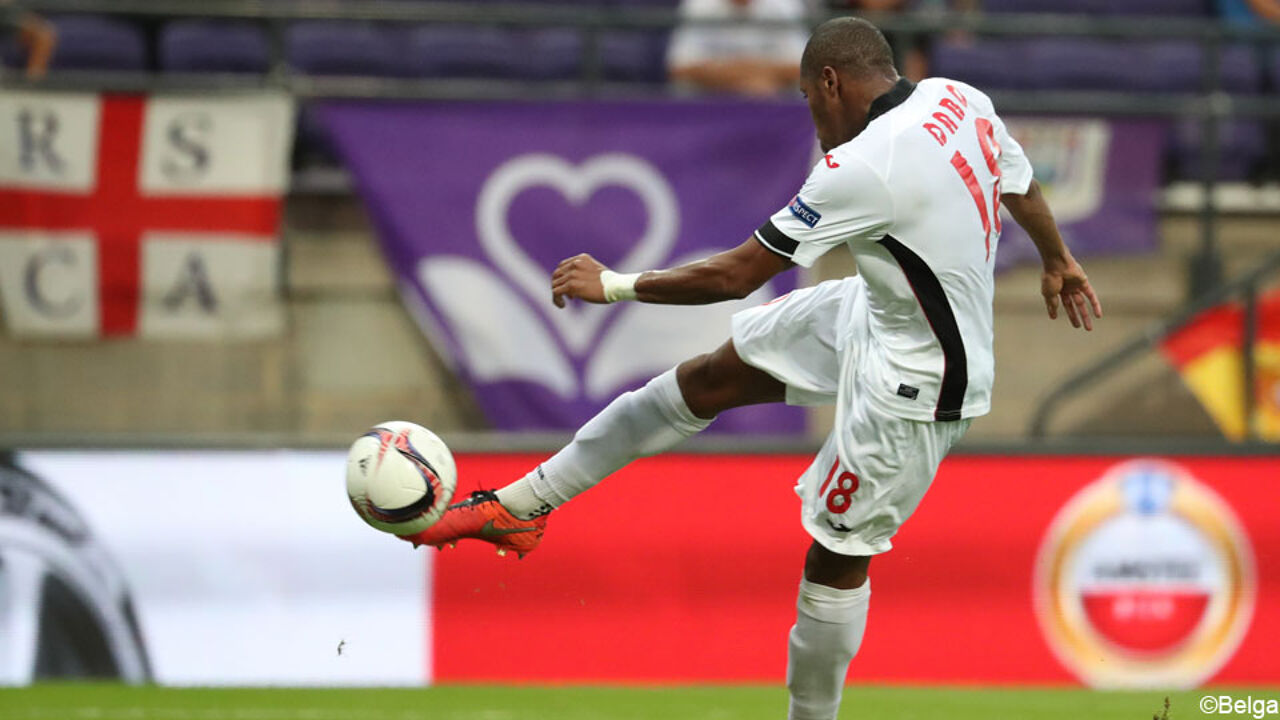 Second half goals dash KRC Genk's hopes
Ten mad minutes in the second half that saw Rapid Vienna score three goals (one of which an own goal) dash Racing Genk's hopes of starting their Europa League campaign with a win away at Rapid Vienna. Genk opened the scoring on the half hour through Bailey.
The first half ended 1-0 in KRC Genk's favour. The second half saw Schwab put Rapid Vienna level on 51 minutes. The Austrians when 2-1 up through Joelinton on 60 minutes.
A Coley own goal a minute later made it 3-1 to Rapid. A Bailey penalty in the 1st minute of stoppage time made for a full time score of 3-2 to Rapid Vienna.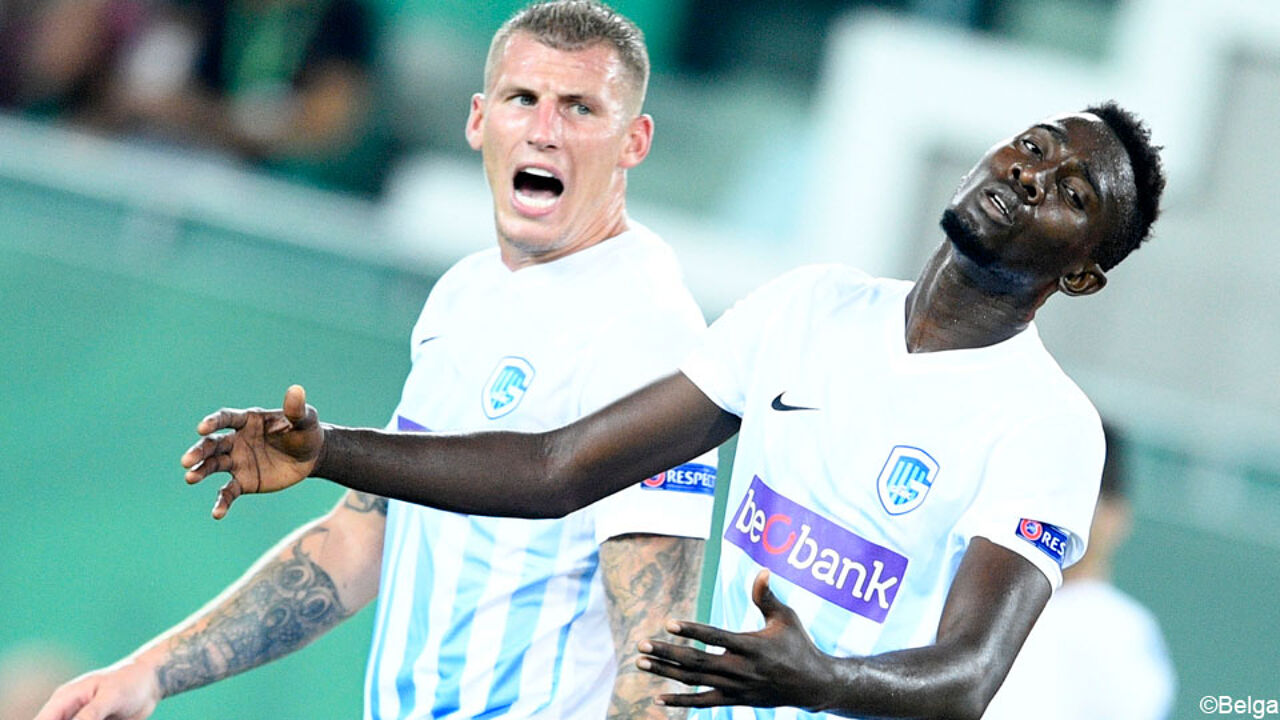 Buffaloes disappointed to return with just a point
Despite a strong performance away to the Portuguese side Braga AA Gent were unable to take all three points from their first Europa League group stage match.
The Buffaloes opened the scoring on 7 minutes through Milicevic. Gent came close to going two-up but it was not to be and Sporting Braga drew level on 25 minutes through Pinto.
AA Gent had what their Coach Hein Vanhaezebrouck described as "the most ridiculously disallowed goal".
The half ended 1-1. An improved Sporting Braga pushed forward in the second half and at times looked dangerous up front. However neither team scored during the second half and the match ended 1-1.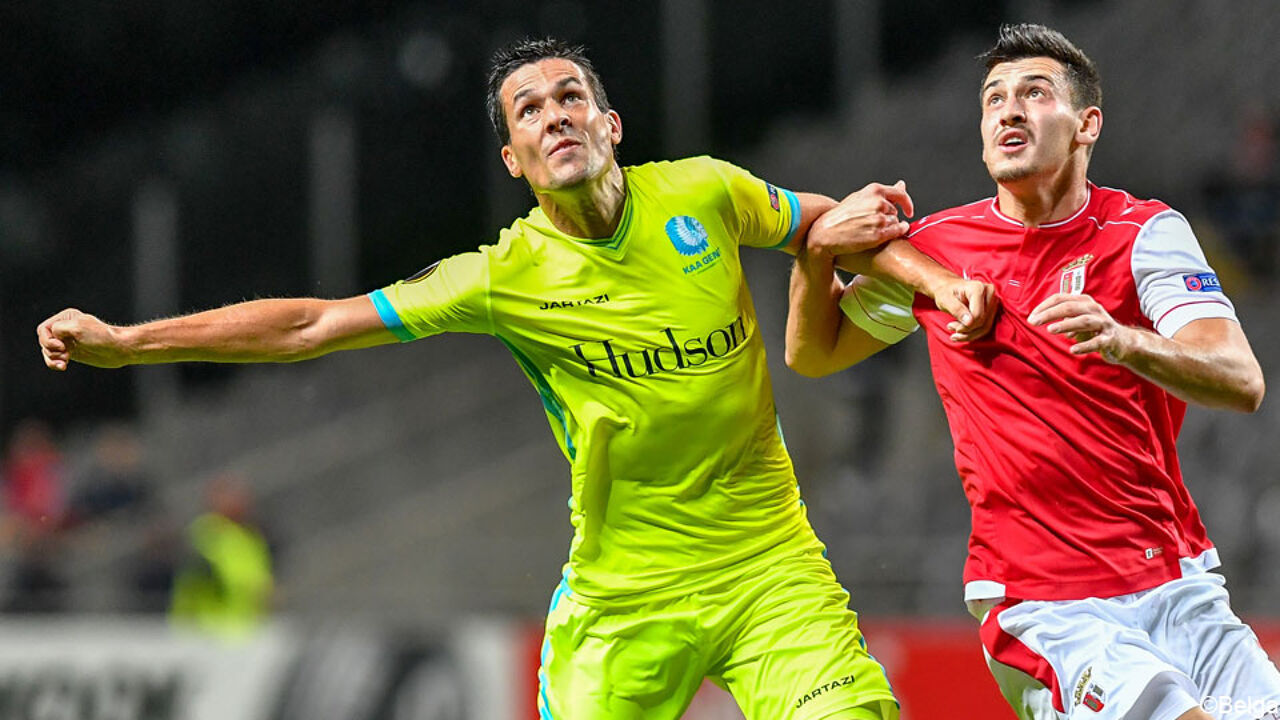 Standard take point against Celta de Vigo
Standard de Liege have started their Europa League campaign with a draw. Dossevi open the scoring for Standard on 4 minutes with Rossi equalising for Celta de Vigo 10 minutes later. Standard's Raman had a number a chances to score the winning goal.
However, he failed to find the back of the net and the score remained 1-1.