Car free day in Brussels and 40 Flemish towns
Brussels and some 40 towns and cities in Flanders are marking their annual Car Free Day. In Brussels cars and other motorised vehicles are banned from the entire region. In most other towns part of the city will be cordoned off to allow pedestrians and cyclists to roam free.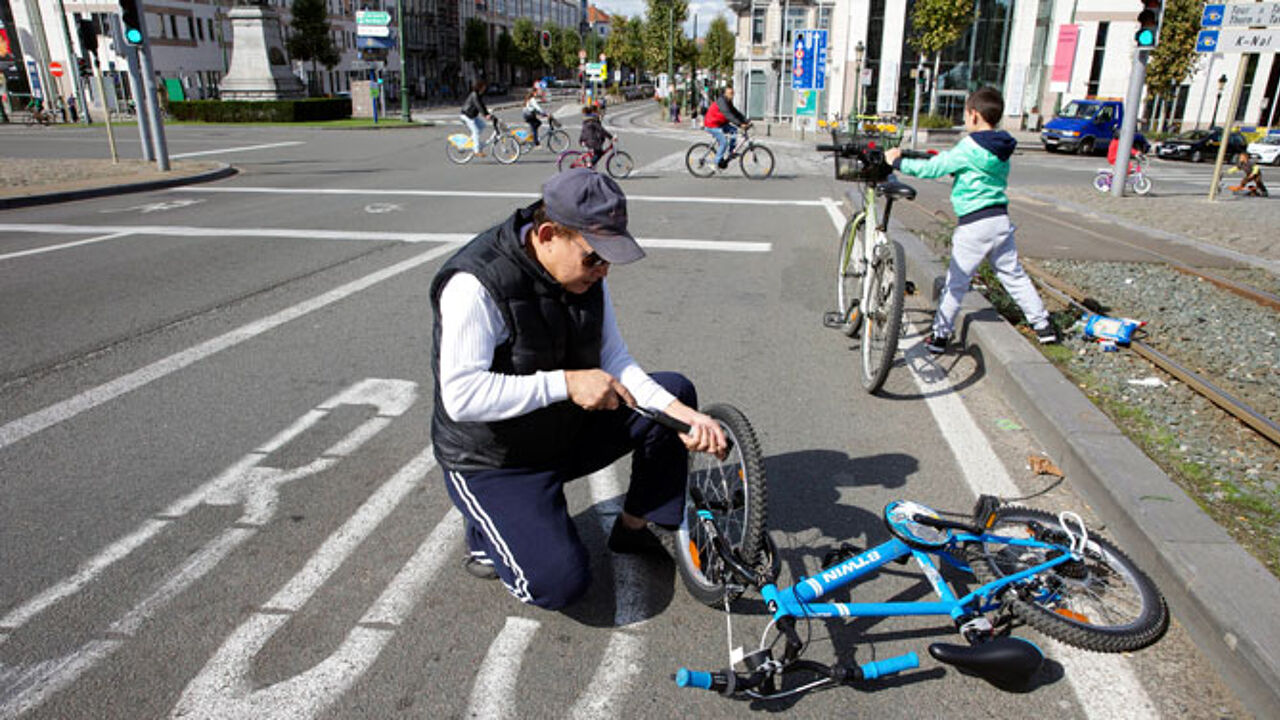 The car free initiative runs from 9:30AM until 7PM.
The Brussels Region is Belgium's largest car free area today, but this doesn't mean there will be no cars at all. The emergency services, vehicles working for utilities and people with a permit, who may need their car for their job, are on the roads. For their own safety, pedestrians and cyclists are urged to follow the everyday traffic rules which still apply. In the Flemish and Belgian capital public transport, both MIVB and De Lijn, are free during the car free hours.
Five municipalities are taking place for a first time. They are Rotselaar, Vorselaar, Lochristi, Bilzen en Opwijk.