Nationalist party punishes MPs for press comments
The Flemish nationalist MPs Hendrik Vuye and Veerle Wouters have been dismissed from the party's National Executive Committee and the party's Board. The two MPs have also been put on "non-active" and no longer lead the N-VA's think tank on further devolution.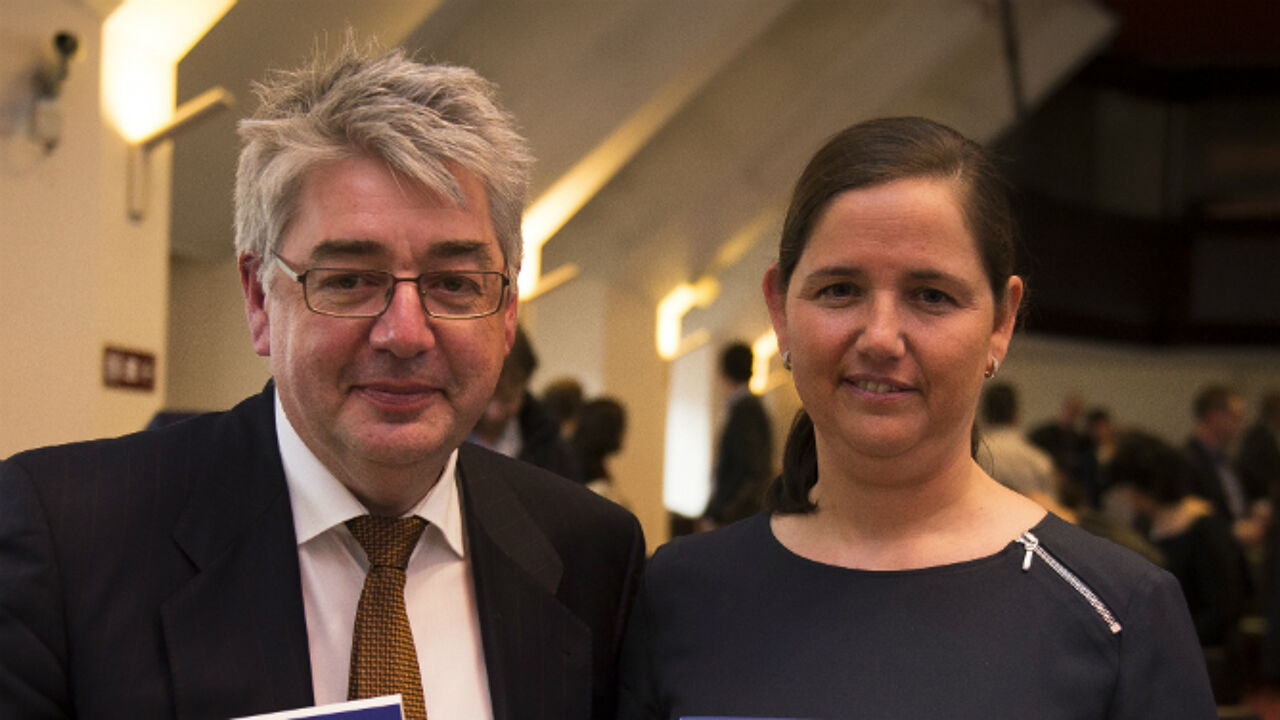 There has been discord within the Flemish nationalist party over the past few days since an interview the party's leader Bart De Wever gave in the Francophone financial daily L'Echo in which Mr De Wever said that he would like, if possible, to continue with the current centre-right federal government coalition after the 2019 elections.
He added that he would be prepared to do so even if the party had to put its demands for further devolution and a "confederal" Belgium on hold.
Mr De Wever's words met with strong criticism from the Flemish separatist pressure group the Vlaamse Volksbeweging (VVB). The two federal MP's Hendrik Vuye and Veerle Wouters threatened to resign from the party if it didn't go into the 2019 election with a strong agenda for more devolution and confederalism.
Mr Vuye and Ms Wouters led the party's think tank on greater Flemish autonomy. They have now both been relieved of their functions.
The leader of the Flemish nationalists Bart De Wever was "not amused" that the two MPs had made their concerns public in the press.
"Internal discussions should not be carried out in the media. This needs to stop. Apparently I have not made myself clear enough", Mr De Wever told VRT News on Saturday.
Mr De Wever went on to stress that greater Flemish autonomy would never be put onto the back burner. His assertion was supported by his party colleague, the Interior Minister Jan Jambon in an interview with VRT Radio 1 on Monday morning.
The party's National Executive Committee held a tense meeting without Mr Vuye and Ms Wouters on Monday morning. Just after noon the verdict was made public.
In an initial reaction Mr Vuye told journalists that he and Ms Wouters would decide on their future in the party after they have met with the N-VA's leader Bart De Wever.