Expect traffic chaos this Tuesday evening!
The motorists' association Touring has slammed plans to demonstrate against the proposed transatlantic trade treaty TTIP in Brussels this afternoon. Several important thoroughfares will be closed in Brussels between 3:30 PM and 7PM as a result. Touring insists this is the worst possible time of the day for such a demonstration.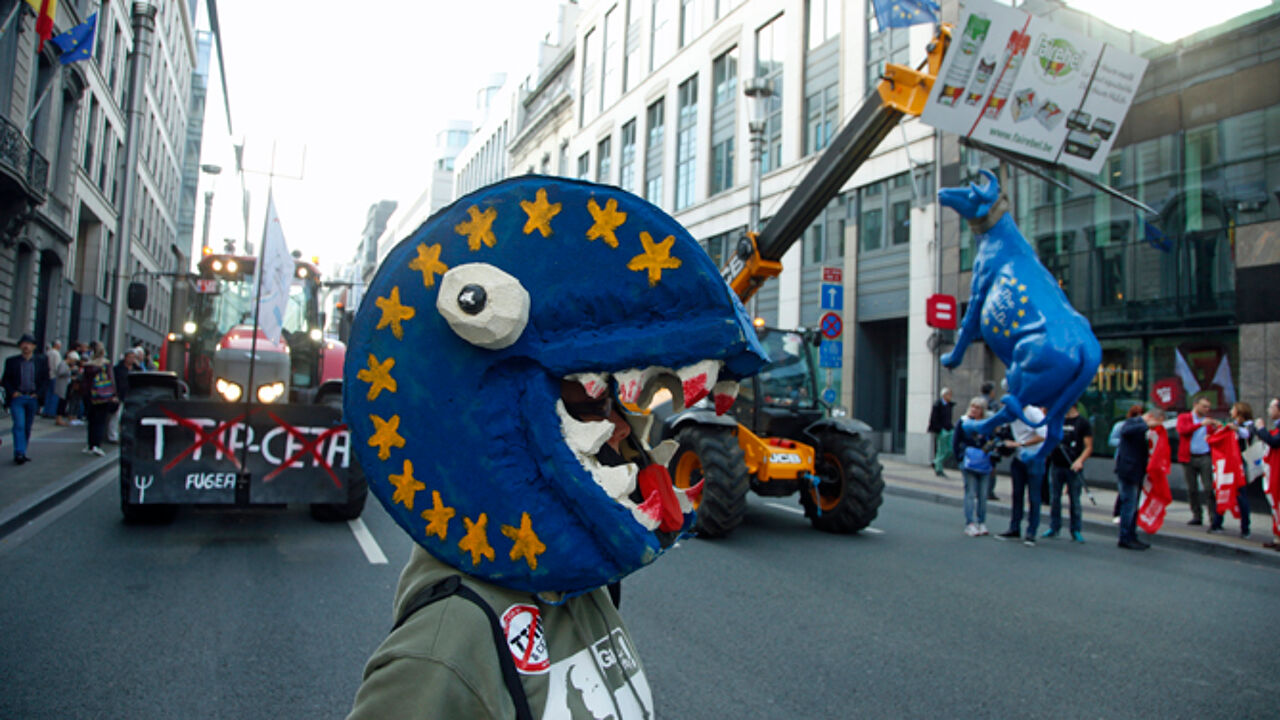 Demonstrators from across Europe are expected to converge on Brussels to protest against a free trade deal. Touring hasn't got a view on the topic of the demo, but believes that protests shouldn't be allowed during the rush hour in a city where roads are already saturated. The organisation's Danny Smagghe predicts office workers will be stuck at their place of work as streets will be closed. Mr Smagghe who also points to the impact on businesses, suppliers and the emergency services says it's impermissible that the city is closed down in this way.
VRT's traffic desk is urging drivers to avoid the east of Brussels and to switch to public transport.
The demo will start from the Kunst-Wet intersection at 4:30PM and follow the Wetstraat and the Etterbeeksesteenweg to the Schuman roundabout. The Belliardstraat and the tunnels towards the E40 remain open, but many streets in the European district will be closed triggering wider traffic chaos. The Jubel Tunnel and the tunnel towards the centre at Reyers are being closed at 3:30PM. Heading for downtown Brussels at this time by car is not a good idea. Problems are also expected on the Leuvensesteenweg and the Troonlaan.
When the demonstration set in motion representatives of countless organisations including the unions, ngos, health funds, consumers' and farmers' organisations had joined the large crowds. Even a delegation of the Canadian National Farmers Union had made the trip. Supporters of TTIP believe it will generate economic growth, but this today's protesters reject.