Explicit murals spring up across Brussels
A mural prominently featuring a penis has appeared on the side of a house in the Brussels borough of Sint-Gillis. It's unclear who is responsible for this work of art or a similarly explicit mural in the City of Brussels, though the style is reminiscent of Bonom. The graffiti artist has denied any involvement.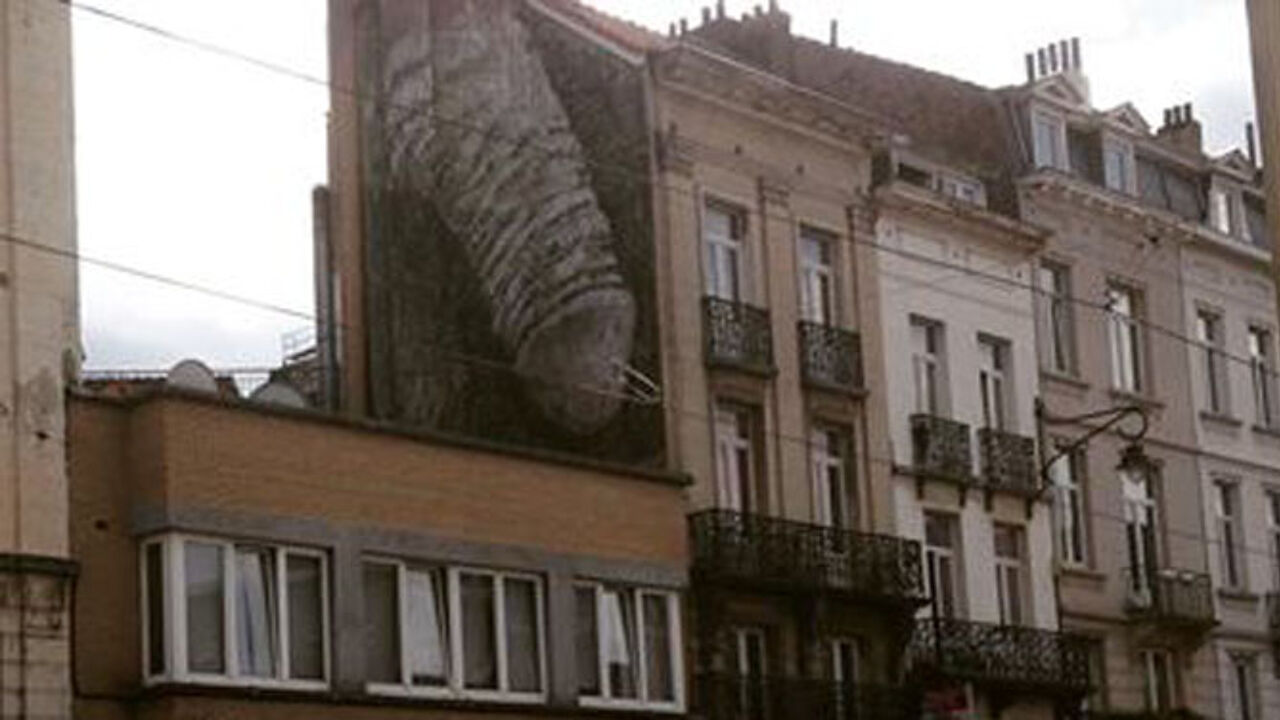 The mural of the male member in black and white is believed to have been executed last weekend. An equally explicit female pendant appeared in the Visverkopersstraat in the City.
The works rekindle memories of the large mural of the 'Woman Pleasuring Herself' that has appeared on a wall in the Louisalaan way back in 2013. The work was attributed to Bonom, the artist's name of Vincent Glowinski.