An eventful evening in the Belgian First Division
Half of this weekend's 8 First Division games were played on Saturday evening. There was no shortage of goals nor excitement with the league leaders Zulte Waregem coming back from 2 goals behind to win 3-2 away at KV Mechelen. Meanwhile, a Rob Schoofs goal in the last minute of stoppage time gave AA Gent a 2-1 victory at home against Sint-Truiden. KV Oostende lost 2-1 away at Sporting Charleroi and the Waasland derby between Waasland-Beveren and Sporting Lokeren ended in a 1-1 draw.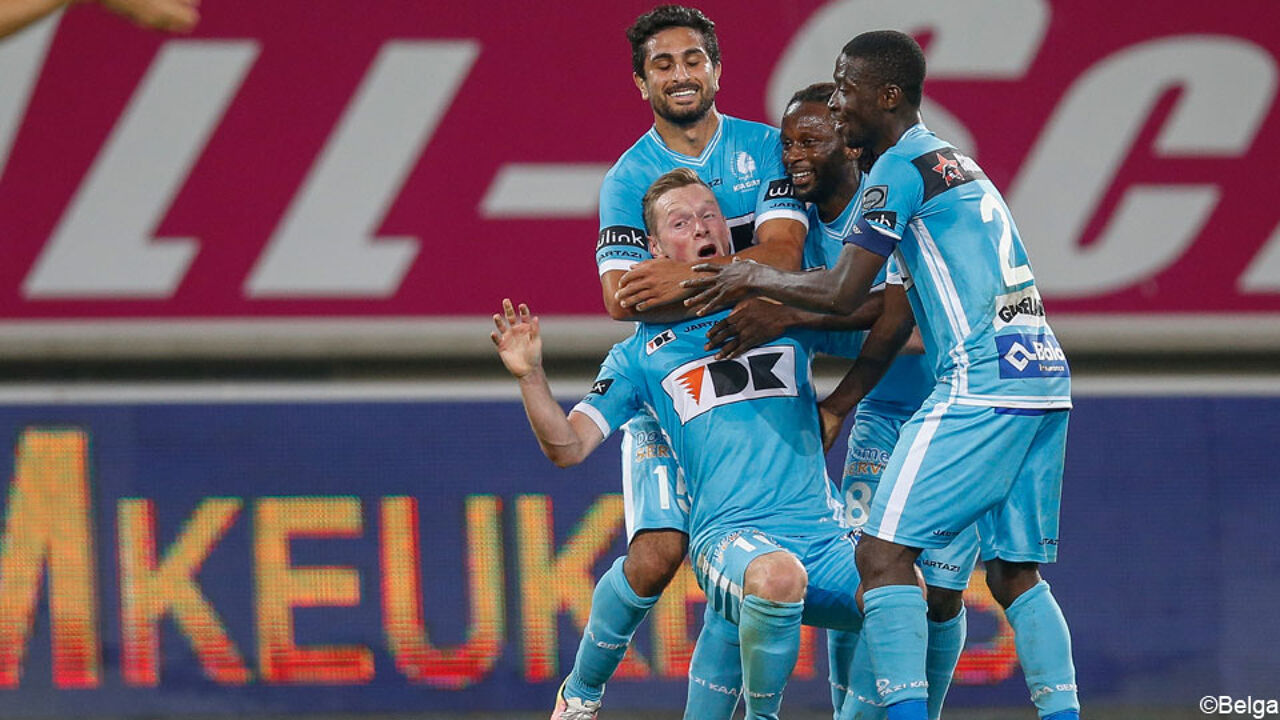 Second half turnaround saves the day for Essevee
In the match between KV Mechelen and Zulte Waregem the home side took the lead on 6 minutes through Verdier after blunders in the Zulte Waregem defence.
Zulte Waregem were out of sorts and it wasn't until after 20 minutes of play that Lerager had a first chance of scoring for the visitors.
Zulte Waregem looked good for an equaliser. However, they missed chance after chance to draw level. It was not they, but KV Mechelen that scored on 38 minutes through Croizet to make for a half time score of 2-0 to Malinwa.
Zulte Waregem face an uphill task, a task they accomplished with finesses. Lerager pulled one back 6 minutes into the second half. The visitor smelled blood, pushing forward in search of an equaliser.
KV Mechelen too had chances with the Zulte Waregem keeper being test on a number of occasions. Zulte Waregem's equaliser came 10 minutes from time through Coopman.
The visitors' winning goal came on 88 minutes with what was Lerager's 2nd of the night. The result sees Zulte Waregem remain top of the league with 19 points from 8 games. KV Mechelen are 8th with 12 points.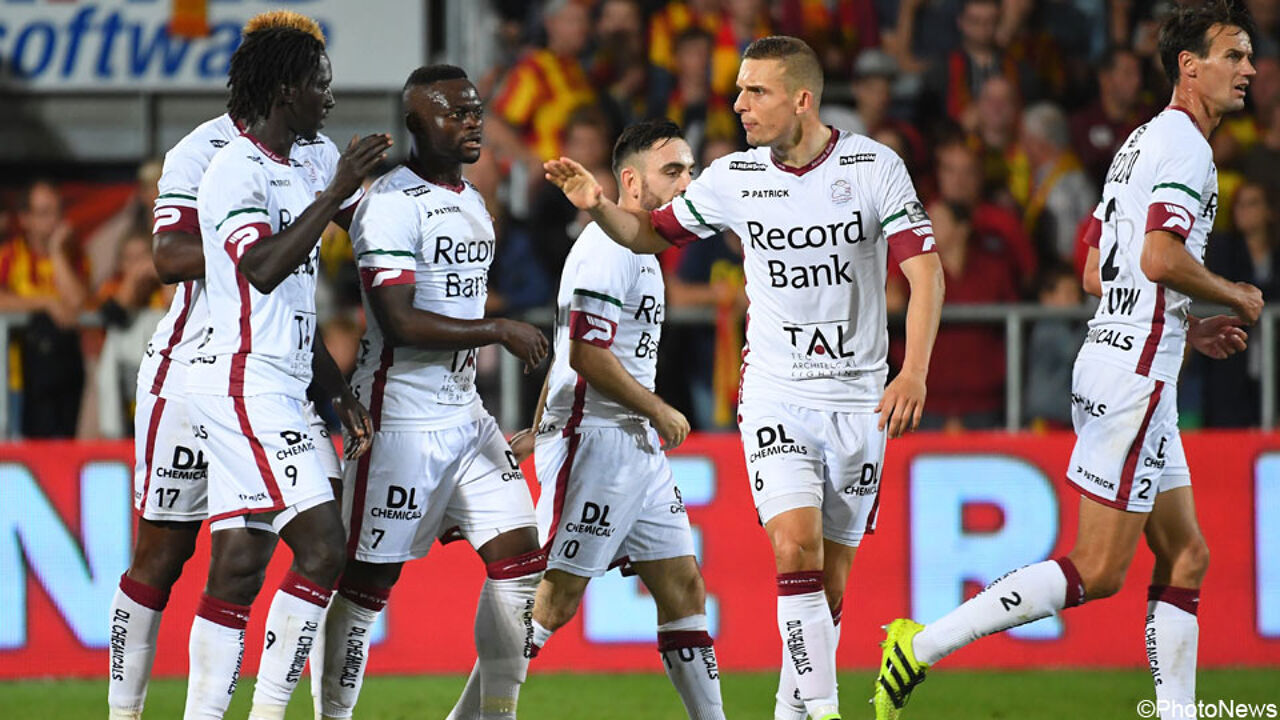 Late goal saves the day for AA Gent
After a below par first half with just a couple of chances, the second half of AA Gent's home game against Sint-Truiden was certainly not without excitement.
Gent took the lead 9 minutes into the half with a Perbet goal. Sint-Truiden wasn't going to go down without a fight and the Canaries made it 1-1 through Peeters on 59 minutes (photo).
The match seemed to be headed towards a 1-1 draw. However, AA Gent were awarded a free kick a few metres outside the box in the final minute of stoppage time.
Rob Schoof's strike left the Sint-Tuiden keeper Duitoit without a chance and it was 2-1 to AA Gent. The result sees AA Gent move up to 3rd place in the table with 15 points from 3 games. Sint-Truiden is 11th with 7 points.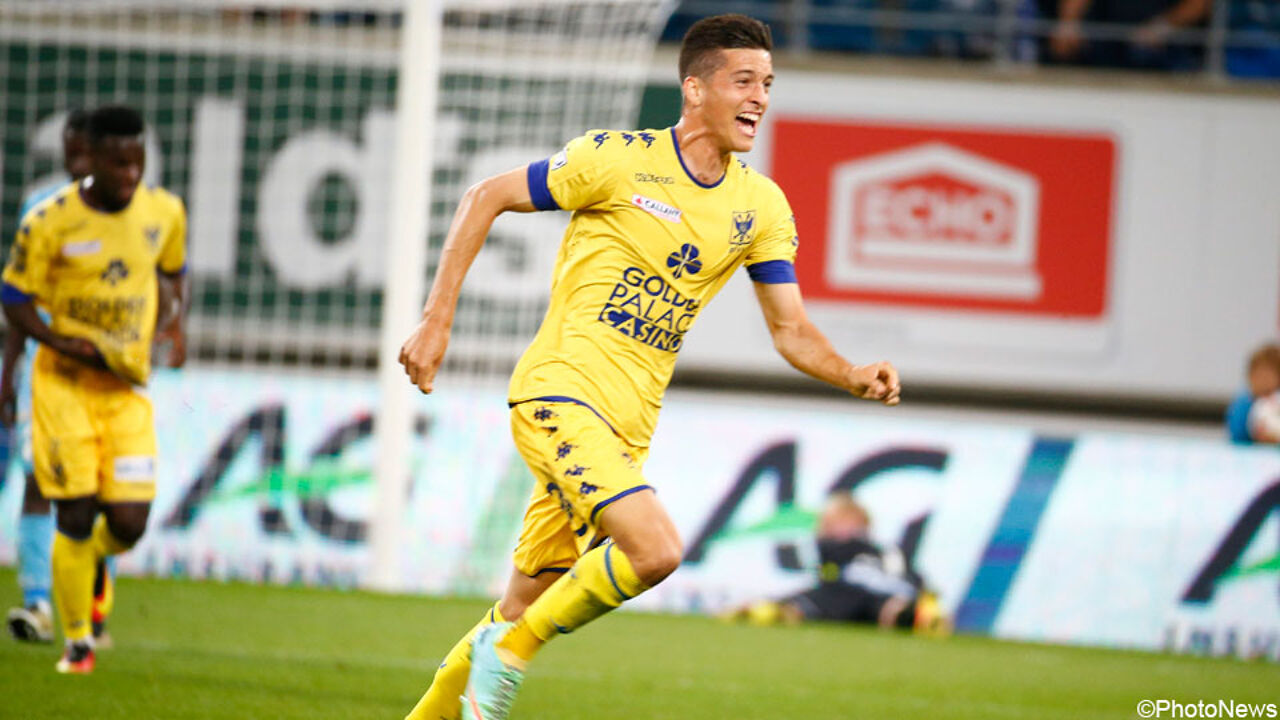 Bedla dashes KVO's hopes
In the match between Sporting Charleroi and KV Oostende, Charleroi was the better side for most of the match. It was only logical then that the Zebras took the lead with a first half goal from Mamadou on 37 minutes. The match seemed to be heading towards a 1-0 win for the home side.
However, KV Oostende were awarded a penalty 7 minutes from time and Musona made it 1-1. KVO's joy was short-lived though as Bedia found the back of the net 5 minutes from time to make for a final score of 2-1 to Charleroi.
The result sees Sporting Charleroi move up to 4th place in the league with 15 points From 8 games. KV Oostende is 6th with 13 points.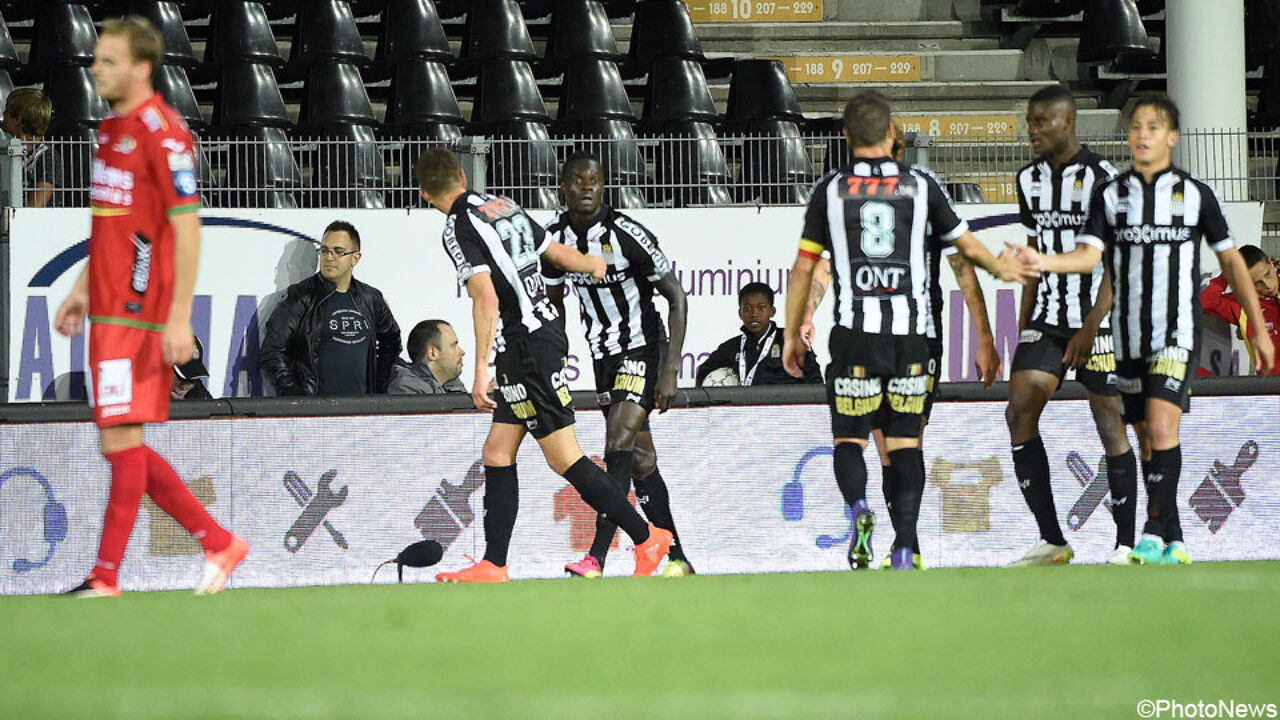 Two penalties make for 1-1 in Waasland derby
A Skúlason penalty for Sporting Lokeren on 65 minutes and a Schrijvers penalty for Waasland-Beveren on 84 minutes made for a final score of 1-1 in the derby between the 2 clubs.
The result leaves Sporting Lokeren in 13th place with 7 points from 8 games. Waasland-Beveren is 15th with points.