European Championships place for yellow tigers
The Belgian national women's volleyball team the Yellow Tigers has qualified for next year's European Women's Volleyball Championships. The Yellow Tigers won their fifth qualifying match against Bosnia 3-0. Meanwhile France's 3-1 win against Spain means that Sunday's match between Belgium and the Spaniards will have no relevance as regards qualification.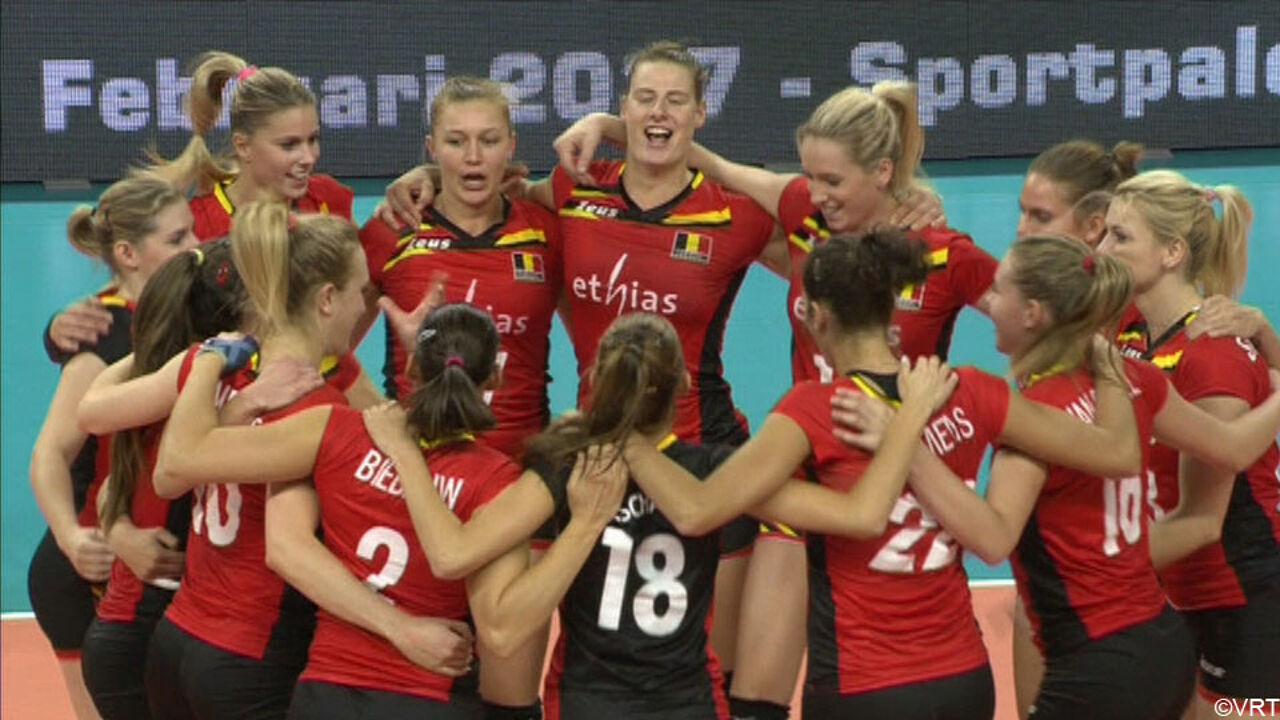 The qualification for the European Championships is the Yellow Tigers fourth in five years.
With five wins from five games the Yellow Tigers have breezed through their qualifying group. They made light work of the Bosnians in front of some 4,000 fans in Antwerp on Saturday evening. In the final two sets the Bosnians only scored 13 points, such was the Belgians' dominance.
It was party time in Antwerp with the Yellow Tigers and their fans celebrating the qualification for next year's European Championships in Georgia and Azerbaijan.