Passenger dead and driver seriously injured in road accident
One person has died and second person was seriously injured in a road traffic accident on in the village Meer in the far north of Antwerp Province. The accident involved a jeep that turned over, leaving the road and landing in a barn.The 29-year-old driver of the jeep was seriously injured. His 25-year-old passenger died at the scene.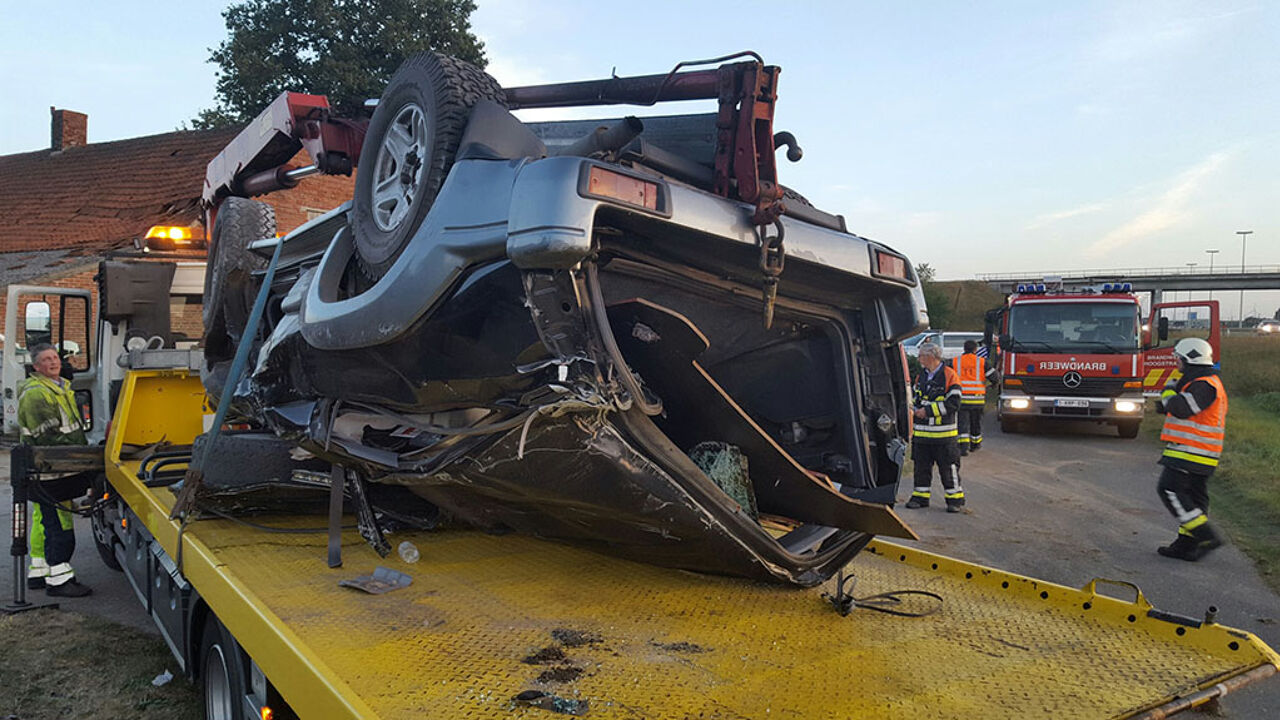 The accident happened at around 5:40pm on the Gaarshof, a street that runs parallel with the E19 motorway. The jeep turned over, hit a lamppost and a greenhouse, before landing in a barn.
The driver was taken to hospital with serious injuries. The 25-year-old passenger had to be freed by the fire fighter and died at the scene. The barn was completely destroyed.