"The engine is running, now it's time for the turbo"
The Flemish PM Geert Bourgeois has delivered his annual September Statement in Flemish Parliament, his State of the Union at the start of the new parliamentary year, outlining the policy choices for the coming year. Mr Bourgeois sounded optimistic, announcing many areas of new investments worth over 600 million euros, while the Flemish budget will be balanced. "The engine is running, now it's time to apply the turbocharger", Bourgeois said. The opposition has already reacted.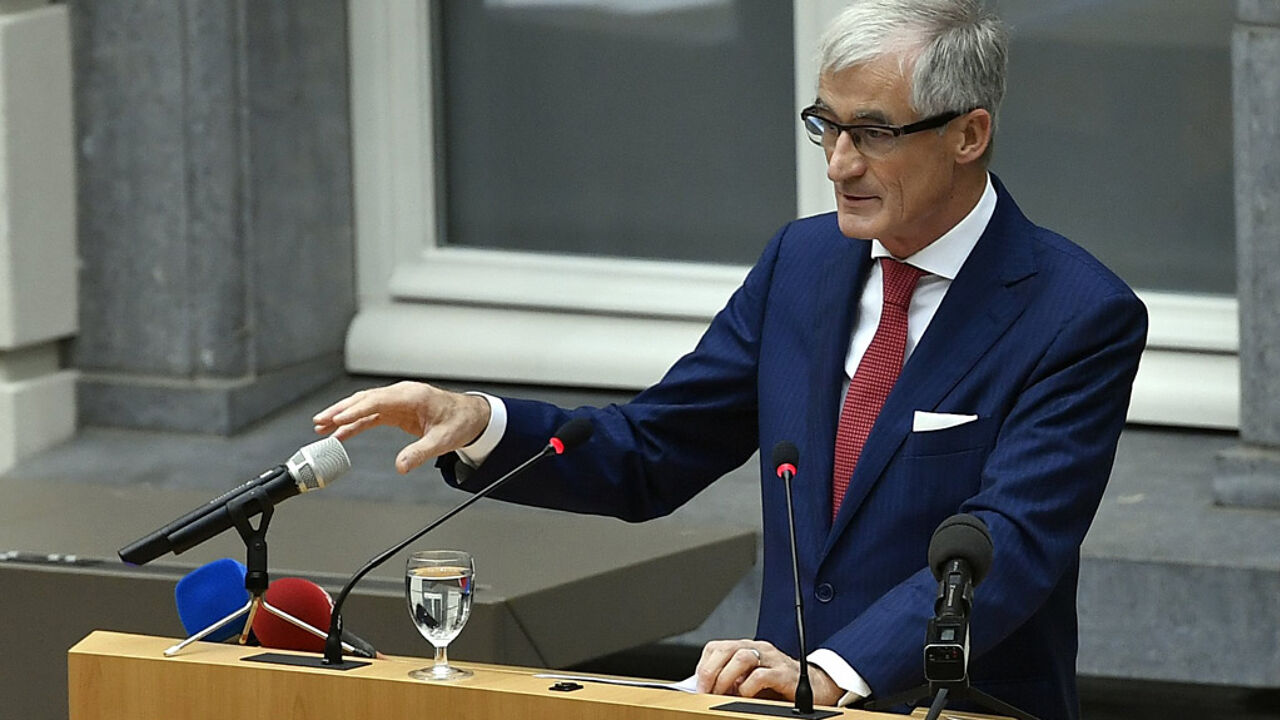 Geert Bourgeois (Flemish nationalist) started with a message of hope, saying that "Flanders remains on course" despite the hard economic times worldwide, the difficult spell the EU is going through, geopolitical tensions, terrorist threats and migration waves due to conflicts and global warming.
Bourgeois admitted that the Flemish government had to take tough decision in the past, but that there is light now at the end of the tunnel. "Thanks to these efforts, we are now creating room for new policies, for investments in social and economic areas, creating a basis for further growth."
Bourgeois said that purchasing power is rising, and that more people are starting a business. Job creation has reached a 10-year high while unemployment is down, he added.
Innovation and the economy of the future
Bourgeois summed up a whole range of areas to launch new investments, giving some concrete examples. 100 million euros will be invested in new school buildings.
Research and development - "the motor of our new economy", said Bourgeois - are also taking a central place. 195 million have been earmarked for scientific research and innovation. Strategic research centres will get more cash. Under the "Vision 2050" manifesto, the focus will also be on smart cities, a circular economy and Industry 4.0.
Flanders will also engage in a better mobility. 100 million will be earmarked for investments in cycling infrastructure, including 80 "bicycle highways" for commuters. Also in order to reduce traffic congestion, new trams lines will be opened in Brussels and the Antwerp and Brussels Orbital Road will undergo a major change.
"Flemings will pay less tax"
Flanders should also become more competitive. People in a weak position on the labour market will have a better chance of finding a job, Bourgeois promised. Labour costs will be reduced for employers engaging youngsters, job seekers over 55 and handicapped people, he pointed out.
Bourgeois also promised taxes for Flemish tax payers will go down, to the tune of 312 million euros.
Flanders wants to make an energy shift towards solar and wind energy; this will be stimulated by fiscal measures. Bourgeois also looked forward to the Climate and Energy Summit Flanders is staging on 1 December. On that occasion, he expects "major engagements from the various sectors and governments."
Exports are "the Flemish lifeline"
Bourgeois called exports "the Flemish lifeline". Exports have reached the milestone of 300 billion, he said. In order to further invest in the area, the network of Flanders Investment and Trade will be further reinforced and Flemish middle-sized companies will be helped to get an international scope.
Other sectors mentioned by Bourgeois are social housing, culture and youth organisations, the social economy and social welfare, with investments in new hospitals. Bourgeois also mentioned a "shared society" with respects for other religions, beliefs or race.
The Flemish PM concluded by saying "the engine is running, now it is time to bring on the turbo".
Opposition highlight spending cuts
What Bourgeois didn't mention, said the opposition, are spending cuts to reach a balanced budget. One of them is reducing subsidies for roof insulation. Child benefits will not be raised when life gets more expensive. Bourgeois underlined Flanders will have a balanced budget and that he did not use any tricks to achieve this.